"It is a good thing to learn caution from the misfortunes of others." - Publilius Syrus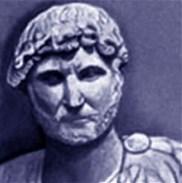 The market has continued to slowly grind up in September as the third quarter and the summer rapidly come to a close. The worries that the Federal Reserve would raise interest rates at their meeting this week that caused equities to sell-off some three percent on September 9th proved to be overblown. The central bank once again kicked the can down the road and past the upcoming presidential election as I expected they would.

At this point the Fed is starting to remind me of the character Wimpy "I will gladly pay you Tuesday for a hamburger today" from Popeye's fame. With the European and Japanese central banks now pursuing negative interest rate policies, it is hard to see the Fed being more aggressive in 2017. This means interest rates will continue to remain lower and for longer than just about anyone imagined a few years ago. This is bad news for both banks and insurers, and why I continue to significantly underweight the Financials within my own portfolio.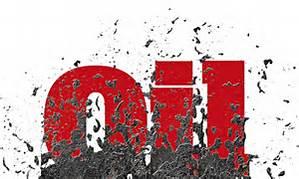 Oil remains in a relatively tight trading range of between $40 and $50 a barrel as it has been for several months. Crude did spike yesterday as OPEC agreed to its first production freeze in eight years that will commence in November. Given the enmity between Saudi Arabia and Iran, we will see if this agreement holds and how much "cheating" around quotas occurs.
In addition, with worldwide economic activity at levels not seen since 2009 and the shale producers of our country having become the global "swing" producer, I don't see any spike in oil in the short or medium term. If oil goes much above $50 a barrel, production here will start to ramp up again.
On a longer term horizon the huge cuts in capital budgets at oil and mining concerns that have resulted in the cancellation or postponement of hundreds of billions of dollars of long term projects will result in a supply squeeze at some point. However, this will probably not happen to 2018 at the very earliest. Goldman has the same view after the OPEC announcement.
Therefore, is hard to see a huge spike in oil next year. In response I continue to be underweight energy and materials within my portfolio. Airlines whose largest operational cost after wages is jet fuel, look like good values here. My favorite is Delta Airlines (NYSE:DAL) which goes for seven times earnings, yields two percent and has seen significant insider buying in recent months.
I continue to believe that housing will advance going forward in a two step forward/one step back fashion as it has throughout this year. Mortgage rates remain near historical lows, job growth is solid but not spectacular and housing starts are still way below their averages of the past 40 years but have been rising over the past few years.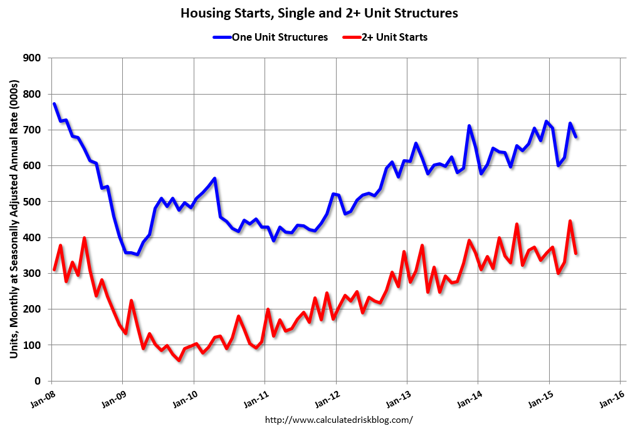 Click to enlarge
In addition, both presidential candidates will want a strengthening housing sector given it is a huge job creator. Finally, household formation is back above pre-financial crisis which combined with a decade of way below housing starts this should mean years of pent up demand. Ironically, one of the biggest inhibitors to greater home sales is a lack of inventory right now. I continue to like and own small homebuilders LGI Homes (NASDAQ:LGIH) and Taylor Morrison (NYSE:TMHC) despite their large run ups this year as this appears to be a multi-year trend. The stocks also are priced to a huge discount to the overall market multiple despite their recent rallies.
The market has done pretty well in 2016 given the horrid start equities had in the first five weeks of the year. This is especially true as we have only had domestic growth of one percent over the past three quarters. Economic activity is currently projected to pick up significantly to post 2.5% GDP growth in the final two quarters of the year. This will be a welcome tailwind to corporate earnings as the S&P 500 has been in a "profit recession" for five straight quarters now. However, the double digit earnings growth forecasts for the S&P 500 that exist right now for next year should be taken with huge grain of salt. IE, they are probably not going to happen.

Chart Source: CNBC
One of the few areas of the market that is delivering consistent earnings and revenue growth are the large pharma & biotech firms. They had a difficult first half of the year thanks partly to election driven rhetoric around drug price "gouging" as well as an actual bad actor or two. However, sentiment has markedly turned up for the better in the third quarter with the biotech sector up more than 15% for the quarter so far. If the election results in a continued divided government as I suspect, I expect these areas will be strong performers after election day and through the end of year.
Given my economic & earnings outlook, as well as October being well-known for being treacherous for investors; I remain cautious overall within my own portfolio. I have built up a 20% allocation to cash as I believe there is at least a decent possibility some lower entry points will present themselves in the near future.
Note: To get these types of articles as soon as they are published, just click on my profile and hit the big orange "follow" button and choose the real-time alerts option.
Disclosure: I am/we are long DAL, LGIH, TMHC.
I wrote this article myself, and it expresses my own opinions. I am not receiving compensation for it (other than from Seeking Alpha). I have no business relationship with any company whose stock is mentioned in this article.