Recent rumors, backed by reports from different sources, talked about a possible Twitter (NYSE:TWTR) buyout that may be made by one of the Silicon Valley tycoons. Although I think that a coming acquisition for Twitter is not likely to happen soon, it won't be wrong to value how much would an acquirer pay for the company. In this article, I will estimate Twitter's price tag based on the recent acquisition of LinkedIn (NYSE:LNKD) by Microsoft (NASDAQ:MSFT). I used LinkedIn as a basis for my analysis since Twitter and LinkedIn are both similar in the eyes of an acquirer who seeks to take advantage of the platform's data.
My article is divided into two parts. The first part is based on valuing Twitter using the LinkedIn buyout metrics of Price/Revenue per user growth, and Price/number of members. The second part is based on investors' psychology in general, and I will explain that later.
Part 1
In Silicon Valley, when big companies search for a relatively small company to buy, they care about two things; revenue and number of members. That's why I used a combination of these two numbers, which is revenue/user. Then I calculated the growth of this metric over the last 4 quarters to know how much Microsoft paid for this growth of revenue/user of LinkedIn, assuming that another acquirer will pay something close to that number for Twitter.
Another metric I used is the price/member. That's because sometimes those big companies think that the management of the targeted company is not using the right potential of its resources - its members' data - like in the case of Twitter. This can be seen from Twitter's revenue/user, which is lower than all matured tech companies' (Twitter's revenue/member is $2.07 based on Q2 2016 earnings).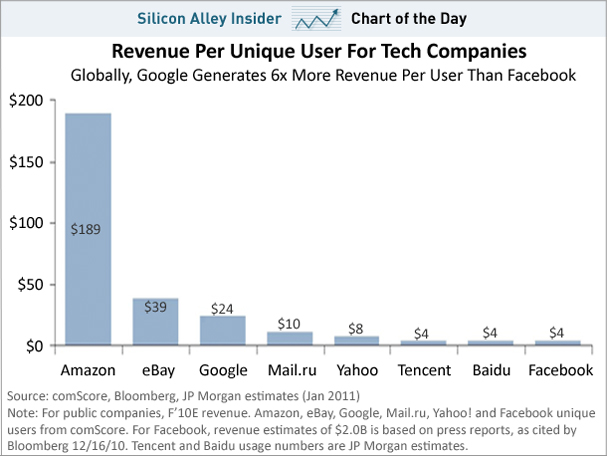 Below is the model I made to estimate the future buyout price for Twitter.

Note: I used the monthly active users for Twitter and total number of users for LinkedIn, since Twitter depends on its members' frequent engagement with the platform to generate revenue, while LinkedIn depends on the data each member provides.
Based on my analysis, Twitter's price tag would be between $25.55 and $26 based on LinkedIn's acquisition metrics.
Part 2
Experienced investors focus more on not losing money than winning money. We all know that that is the best strategy, and we should all follow it, although we might not, because of greed. And since ~48% of Twitter's stock ownership is in the hands of institutional investors and board members, they will accept a deal based on the multiples of the stock's all-time low (here I'm assuming that LinkedIn and Twitter stockholders follow the same risk averseness). Actually, they will be considered lucky if they got out without any losses, due to the stagnation that happened to Twitter on the monthly active users front (the most important metric for social networking companies).
Based on my assumption, I value the buyout price as seen below.

By chance, the implied stock valuation is $1 higher than Twitter's initial public offering price per share.
Conclusion
I think that Twitter will be valued similar to LinkedIn. They both share common hardships of growing revenue and members' engagement (LinkedIn's monthly active users were only 106 million, a third that of Twitter's). If my assumptions were true, Twitter will be bought at a price between $26 and $27. But I think an acquirer would be willing to pay a couple of dollars more, just to make sure a deal passes through. Thus I recommend buying Twitter stock at these levels, while buying short-term put options to hedge your investment in case a deal isn't on the table soon.
Disclosure: I/we have no positions in any stocks mentioned, and no plans to initiate any positions within the next 72 hours.
I wrote this article myself, and it expresses my own opinions. I am not receiving compensation for it (other than from Seeking Alpha). I have no business relationship with any company whose stock is mentioned in this article.