Click to enlarge
Ford (NYSE:F) has been far from a Wall Street darling over the past few years. And its certainly not as sexy as Silicon Valley upstart Tesla (NASDAQ:TSLA), who visionary CEO, Elon Musk claims will ramp up production to 1 million electric cars by 2020.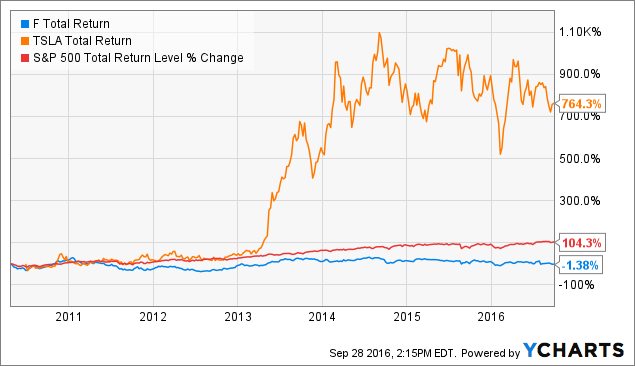 F Total Return Price data by YCharts
In fact, as you can see, over the past six years Ford shares haven't moved at all, even factoring in dividend reinvestment.
Understandably, many investors might take this terrible performance as a sign that Ford has become an aging dinosaur, unable to compete in the auto market of the future. However, that assesment couldn't be further from the truth. Here's the 3 biggest reasons that Ford has a spot in my own diversified dividend portfolio, and potentially deserves to be in yours as well.
Management team with a proven record of excellent execution
The number one thing that leads to long-term market beating returns is a quality management team. One that's not just focused on maximizing short-term earnings, and shareholder value, but has a strong vision for the future of the company. More importantly great management establishes an enduring, shareholder friendly corporate culture.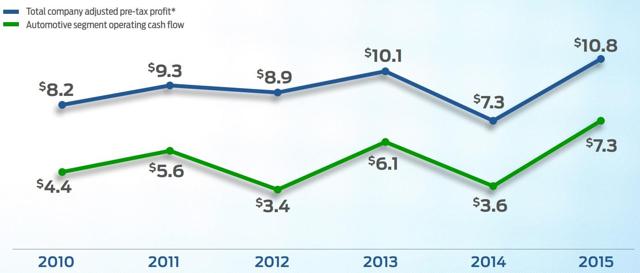 Click to enlarge
Source: Ford investor presentation.
Ford has been blessed with some truly wonderful management over the years, giving me confidence that the amazing turnaround the company has devised since 2007, and the financial crisis will endure long into the future.
For example, Alan Mulally's earlier success with renegotiating Ford's long-term UAW liabilities, as well as his laser like focus on launching re-designed cars that have proven hits with consumers, helped to set up Ford to be a dominant global automotive power house.

Click to enlarge
Even better, management has focused on not just growing Ford's short-term global sales, and cutting costs, but on improving the value of the brand itself.

Click to enlarge
For example, in Ford has been able to massively boost margins through its simplified business model, in which it focuses just on two brands, and uses global platforms for its vehicles that greatly decrease design, and manufacturing costs.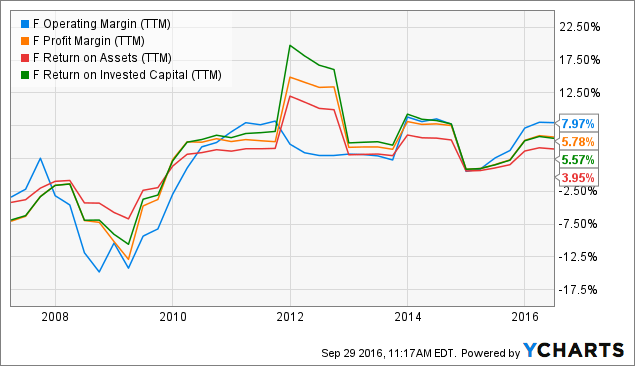 F Operating Margin (NYSE:TTM) data by YCharts
BUT more importantly, while slashing costs and designing more popular cars, Ford also focused on fixing its previously tarnished brand image.
Specifically, J.D Power's annual Automotive Performance, Execution, and Layout, or APEAL study, surveys new car owners about they like about their new purchases. In other words "things gone right". Thanks to Ford's focus on improving the overall experience with its vehicles, through a stronger focus on detail, Ford and Lincoln's APEAL ratings have steadily been climbing over the years.
More importantly, the company's cost cutting measures have been executed without sacrificing quality. For example, in decades past a common joke about the longevity of its vehicles was that Ford was an acronym for "Found On The Road Dead".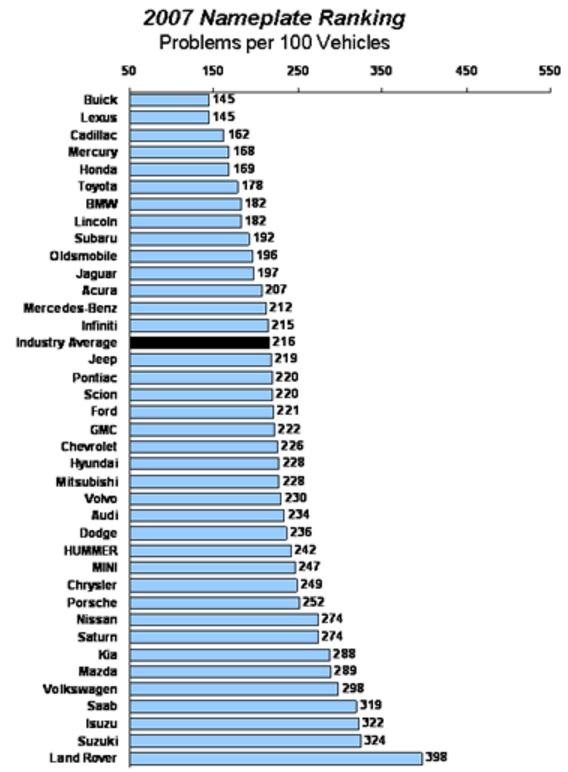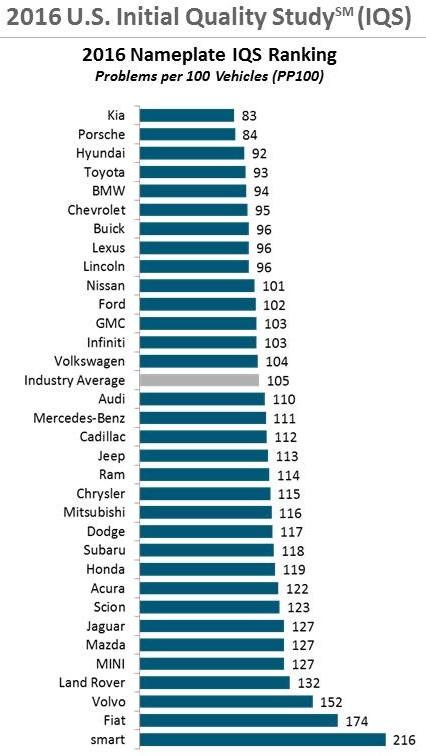 Source: J.D Power & Associates
All auto makers have really upped their game in terms of reliability. However, the fact that Ford has been able to go from woefully below average, to above average in a far more competitive reliability field shows management's combined focus is on maximizing manufacturing efficiency to both improve margins, AND improve the quality of its vehicles. Which is why I'm confident that Ford's future cost cutting efforts will only lead to further improvement in the company's quality, brand equity, and likely, its pricing power.
Specifically, management expects it can cut costs by $3 billion between 2016 and 2018 through a combination of further reduction in global platforms (to eight), zero cost budgeting, and simplifying the options packages on its cars.
For example, in 2015 there were a total of 200,000 potential ways to order a Ford Focus. Today that is down to 300, and the next generation will come with just 30. This could result in cost savings of as much as $300 per vehicle.
While that may not sound like a lot keep in mind that margins on smaller vehicles can be notoriously tight. Which is why Ford being able to boost the profitability of its smaller cars is very important to being able to maintain its competitiveness globally, where small cars are prized for their higher fuel efficiency.
Of course, these are all long-term cost cutting plans. In the short-term, Ford's higher capital investments will mean a short-term hit to 2016, and 2017 earnings, and cash flow. This increased investment is due to Ford's ambitious future tech plans, (which I'll discuss in detail in a future article), as well as its plans to launch four new SUVs globally through 2020.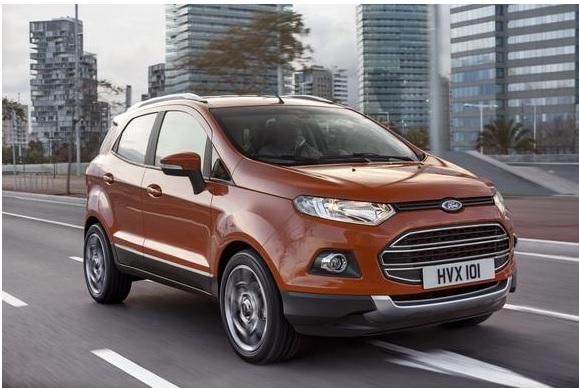 This includes: a new 3 row full size SUV to take on the Jeep Grand Cherokee, a new Ford Bronco, a crossover hybrid, and a potential launch of a US version of its popular Fiesta-based EcoSport sub-compact SUV. This would make a solid rival to GM's (NYSE:GM) Chevy Trax, and Honda's (NYSE:HMC) HR-V. The EcoSport's popularity is a key example of how Ford is able to take its advantage in SUV design to a global audience.
For example, thanks in part to vehicles such as the EcoSport, Ford's sales in China continue to represent amazing growth opportunity. In fact, the company's Chinese sales for August came in at a record 96,450; up 22% year-over-year.
However, just because Ford is planning on upping its capital spending in the coming years doesn't mean that dividend investors need to worry about the safety of its generous payout.
Dividend policy that's ideal for this industry
The auto industry is highly cyclical, and since Ford has cut or suspended its dividend four times since 1980 investors can be forgiven for being skeptical of the long-term sustainability of the current payout.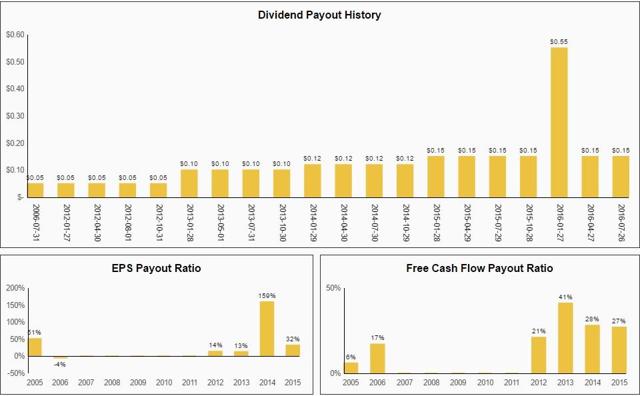 Click to enlarge
Source: Simply Safe Dividends
Which is why I like that Ford has chosen to take the conservative dividend policy of a $0.60 per share regular dividend, along with an annual supplemental equal to 40% to 50% of the previous year's EPS.
This hybrid-variable pay model means that the generous regular dividend, which provides a very nice 5% yield right now, is well covered by today's cash flow. But more importantly, thanks to Ford's strong turnaround efforts since 2007, the company believes that its operating cash flow will be sufficiently strong to continue supporting the $0.60 per share annual payout; even during a recession.
And while dividend investors must always be skeptical of such promises, in this case I have confidence that Mark Fields isn't just blowing smoke when he makes such claims.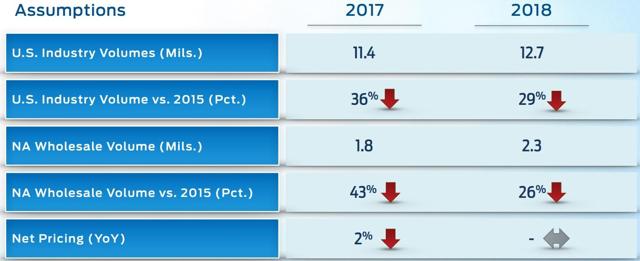 Click to enlarge
That's because Ford does periodic stress tests based on the great recession to test that its balance sheet, and projected cash flows to make sure that the $2.4 billion cost of the regular dividend will remain sustainable during an industry downturn.
Valuation: still crazy cheap
A major reason that I own Ford shares myself is that I'm extremely confident that the market is mispricing this company. For example, while shares haven't moved in six years, the fundamentals of the company have massively improved.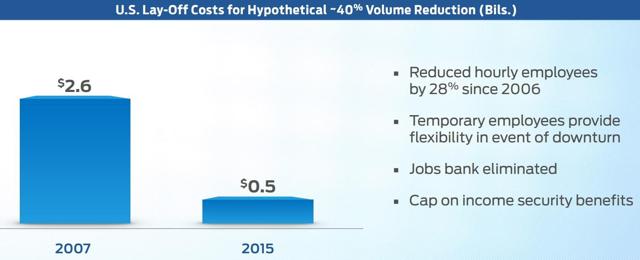 Click to enlarge
Heck, just the better terms management has been able to extract from its unionized workforce means that Ford is far better situated to adapt to future industry downturns.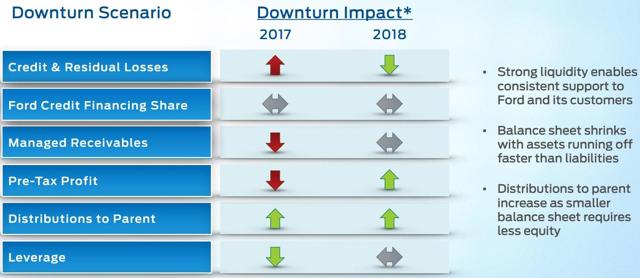 Click to enlarge
And let's not forget about Ford Credit, an important contributor for both driving sales, and also a high-margin source of consistent cash flow. Ford has been very careful to make sure that its credit arm doesn't blow a hole in its balance sheet, as GMAC, now Ally Financial (NYSE:ALLY) did during the great recession; losing $5 billion in Q4 of 2009 alone.
In fact, thanks to all the changes its made, Ford now expects that, even during a similar recession to 2008-2009, it could break even with US auto sales of under 11 million units. That's compared to 17.5 million in 2015; a 37% collapse that isn't likely to happen again barring another financial crisis.
So Ford's fundamental business has improved immensely based on every metric that matters, yet the market is claiming that Ford's value is unchanged. To me this is patently absurd, especially given that, according to Jim Hackett, head of Ford's Smart Mobility division, says Ford believes it can generate margins of "at least 20%" on its push into Vehicle Management as a Service, or VMAAS.
That's a market that Ford believes could eventually be worth as much as $400 billion, meaning the company's future earnings prospects are brighter than ever.
| | | | | |
| --- | --- | --- | --- | --- |
| TTM FCF/Share | 10 Year FCF/Share Growth | Intrinsic Value Estimate | Growth Baked Into Current Share Price | Margin Of Safety |
| $3.38 | 15% | $97.78 | -38.7% | 88% |
| | 10% | $71.54 | | 83% |
| | 5% | $53.12 | | 77% |
Even more baffling is the fact that current analyst consensus for Ford's growth over the next decade is for 15% CAGR. Yet the market is actually pricing Ford as if its earnings, and cash flows were going to decline by nearly 40% annually.
Now I'm the first to admit that valuations are as much art as science. There are dozens of ways to decide if a company is undervalued or not, based on numerous multiples, and valuation models. And while I think that it's not impossible for Ford to hit those optimistic growth numbers, I prefer to think of them as a best case scenario, with 10%, and 5% FCF/share growth being a likely, and worst case scenarios, respectfully.
However, given the company's ambitious growth plans over the next 10-15 years, including: pushes into ride-sharing, electric trucks and vans, and other mobility solutions, I think its almost inconceivable for Ford not to beat the market's insanely pessimistic expectations for its future cash flow.
Which means that Ford represents not just one of the most generous, sustainable dividend stocks you can buy today, but also one of America's most undervalued companies period.
Risks to consider
The biggest risks to Ford's long-term prospects are from the massively competitive nature of the global automotive industry. For example, here in the US the impressive quality improvements from car makers such as Hyundai, and GM mean that Ford now has to not only worry about Japanese rivals, but battle for market share with more competitors than in the past.
Similarly, China, while a fantastic potential growth opportunity for the company, might end up proving another source of competition in the all important US market. That's because the majority of Ford's profits come from North American sales, and Chinese car makers have long viewed America's massive auto market with covetous eyes. And while no Chinese car brand has thus far managed to successful launch in the US, that doesn't mean that it won't eventually happen.
After all, when Hyundai first came to our shores people were understandably skeptical of what was correctly perceived as low quality, low priced Koran junk. However, eventually that auto maker managed to turn things around and today Hyundai and Kia, which Hyundai owns 34% of, command the same market share as Honda.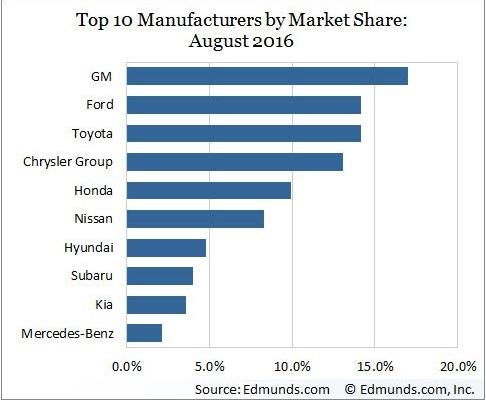 Bottom line: Ford's superb management team, sky-high, yet safe dividend, and insanely underpriced shares make it a screaming buy
Don't get me wrong, I'm not saying that Wall Street is going to value Ford fairly any time soon. But as a long-term dividend investor I'm not concerned with the current price nearly as much as I am the improving business fundamentals, and future growth opportunities.
Which is why I not only own Ford shares in my own portfolio, and plan to add on any substantial dips, but highly recommend that all dividend investors also consider this undervalued blue chip for a potential spot in their own diversified dividend portfolios as well.
Disclosure: I am/we are long F, GM.
I wrote this article myself, and it expresses my own opinions. I am not receiving compensation for it (other than from Seeking Alpha). I have no business relationship with any company whose stock is mentioned in this article.