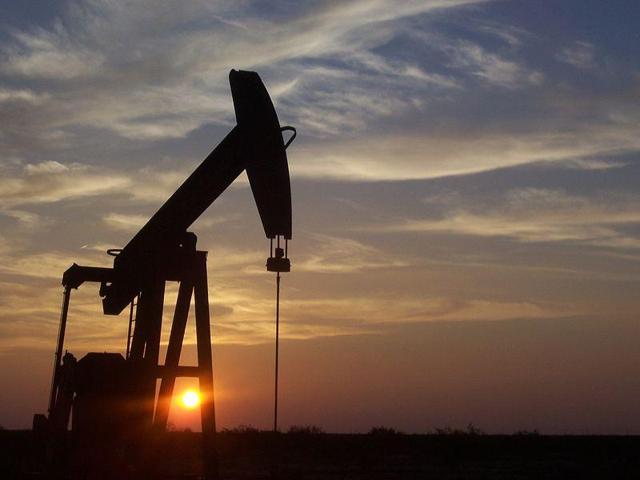 Click to enlarge
Source: Stock Photo
Much has been made of the proposed production cuts from OPEC, creating the assumption the cartel actually controls the supply side of the market as it has in the past. Not only is this not true, it's the exact opposite.
Since the emergence of the powerful U.S. shale industry, it has rapidly become among the market leaders in oil production, and the response of OPEC to try to crush the industry is to finally admit it not only hasn't been able to do so, but has in fact capitulated by its decision to cut production levels.
I'm skeptical about this even happening, because even if there is an agreement made, it's impossible to know whether or not it's being adhered to, as in the past there have been few, if any, times a freeze or cut has been followed, and there is no way to really monitor the production levels of member states.
Also important to note is Saudi Arabia, which will bear the brunt of the cuts if they're put in place, has been desperate to diversify its economy in light of the fact it has lost control of the oil market as far as influence goes. It needs the price of oil to rise organically in response to a rebalancing of the market in order for the price to sustainably remain higher. That is what will help OPEC and the Saudis the most, as well as the rest of the industry.
An artificial production cut will have little, if any, effect on the oil market, as Saudi Arabia was entering into its slow season for domestic demand and was going to cut production by somewhere in the 400,000 barrel per day range. That means if output is cut, it will have much less impact on the market than believed, and that is more so if other Middle Eastern and African producers are part of the cut when they are also moving toward lower output for seasonal reasons as well.
OPEC doesn't have the power to move oil prices on the upper side of the price range, as U.S. shale producers will be quick to bring more supply to market in response to higher prices, pushing the price of oil down once again. Only an increase in global demand will change that. Even there it's going to be the U.S. shale industry that becomes the market leader. As mentioned, it's already the swing producer, and OPEC's actions, if they're taken, are only having a temporary effect because a lot of analysts, investors and pundits don't recognize or understand the implications of the U.S. shale revolution and its long-term impact on the oil market.
The reason behind the production cut
Saudi Arabia has known for some time it has no answer for U.S. shale producers, and has publicly stated it a number of times. So the question is important to answer as to why it has supposedly changed its outlook.
I see the answer to that question as being obvious. The reason is that OPEC and Saudi Arabia understand they have failed to crush the U.S. shale industry, and is now trying to give a temporal boost to the price of oil in order to give the market time to increase demand.
In other words, the U.S. shale producers have won the battle, although the decision to cut production gives the appearance of the OPEC of old, meaning the one that had almost total control of the oil market, the illusion of having the same power on the market it had in the past. That will give oil prices longer support than in the fairly recent past when fake freezes were announced to prop up the price of oil for a short period of time.
In this case, because of the next OPEC meeting not being until the latter part of November, it will provide a longer window of price support until the terms of the deal are revealed, if there is a real deal entered into at all. By that I mean something beyond a signed piece of paper that represents no significant oil cuts at all. I must have real output cuts that provide at minimum, slight but actual price support.
Expectations are deservedly low, which is justified by the historical responses to prior OPEC production freezes or cuts.
U.S. shale and its response to victory over OPEC
Investors really need to turn their outlook over these proposed production cuts by OPEC on its head. This isn't OPEC flexing its influence muscle as it has in the past, as if the U.S. shale industry doesn't matter, rather, it's a confirmation of shale winning the two-year battle it had with OPEC.
In response to this victory, what we're going to see is an increase in production from U.S. shale suppliers, which will in the not-too-distant future align nicely with the pace of demand growth, bringing more earnings as the market rebalances from growth in demand.
When talking about the soon future, I mean within at least two years, and probably up to as much as four years. It depends upon the depth and length of the upcoming recession and how it'll affect global oil demand.
For now, there will be a lag time in the U.S. shale industry, as drilled but uncompleted (DUC) wells are completed at staggered intervals, and low-production wells are taken out of service. The latter are more costly and have weighed some on the performance of shale producers that have since they were brought into production have greatly improved productivity levels.
Why it'll take time is the shale industry in particular, and the oil industry in general, have never experienced these conditions in history. For that reason they're not moving forward and completing more wells. They're taking a more cautious approach as the price of oil could easily lose momentum and slide precipitously.
U.S. shale will soon dominate the oil industry
It's not a matter of if, but a matter of when the U.S. shale industry takes the lead in global oil production. Within the next two to four years, it's likely to jump to as much as 13 million to 14 million barrels per day. But again, that will be subject to the effect the next recession will have on oil demand.
Whatever the time frame, the days of dominance from Saudi Arabia and Russia are over. OPEC as an entity will obviously continue to represent the highest amount of production, but North America is going to do very well, led by the U.S.
More important, what the U.S. does on the production side will be the main influence on oil prices for at least a couple of decades, and that means a group of companies not run by nations will determine the oil supply levels. That will be a more predictable market in my opinion, because it'll be influenced more by actual market conditions than manipulations from nations looking out for their own best interests, which aren't always conducive to people or the oil industry.
In the years ahead, no one will care whether or not OPEC cuts or freezes production, they'll be looking at what U.S. shale producers are doing.
Conclusion
Investors should look at the decision by OPEC to cut production as a complete victory for U.S. shale oil producers. They have weathered the only tool OPEC had left in its competitive arsenal, which was to keep oil supply high in order to push the price of oil down.
Now that U.S. shale producers have proven they can and did endure the onslaught, there is nothing else OPEC can do but capitulate to the new oil sheriff in town and make an effort to give the illusion it still has power to meaningfully support the price of oil. Those days are over for the most part, even though it can do so for a very short period of time.
Shale producers in the U.S. are going to take a victory lap by continuing to increase production because they've lowered costs to the point they can make money on new, premium wells, with oil at about $40 per barrel, with earnings depending on which company it is.
Prior, more costly wells have been weighing on producers, but as that portfolio of wells is reduced as a percentage of all wells in operation, the shale producers will increase their profits, while removing more costs out of operations.
The U.S. shale industry has a terrific future ahead of it, and companies with significant exposure as a part of their overall well portfolios will be able to compete in almost any oil price environment going forward. They'll also be able to keep interference from state-owned producers to a minimum, as they become the dominant global players in the oil market.
Disclosure: I/we have no positions in any stocks mentioned, and no plans to initiate any positions within the next 72 hours.
I wrote this article myself, and it expresses my own opinions. I am not receiving compensation for it (other than from Seeking Alpha). I have no business relationship with any company whose stock is mentioned in this article.