Hey, say this about Montana Skeptic. He never cheats you on content. Today, you get nine articles in one:
Elon Musk's latest tweet;
The big bomb Goldman Sachs just dropped;
A farewell to Patrick Archambault;
Why Tesla (NASDAQ:TSLA) has discontinued the Model X 60D;
Why the discounting genie may be hard to put back in the bottle;
An instructive look inside Audi's new factory, with a Fremont comparison from Steve Funk;
Some thoughts on Tesla's recent $1.7 billion disclosure about Panasonic (OTCPK:PCRFY);
A bit of rank speculation about the timing of the Q3 earnings report; and
A thanks to my readers, and my strategy for scaling back my Seeking Alpha articles.
1. Crazy Elon's Latest Tweet - We Don't Need the Money
On Friday, October 7, Tesla published an amended registration statement repeating its earlier announcement that Tesla "is planning to raise additional funds by the end of this year" through debt or equity offerings, all subject to market conditions.

Click to enlarge
Two days later, Elon Musk tweets:

Click to enlarge
So, as Charley Grant of The Wall Street Journal asked, what changed between Friday and Sunday?
Predictably, Musk's tweet has set off a storm of speculation. Have the investment banks told Musk that he won't be able to go to the capital markets again in 2016? Is this an effort to bolster confidence in the Musk companies in hopes of propping up the stock price?
Perhaps the key word here is "need." Saying Tesla and SolarCity (NASDAQ:SCTY) do not "need" more capital is different from saying they won't try to raise it.
To me, this is simply more erratic behavior by Musk. It could not be more obvious that Tesla has massive capital needs if it hopes to launch the Model 3 in 2018, never mind 2017. Why paint yourself into a corner like this.
As I wrote back in June, if there are any grown-ups left at Tesla, they should take away this guy's Twitter account.
2. Goldman Sachs Drops a Bomb.
I nominate, as the most important Tesla story of the year, last week's TSLA target price downgrade by Goldman Sachs (NYSE:GS).
For years, Goldman Sachs and Tesla have been all but joined at the hip. Goldman has been in the vanguard of underwriting Tesla's capital raises since Musk came aboard, and Goldman's banking affiliate extended some $275 million in personal loans to Musk and Musk's revocable trust.
Last week, though, Goldman sent tremors through Fremont. It downgraded its TSLA price target, slashing it from $240 to $185, and thereby setting a ceiling on the stock price for the next capital raise, which we all know is coming soon.
That compares with $215 for the offering last May, and $242 for the offering in August 2015. That's not a good trend line.
Goldman's downgrade is a staggering development, even if part of a broader pattern in which the Musk Mystique is evaporating before our eyes. Uncle Brian detailed that pattern in his beautifully written and insightful piece last week.
Perhaps, Tesla can rise above the $185 cap by ditching Goldman Sachs as an underwriter. That would be an even more momentous development. And, right now, what underwriter would be foolhardy enough to push TSLA stock to its valued clients on any higher valuation?
All to be determined, but it is fascinating to watch it play out.
3. Farewell, Patrick Archambault.
I've had lots to say in the past about Goldman Sachs' role in the Tesla story, and it hasn't been complimentary. See, for instance, here and here.
Interestingly, Goldman's author of earlier analyst reports about Tesla, Patrick Archambault, recently departed the firm, and the most recent report, with its downgrade, was written by David Tamberrino, whose name in the past has appeared beneath that of Archambault.
I have written that Goldman has a higher density of brilliant and talented people than any investment banking firm I've encountered.
But given Archambault's terribly flawed EPS forecasts (requiring steady downward revisions as the reporting period approached) and the unfortunate timing of his target price upgrade last May, this was a change that simply had to be made.
Goldman Sachs is, by and large, a collection of grown-ups, and it's evidently awoken to the danger of allowing its reputation to be tarnished by a close association with the man from Mars.
4. CoverDrive Saw It Coming.
One of my favorite Seeking Alpha commenters is CoverDrive. He leaves relatively few comments, and avoids the dogfights that can break out on these pages.
But the few comments he does leave are wry and insightful. I've learned one should always pay close attention.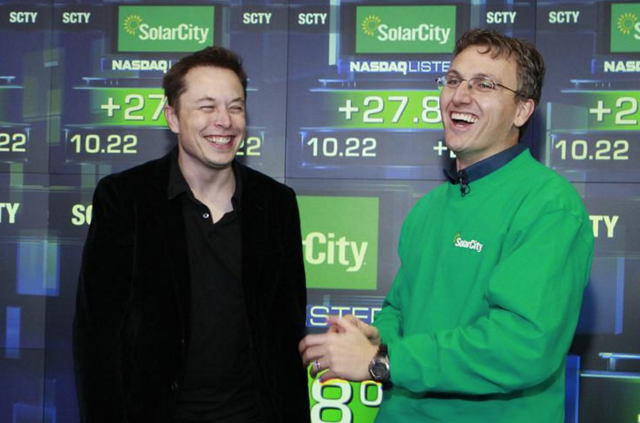 Click to enlarge
(Cousins.)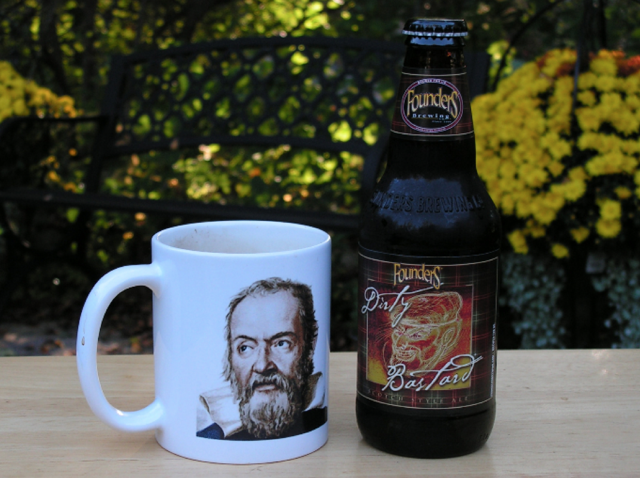 Click to enlarge
(Cousins?)
Earlier this year, I wrote (in several pieces) that Tesla's Model X order rate from October 2015 through June 2016 appeared from the data (assiduously collected by Temagami and Bonaire) to be only about 250 to 300 per month.
One of my fiercest critics, Seeking Alpha member doubleE, recently took after me again, claiming I was dead wrong in "predicting" that order rate, as evidenced by the Model X delivery number in Q3.
CoverDrive, on September 26, left this comment:
The 250 per month was not merely a prediction; it was an observation. Then came the X60's discounted by $9,000. It has effectively doubled the order rate in Q3 while crushing gross margin. We'll see how long they can afford to do that. Stay tuned.
Yes, thank you, CoverDrive, the monthly rate of 250 to 300 new Model X orders was an observation, and an accurate one. To juice Model X demand, Tesla found itself forced to slash prices, crippling part of the battery on its 75 kWh Model X to offer it as a 60 kWh car.
The strategy worked; the order rate effectively doubled in Q3. But, at a terrible price.
Lo and behold, Tesla has now discontinued the Model X 60D, effectively raising the minimum price of the car by $11,000 (to $85,500).
Tesla understood quite well the devastating effect that the price-cutting was having on its margins. The sales push was a necessary evil, designed to perpetuate the Growth Narrative until the next capital raise could occur.
You want to know something else CoverDrive predicted? That Tesla would never produce the steel coil version of the Model X, and would instead offer only the more expensive "smart air" suspension. Right again.
For the past several months, CoverDrive also has wondered whether Tesla will actually ever deliver the five-seat version of the Model X. Has anyone seen one of those yet? He looks for Tesla to quietly eliminate that version before one is ever sold.
A final CoverDrive forecast: the discontinuance of the 60 kWh Model X will prompt a rush to lock down 60 kWh Model S purchases before that deal goes away, too.
5. Can Tesla Put the Discounting Genie Back in the Bottle?
I feature CoverDrive's prophetic September 26 comment because it underlines an important point: Tesla achieved its Q3 delivery numbers only by engaging in massive and wide-spread discounting, including price cuts, delivery charge waivers, payment of referral fees, and munificent credits for trade-ins.
All of these things, of course, reduce margins. Some sooner, some later.
The even larger problem, though, is that Tesla has now conditioned its buyers to expect discounts. The 60 kWh version of the Model X was hugely popular. Does anyone believe Tesla in Q4 can achieve the same volume of Q3 Model X sales unless it reinstates the same bargain prices?
This, too, will be fascinating to watch.
A final note: some Tesla enthusiasts argue that the $7,500 tax credit is not important to Tesla sales; that love for the car runs so wide and deep that consumers will happily pay for it even without that subsidy.
What does the huge jump in demand during Q3, sparked by the price reductions of about $8,000 per car, suggest about that theory?
6. The Machines that Build the Machines - Audi v. Tesla
Audi (OTCPK:AUDVF) recently opened its Q5 factory in Mexico and released this YouTube video, which I think is pretty great - short, beautifully shot and edited, and informative.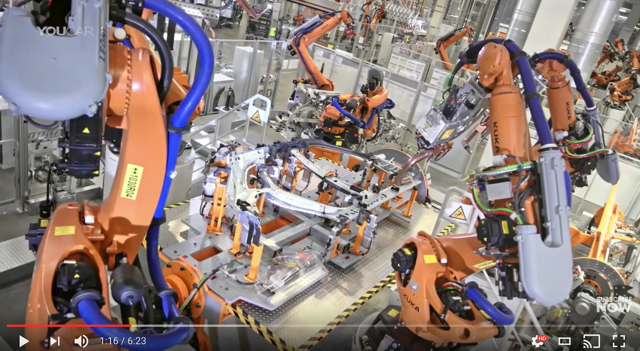 Click to enlarge
Those of you who have read my past articles know I have a high regard for Seeking Alpha contributor Steve Funk, whose piece about the production challenges Tesla faces with the Model 3 is, in my view, the seminal work on the topic.
I asked Steve for his thoughts about how the Audi's new facility compares with Tesla's Fremont factory, and he kindly obliged:
That was a fun video to watch.

At the beginning is a good depiction of what is required to produce different parts on a press line. The big red blocks being moved around are the dies (about 20,000 lbs.). The video shows all the dies being put into the presses at once. Cool sight.

One area that Tesla seems to be still working on is this quick die change. If you have to change the dies a half dozen times a day to get all the parts out that you need, then even a five-minute delay per die change can derail your production plan.

I mention that to point out that it is more about how you use the tools than the tools themselves. Fremont has the tools to do the job but does not have the processes to do a quality job with a profit.

Note that there are very few workers at the Audi plant. A good bogey for assembly labor is 20 man-hours per vehicle. It looks like Audi may be well below that at the Mexico plant.

If Fremont were at 20 man-hours per vehicle, staffed for 100,000 vehicles per year, 3,750 hours per year, then Fremont should have 533 assembly workers. There are other operations at Fremont such as stamping and plastic injection to account for, but it appears there are thousands of workers there.

The extra labor and Musk's penchant to work them at high overtime rates to achieve shipping goals has to be a big part of the reason for Fremont's low productivity. If the Model 3 line were rated for 220,000 per year, it would warrant an additional 1,200 workers. More workers will erode profitability.

Reinforcing my thesis that Fremont's problems are organizational more than facilities, this week I saw a number of ads for production control jobs at Tesla. Peter Hochholdinger was the best hire that Musk has made. He had a hand in the Audi Mexico plant and the first thing he seems to be changing at Tesla is the production control staff.

Unfortunately, though obviously not the fault of Hochholdinger, the change is coming a little late because some of the work of scheduling tooling and sourcing components needed to be well underway for 2017 Model 3 production.
7. About that Panasonic disclosure…
On October 7, Tesla and SolarCity amended (for the third time) their joint S-4 registration statement. This amendment includes the following disclosure (footnote 3, page 155):
In 2014, Panasonic agreed to partner with us on the Gigafactory with investments in production equipment that it will use to manufacture and supply us with battery cells. As of December 31, 2015, the parties had agreed to one such investment to be made by Panasonic, with additional investments to be made from time to time if and as agreed to by the parties. As of December 31, 2015, the quantities, cost and timing of potential purchases we may make under this arrangement were subject to a number of factors such as vehicle demand that could not be determined as of such date and which have changed significantly since such date. Additionally, as of December 31, 2015, any obligation to make payments to Panasonic pursuant to this arrangement was subject to the achievement of certain technological and engineering milestones and other contingent events. Based solely on certain preliminary assumptions made at the time the arrangement was entered into in 2014 for purposes of reference and further ongoing discussion, the potential battery cell purchases that we may have to make from Panasonic pursuant to and during the term of the one investment agreement existing at December 31, 2015 would equal approximately $1.7 billion in the aggregate. Additionally, as the timing of our purchases were unknown as of December 31, 2015, we have included the amount only in the total column.
This disclosure appears in the section about Tesla's contractual obligations. It increases the figure for "purchase commitments with all vendors" from $538 million to $2.238 billion.
That is, to say the least, one hell of an upward adjustment.
A few comments:
First, it's odd that the 2015 annual report neglected to include such a massive purchase obligation to Panasonic.
Second, it's also odd that this update is only as of December 31, 2015. Why not through at least June 30, 2016? If Tesla truly were surprised by the number of Model 3 deposits, wouldn't it have told Panasonic last April that it was going to need even more cell production equipment, and sooner, than was planned?
Did the auditors decline to sign off on any later date?
Third, this is a very oblique disclosure. Without more context and explanation, it is almost totally useless to a Tesla investor.
Fourth, readers of Montana Skeptic do have more context, thanks to the numerous earlier articles I've written about the Gigafactory. Tesla and Panasonic have an iterative process:
Tesla estimates near-term demand for Gigafactory cells;
Panasonic commits a certain level of equipment investment based on the Tesla estimate; and
Tesla then becomes obligated to purchase cells from Panasonic in a volume and at a price that guarantee Panasonic a return on its investment.
Determining the exact details is impossible because Tesla made absurdly heavy redactions in the Panasonic contracts it filed with the SEC.
But what I just outlined is the essential structure of the deal. It is the reason Tesla must account for Panasonic's equipment as a capital lease.
As Paulo Santos has pointed out, it's a structure with huge risks to Tesla.
8. What's driving the earlier release date for Q3 financial results?
Typically, Tesla has released quarterly financial results about 40 days after quarter end. For Q3, though, the release will come about two weeks earlier.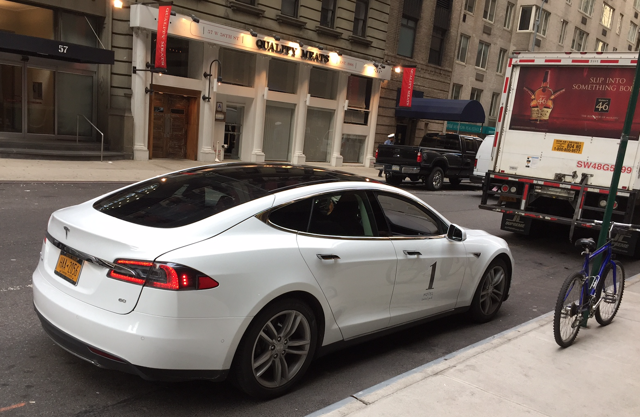 Click to enlarge
(1 Hotel's NYC Tesla Model S 60 - a vanishing breed?)
This is not unprecedented; in 2012, Tesla released its financials before Election Day when the financials otherwise would have been expected the day after the election.
I've already seen lots of theories. For instance:
The results are good, so Tesla wants them out early.
Tesla hopes its SolarCity "roof reveal" and its introduction of new Powerwall and Powerpack products two days later will fortify the good financial news, and give it momentum for a capital raise.
Same as above, but with the financial news being bad, and Tesla hoping the October 28 events will drown out the bad results.
After thinking it over, the theory I find most plausible is that of Technology Equity Strategies, who helped me put together the timeline for the merger, published here last July.
TES believes the SolarCity merger is driving the timing. Tesla badly needs to have its S-4 registration become "effective." Until the merger is either done or dead, Tesla cannot do a financing.
To do the deal, or to kill it, Tesla needs a shareholder vote. To get the vote, it needs to update the S-4 with the Q3 financial results, get the registration "effective" (the SEC's assent is needed for that to happen), and distribute the proxy.
Unless all that happens quickly, the merger vote may not occur this year, or, if it does occur this year, it will occur too late in the year to allow the merger to close with enough time to do the financing.
Yes, just speculation, so feel free to add your own theories.
9. A Note of Thanks
My announcement in my last piece about my intention to scale back my writing here was met with numerous kind comments, emails, and private messages from readers who have enjoyed the articles.
I have not been able to thank each of you, but I am profoundly grateful for the generous thoughts.
Of course, there were also some whose sentiment was good riddance to bad rubbish. One cannot write about Tesla without exciting passions on both sides of the trade.
Seeking Alpha member Kiwi_Guy asked recently:
How do you account for the thousands of elite Tesla and SpaceX employees donating their souls to the cause (temporarily), and the huge swag of Silicon Valley luminaries and power brokers around the world who very much approve and support what Musk is doing?
I answered:
One of the most impressive things about Tesla devotees -- and I mean this with complete sincerity -- is how intelligent and accomplished so many of them are.

But intelligent and accomplished people are just as susceptible, and perhaps even more susceptible, to all of the biases laid out by Daniel Kahneman in the book I regard as my investing "Bible," Thinking Fast & Slow.

It's fascinating to me how, when I explore details about agreements or other documents no one else has ever bothered to read (which is a frequent topic of my articles), the blowback from the Tesla devotees is anger and indignation. These very bright, very capable (in their fields) people simply want to tune out any facts inconvenient to their deeply held beliefs.

A great example: the recent safety article. The best available data shows that Teslas are less safe than many other cars. The reaction from some quarters: disbelief, denial, and anger (you should see some of the private messages and emails I get).

I think it's a benefit that I've lived longer and seen more. The Enron devotees fit exactly this same pattern.

I'm accused of being anti-EV (I'm not), of being paid by some third party (please), of being deeply invested in Tesla failing (less than 1% of my portfolio is in TSLA puts), etc.

I'm accused of spreading falsehoods and misrepresentations, but curiously enough, they're seldom identified. The one obvious error I made -- about the provenance of a photo of the hollow, plastic prototype -- I quickly and loudly corrected. (Such a big deal, huh?)

Other errors I am quick to acknowledge, even when no one notices them before I do… I make mistakes all the time. I don't mind saying I've been wrong about something. It's a good habit to develop, actually.

A good exercise for people on both sides of the TSLA argument would be to write down what concrete, specific goals they expect the company to achieve (or fail at) over the next 3 months, 6 months, and 12 months. Put the paper away, with a calendar tickler. Check back at the required interval. And then try to be honest with yourself.

In this article, I mentioned a book called, "Mistakes Were Made (But Not by Me)." The subtitle is "Why We Justify Foolish Beliefs, Bad Decisions, and Hurtful Acts."

Along with "Thinking Fast & Slow," it's certainly worth reading for anyone who would hope to fight those very powerful cognitive biases that enslave us all.
Accused by Kiwi_Guy of trying to "move the $TSLA needle" by my articles, I wrote that I have no such presumptions.
The needle will move, and move quickly, and it will be because of what I have written, but not because I have written it.

My purpose is far more modest. It is to chronicle one of the most fascinating cult investments of our time, led by one of the financial world's greatest charlatans, propped up by some of the most ill-advised government policy in the history of industrial civilization, helped along by a groveling gaggle of boot-licking "journalists," and cynically exploited by several powerful investment banks.
My plan is to slim back my articles to two or three per month. And, to pay very little attention to the comments. I will leave it up to the highly intelligent readers on both sides of the trade to do the post-publication fencing.
One standing request: if you spot a factual error, please email me at Montana.Skeptic@gmail.com. I'm always interested in promptly correcting those.
A Note About My Contributors
A special thanks here to CoverDrive, Technology Equity Strategies, investor.gator, k1angky, and Anton Wahlman (who called that terrific Audi factory video to my attention).
Thanks also to Kiwi_Guy and doubleE for being such willing participants in the unending Tesla investor scrum.
Several other Seeking Alpha members have sent me interesting information; it's all appreciated, and it all gets filed away for possible future use.
Disclosure: I am/we are short VIA OPTIONS.
I wrote this article myself, and it expresses my own opinions. I am not receiving compensation for it (other than from Seeking Alpha). I have no business relationship with any company whose stock is mentioned in this article.
Editor's Note: This article discusses one or more securities that do not trade on a major U.S. exchange. Please be aware of the risks associated with these stocks.