Quick Take
iRhythm Technologies (Pending:IRTC) wants to raise $86 million in its IPO, at a midpoint price of $14 per share.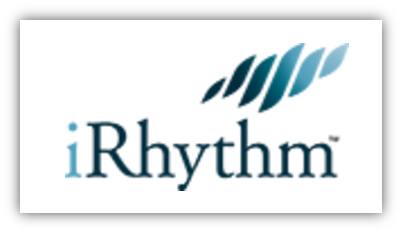 The company is growing revenues at 80% over prior, has high and growing gross margins, and both metrics far outpace that of its nearest direct competitor.
iRhythm is proposing a $300 million market cap post-IPO, which is at the top of the scale of reasonable valuation.
My opinion on the IPO stock is a CAUTIOUS BUY.

---
Company Recap
iRhythm sells a heart monitoring device and related service that helps clinicians understand part activity in individual patients.
I previously covered the company's initial IPO filing in my analysis here:
iRhythm Technologies IPO Could Be Heartwarming
The company's device is differentiated from competitors in that it provides up to 14 days of monitoring, giving clinicians a larger amount of data on which to base their diagnosis.
Another benefit to patients is that the device is smaller and lighter than competitive products, which tends to increase patient compliance.
The device also enables patients to interact with it when they are experiencing symptoms.
IPO Terms And Valuation
iRhythm intends to sell 5.35 million shares at a midpoint price of $14 per share, subject to the underwriters' over-allotment option of 802,500 shares.
This represents approximately 25% of the company's common stock outstanding after a successful IPO.
The market cap of iRhythm would be approximately $294 million post-IPO.
Certain existing investors have indicated an interest in purchasing up to $15 million of the offering, which would leave approximately $71 million available for public purchase.
It is not uncommon for existing investors to support the IPO of life science companies by purchasing some of the offering.
In my previous analysis, I summarized the company's financials as:
Growing revenues at an increasing rate, progressively higher gross margins, but cash used in operations over the past 2 ½ years of nearly $47 million.
There have been no additional financial data reported in the latest filing to change my summary of the financials.
In my original opinion for the IPO stock, I stated that I would look favorably on a market cap of approximately $250 million.
I based that estimate on comparing iRhythm's revenue growth rate to that of a close and direct competitor, BioTelemetry (NASDAQ:BEAT). In that analysis, I calculated a Price/Sales multiple of 4x as a comparable.
To reach a valuation of $300 million as iRhythm is proposing would require a Price/Sales multiple of 5x, when it's direct competitor BEAT is at a multiple of 3.1x.
BEAT is currently growing at a rate of 17.3% while IRTC is growing (2016) at a rate of 80%.
Given that disparity in growth, I think it's reasonable to stretch and give IRTC a Price/Sales multiple of 5x.
The proposed valuation is not cheap, but is within a reasonable range given the company's high growth rate and gross margins, indicating efficient management.
My opinion therefore on the IRTC IPO offering is a CAUTIOUS BUY.
---
I write about IPOs and tech 'unicorns'. If you want to automatically receive future articles, click the +Follow link next to my name at the top of this article.
Disclosure: I/we have no positions in any stocks mentioned, and no plans to initiate any positions within the next 72 hours.
I wrote this article myself, and it expresses my own opinions. I am not receiving compensation for it (other than from Seeking Alpha). I have no business relationship with any company whose stock is mentioned in this article.