Gridsum Holding (Pending:GSUM) - Recommendation - BUY
The IPO quiet period on Gridsum Holding will come to an end on October 18, allowing the firm's underwriters to publish reports and recommendations for the first time on October 19. Our research has found that these reports tend to be positive and result in a boost in stock price in the days surrounding the IPO quiet period expiration. The underwriters for the IPO include Goldman Sachs (Asia), Citi, and Stifel.
Performance Since IPO
Gridsum Holding went public on September 22. We previewed the company ahead of its IPO here. At the time, we recommended investors exercise caution in investing, given the company's negative operating cash flows and the fact that a significant portion of its revenue came from a small number of customers.
Gridsum Holding got off to a relatively strong start on the market. Through its IPO, the company raised $87 million, selling 6.7 million shares and priced at $13, slightly above its initial price range of $10.50-12.50. GSUM finished its first day of trading at $15.75, 21.2% above its IPO price, then dipped 6.7% in after-market return. The stock still trades well above its offer price at $16.99 (October 12, 2016 closing session).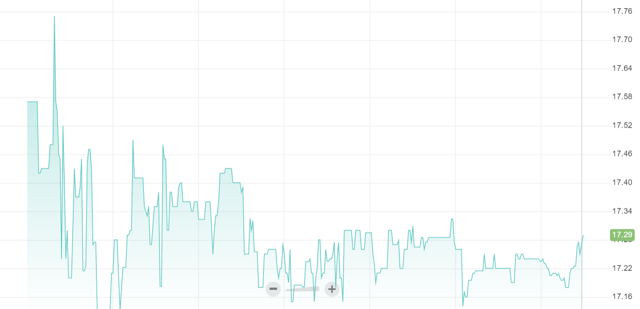 Click to enlarge
(Source: Edgar Pro-Online, GSUM stock performance)
Business Overview
Gridsum Holding provides data analysis software for enterprises and government agencies. It offers a platform for marketing automation and enables companies to bid on key search words. It was founded in 2005, headquartered in Beijing, China, and before its IPO, had over 800 employees.
Gridsum's product portfolio includes Web Dissector, an analytics tool that tracks online user interaction, Mobile Dissector, a tool to analyze mobile applications, SEM Dissector, an analytics tool for search engine marketing, Video Dissector, an analytics tool for analyzing video content, Streaming Dissector, a tool to analyze real-time viewership of digital online videos, Contribution Dissector, a tool to measure long-term user behavior, and TV Dissector, an analytics tools to measure IP, cable, satellite, and digital TV. In addition, the company offers other analytics software for visualization, information discovery, e-government, marketing automation, TV viewing, user-generated content, social media, mass media, website analysis, and legal research.
Management Highlights
Guosheng Qi co-founded Gridsum Holding and serves as CEO and chairman. Mr. Qi holds a bachelor's degree in computer software from Tsinghua University.
Guofa Yu is also a co-founder of Gridsum. He serves as chief operating officer and a member of the Board of Directors. His previous experience includes positions as operations director of Dyne Junhui and project director of Founder Group, both information technology companies. Mr. Yu holds a bachelor's degree in management information systems from Central South University.
Key Financials
Gridsum Holding has rapidly grown revenue, with RMB62.5 million in 2013, RMB124.5 million in 2014, and RMB234.8 in 2015 (YoY results of 99% and 89% growth, respectively). The company has also incurred significant net losses, including RMB30.7 million, RMB37.3 million, RMB48.8 million, and RMB29.7 million in 2013, 2014, 2015, and the six months ended June 30, 2016, respectively.
The company does note in its SEC filings high customer loyalty and revenue retention, with 168%, 116%, and 138% revenue retention rates in 2013, 2014, and 2015, respectively. Revenue retention rate is calculated as the aggregate net revenues from all customers in the prior period that remain customers in the current period, divided by total net revenues from all customers in that prior period.
Conclusion: Buy Before October 18, 2016
Gridsum has performed well since its IPO and is currently trading up over 25% from its IPO price.
We view the upcoming IPO quiet period expiration as a second buying opportunity for GSUM. We expect a price increase between 5% and 8%, in line with what we have found in our past research on the event based on the quality of the underwriters.
GSUM's team of underwriters will likely be eager to report positive recommendations at the conclusion of the quiet period. Thus, we recommend buying shares before October 18 to benefit from any anticipation.
Disclosure: I am/we are long GSUM.
I wrote this article myself, and it expresses my own opinions. I am not receiving compensation for it. I have no business relationship with any company whose stock is mentioned in this article.