Welcome to the Sifting issue of M&A Daily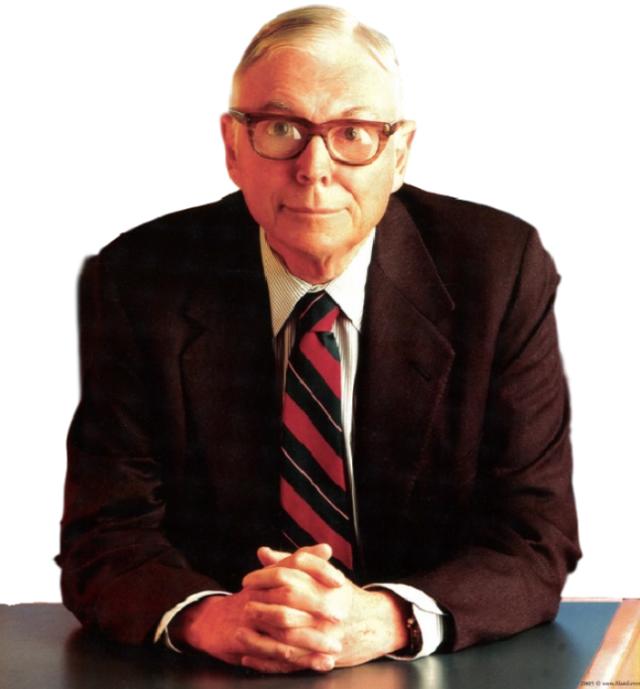 Click to enlarge
Charlie Munger
The biography of Berkshire (BRK.A/BRK.B) Vice Chairman Charlie Munger, Damn Right!, is one of my favorite books in my library. You should buy it and read it this week. It is available here on Amazon (NASDAQ:AMZN). If you want to read further, then please read this speech on patterned irrationality. It is closely based on Robert Cialdini's book Influence. I recommend this one along with its successors, Yes! And Pre-Suasion (which I am currently reading on my new Kindle). The earliest quote on my quotes page is by Charlie Munger,
It's not given to human beings to have such talent that they can just know everything about everything all the time. But it is given to human beings who work hard at it - who look and sift the world for a misplaced bet - that they can occasionally find one.
I have largely based my first four decades around ideas gleaned from Munger and named our value investing forum, Sifting the World, based on the above quote. He is further quoted here, here, here, here, here, here, here, and here (more than anyone else).
Snapchat
Goldman (NYSE:GS) and Morgan Stanley (NYSE:MS) are IPOing Snapchat (Private:CHAT) with junior billing to JPMorgan (NYSE:JPM), Deutsche (NYSE:DB), Credit Suisse (NYSE:CS), Barclays (NYSE:BCS), and Allen & Co. This will be the largest social media IPO since Twitter (NYSE:TWTR).
eBay
eBay (NASDAQ:EBAY) is selling their majority stake in MercadoLibre. They are working with Morgan Stanley and JPMorgan on the offering.
tronc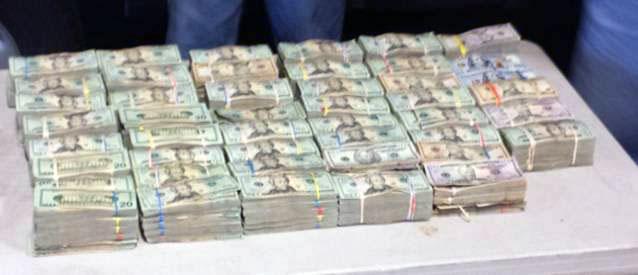 tronc Chairman Michael Ferro slipped his own investment firm $400,000 of tronc's (NASDAQ:TRNC) money to lease a Bombardier jet in a move that could hurt tronc's good name.
G&K
G&K (NASDAQ:GK) and Cintas (NASDAQ:CTAS) received a supplementary information request from the CCB about their deal.
SunEdison Semi
The definitive proxy has been filed for the acquisition of SunEdison Semi (NASDAQ:SEMI). The $0.47 arb spread offers an 18% IRR if the deal closes by yearend.
Intersil
The preliminary proxy has been filed for the acquisition of Intersil (NASDAQ:ISIL).
Westar
Great Plains (NYSE:GXP) reached a deal with the Missouri Public Service Commission staff over the acquisition of Westar (NYSE:WR). The agreement requires the company to keep its capital structure and credit ratings separate from Westar's. It also prevents Great Plains from seeking an increase in capital costs or in retail rates as a result of the deal. The $3.74 arb spread offers a 10% IRR if the deal closes by June. More to come in future editions of M&A Daily…
Elsewhere on Seeking Alpha
Beyond Seeking Alpha
Sifting the World
Disclosure: I am/we are long BRK.A, BRK.B, TRNC, WR.
I wrote this article myself, and it expresses my own opinions. I am not receiving compensation for it (other than from Seeking Alpha). I have no business relationship with any company whose stock is mentioned in this article.
Additional disclosure: Chris DeMuth Jr and Andrew Walker are portfolio managers at Rangeley Capital. We invest with a margin of safety by buying securities at discounts to their intrinsic value and unlocking that value through corporate events. To maximize returns for our investors, we reserve the right to make investment decisions regarding any security without notification except where notification is required by law. This post may contain affiliate links, consistent with the disclosure in such links. We manage diversified portfolios with a multi-year time horizon. Positions disclosed in articles may vary in sizing, hedges, and place within the capital structure. Disclosed ideas are related to a specific price, value, and time. If any of these attributes change, then the position might change (and probably will).