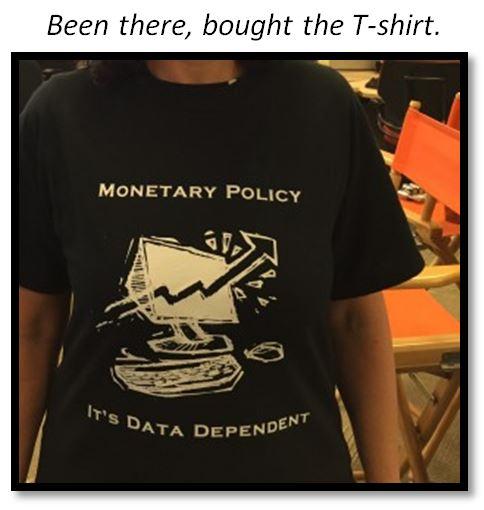 (Source: Reuters)
The uptick in Eurozone inflation over the summer may prompt the Hawks within the ECB to call for an end to monetary policy expansion. Anxious to signal that the current pause is only for reflection on the current phase, which ends in early 2017, Governing Council member Ignazio Visco clarified his own position. Whilst welcome, the recent inflation uptick is no reason for complacence in his view. Indeed, he would be happy to let inflation overshoot the ECB's target for some time before ending the QE process. He therefore left the door open for further easing; and also for it not to be closed prematurely by early tightening. There is however a growing consensus in the markets, that the ECB will end its QE program in March 2017 and then begin to taper. This consensus is based upon alleged remarks from ECB insiders who are familiar with the situation.
One should be looking at the Northern European members of the ECB Governing Council, as potential sources of the tapering leaks, based on their innate resistance to the further attempts at expansion of monetary policy associated with the bending of the ECB's strict limits on sovereign debt buying quantities. In the last report this pushback from Northern Europe was noted. It would seem that this contingent has adopted a new tactic, of championing the banking system, in order to support its resistance to expanding QE. Since negative interest rates weaken the banking system, this group of ECB members has aligned interest with the banks.
Governing Council member Klaas Knot recently warned that the ECB must consider the impact of negative rates on the banking system in the future. The Dutch government has recently released a swift disclaimer, which looked very incriminating and drew attention to the potential Dutch leakage sources. Responding to a motion tabled by Christian Democrat MP Pieter Omtzigt, Finance Minister Dijsselbloem was forced to make this disclaimer, that low interest rates were "patently not the ECB's fault" and argued that they had been falling gradually in Western economies for the last 20 years. Low interest rates may not be the ECB's fault, but negative interest rates are however. It should be noted that Dijsselbloem was talking from the perspective of upholding ECB independence, rather than out of any innate agreement with ECB policy itself.
ECB Governing Council member Vitor Constancio swiftly denied the tapering rumors; suggesting that there will be no tightening of policy until the inflation target is hit. He also sees inflation swiftly accelerating however, which lends support to the tapering rumor. Governing Council member Erkki Liikanen tried to get the discussion back on point and off tapering, by reiterating the context in which the debate is occurring. In his words: "In order to support the economy and bring inflation back to its target, (the) monetary policy stance has been accommodative" and "this is the backdrop against which the current low interest rates and the use of unconventional monetary policy measures are necessary." This context was then deepened with the release of minutes of the September 8th ECB meeting. This release showed that the Governing Council intends to let the current phase of QE run its course into March 2017 and whilst concurrently evaluating its outcome before deciding what to do next. There was no discussion of a taper per se, however Benoit Coeure is on record for lamenting that the problem of finding eligible collateral is frustrating the QE process. Coeure's comments could however be a prompt, in order to get the capital key restriction on bond purchases lifted.
The big takeaway from the minutes is the point that the Governing Council will back Draghi to ease further if the data suggest this course of action. Following up on the prompt in the release of the minutes, Mario Draghi then told his audience at the recent IMF summit that he will ease again if second round disinflationary pressures manifest themselves. Addressing the sources of the taper leak, he stated that interest rates will not go up until the ECB's inflation target has been reached.
Draghi's position was reiterated and then embellished upon by Governing Council member Vitas Vasiliauskas. According to Vasiliauskas even though inflation is on track to hit target, "It is very important not to speak about exit". Evidently the exit is some way off because he also said that: "…of course, if we'll be in line with our task, and we'll see the sun at the horizon, then the rational and logical exit would be just slow, slow, slow tapering." He also opined the global risks, especially from Brexit, tempering the ECB's enthusiasm for tightening. His direct reference to the word tapering was to qualify exactly what it means. What it means is that even when the inflation target is hit, some time out there circa 2018/19, the ECB won't suddenly take away the easing; it will simply gradually remove it rather like the Fed is currently supposed to be doing. The ECB is therefore trying to appear as being data dependent as opposed to ready to taper. This was confirmed specifically in words by Governing Council member Ignazio Visco. Data dependency could be viewed as inactivity by some, based on the inflation data in particular.
Draghi put this data dependency into its full context at the recent IMF meeting. He does not see inflation hitting his targets until late-2018/early-2019, which effectively rules out any serious consideration of a taper until then. Draghi was however careful not to present this missing of his inflation target as a failure of his policies to date. For him, it will be mission accomplished in 2018/19 rather than mission failed in 2016/17. The distinction is critically important. Readers may remember that BOJ Governor Kuroda tried the same tactic for what has ultimately been classified as failure to hit his own inflation target.
Deflecting the blame, Draghi framed the weak global economic backdrop as the culprit for his failure to hit his inflation target; and then embraced the great excuse provided by the Brexit as another external factor that his thwarting his efforts. Indeed, his discussion of these external forces is increasingly looking like it will be used as a convenient trigger, should more monetary policy stimulus be needed in the future. His specific comments on Brexit had an ominous tone, that was amplified by the comments of President Hollande and Chancellor Merkel; who are now both leaning towards a hard Brexit with no single market access for Britain in order to appease their populist voters in the run up to their respective elections.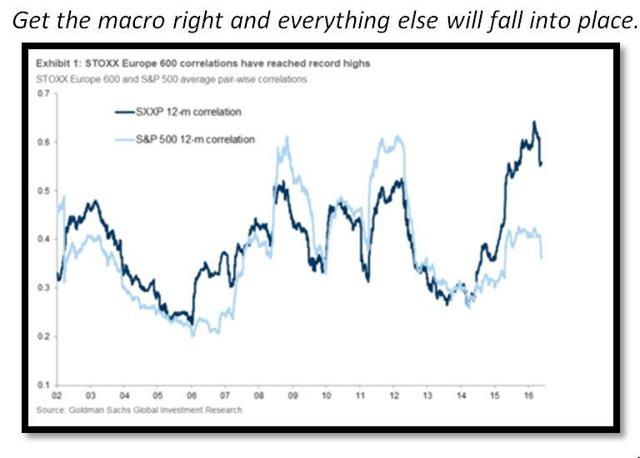 Click to enlarge
(Source: Bloomberg)
Mr Market is ignoring Eurozone micro-fundamentals and focusing on the macro-fundamentals as the confluence of Brexit, US elections, Eurozone elections and the Fed's tapering crowd out other valuation methods. Against this backdrop, Eurozone bank consolidation continues to progress.
The last report developed the theme of impending bank consolidation within the Eurozone. Mario Draghi was observed to give the process a significant nudge, when he confronted his German critics with the opinion that their banking sector is suffering because of its outmoded business model rather than because of his policies. Draghi's nudge was recently reinforced by ECB Governing Council member Yves Mersch, when he opined that one "has to ask if a bank that cannot weather headwinds over a few years still has a sufficiently robust business model to stay in the market."
Mr Mersch's rhetorical question is just about to get answered.
Disclosure: I/we have no positions in any stocks mentioned, and no plans to initiate any positions within the next 72 hours.
I wrote this article myself, and it expresses my own opinions. I am not receiving compensation for it (other than from Seeking Alpha). I have no business relationship with any company whose stock is mentioned in this article.