The world's third biggest aluminum producer, Alcoa Inc (NYSE:AA) stock got hammered after the company released its disappointing earnings report. The company failed to meet analysts' consensus revenue and earnings estimates. Moreover, the results have also raised concerns regarding its future growth prospects, just weeks before the metals company splits into Alcoa Corporation and Arconic.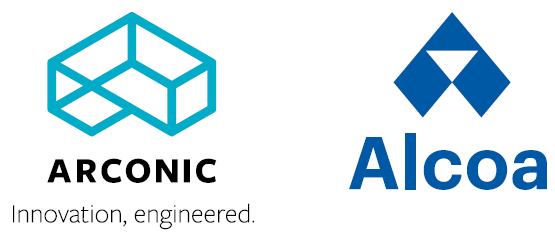 Alcoa plans to dividend into two companies by November 1. The first company, Arconic, will become the new parent and focus on the old Alcoa's higher-growth and more lucrative manufacturing business in which the company supplies engineered products to a number of end markets, particularly the automotive and aerospace industries. The second company, Alcoa Corp., will be 20% owned by Arconic and will continue to focus on its traditional mining, smelting and refining business. Arconic will trade on the New York Stock Exchange under the ticker "ARNC" while the new Alcoa, which will continue to trade under "AA."
Disappointing performance
In the third quarter, Alcoa's net profit climbed from $44 million a year earlier to $166 million, or $0.33 per share. Excluding the impact of one-off items, the company earned $0.32 per share, up from $0.21 per share a year earlier. The company benefited from its cost cutting efforts which offset the negative impact of weak commodity prices and plant closures and curtailments. Revenues clocked in at $5.2 billion, down from $5.6 billion in Q3-2015. That missed analyst' estimates of a profit of $0.35 per share from revenues of $5.3 billion.
In the latest quarter, Alcoa Corp.'s (upstream segments) revenues were $2.3 billion, about the same as the corresponding period last year, thanks to persistent weakness in prices and reduced operations. The company's primary metals business reported realized average realized price of $1,874 per metric ton of aluminum, down 1.4% from a year earlier. The units which form Arconic (GRP, TCS, EPS segments) reported 1% year-over-year drop in revenues to $3.4 billion, thanks to changes in delivery schedules in the aerospace industry, weakness in North America commercial transportation market and pricing pressures.
That was unexpected and may have disappointed some investors. The Arconic business, its revenue and earnings growth, has been the biggest bright spot for Alcoa over the last several quarters. In fact, the strong growth of the Arconic segments as compared to the sluggish performance of the company's legacy aluminum business is one the main reasons why Alcoa has planned to split its operations. But Arconic hasn't performed as well as everyone hoped. Continued weakness at jet engine parts maker Firth Rixson, which Alcoa acquired in for $2.85 billion in 2014, has also not helped.
On top of this, its future outlook is also looking murky due in large part to weaker-than-expected demand from the aerospace and automotive sectors. In aerospace, Alcoa estimated that aircraft deliveries might climb by 0% to 3% in 2016. But so far, year-to-date growth has been flat, which is why Alcoa now believes that growth will likely come near the bottom-end of its guidance.
Consequently, Alcoa has reduced revenue targets for the three Arconic units this year. For Engineered Products and Solutions segment, Alcoa now expects to earn revenues of up to $5.8 billion, down from its previous estimate of up to $6.1 billion. Similarly, for Global Rolled Products and Transportation and Construction Solutions segments, the company has lowered revenue guidance by roughly 4% and 17% respectively at the mid-point.
Controlling what it can
The reduction in Arconic's future growth expectation, just weeks before its separation, will likely have a negative impact on the business's valuation when it begins to trade in the near future. But investors should take respite in the fact that the above-mentioned poor performance, as well as the concerns regarding the future growth, were driven largely by the macro environment, which is out of Alcoa's control. Factors such as soft commodity prices and the weakness in aerospace market driven by delays in production of fuel-efficient jet engines have hurt Alcoa. But the company has done a decent job of controlling what it can control.
Alcoa has been moving downward on the alumina and aluminum cost curve and is now well positioned to benefit from price recovery. Its Arconic segments are on track to deliver $650 million of productivity savings this year while the Alcoa Corp. segments have already surpassed the $550 million target by delivering $569 million of productivity savings on a year-to-date basis.
Alcoa's cost discipline is also reflected in its cash flows. The company generated $306 million of cash flow from operations in the third quarter, which covered capital expenditure of $275 million, leading to free cash flow of $31 million. These free cash flows could come in handy when Alcoa begins to pay off its $$7.19 billion of net debt (note that most of Alcoa's debt will go to Arconic after the split).
Big picture
Besides, it is also important to note that although Arconic is facing near term headwinds, its long term growth prospects haven't dramatically changed. That's because the fundamentals of a number of key markets remain strong. Manufacturers, for instance, are delaying jet engines production, but that isn't due to weak demand. Moreover, the fundamentals of the global airline industry remain strong, with all-time high level of profits ($39Bn est. for 2016) and growing travel demand. Similarly, the "aluminization" in the auto industry will also fuel strong demand.
On top of this, the global aluminum market is also showing signs of life. The aluminum price (CMAL3) recently hit two month high. Although prices have fallen recently, the markets' fundamentals are improving, with 5% expected increase in aluminum demand which is outpacing 3% increase in supplies. In fact, Alcoa is predicting a global supply deficit of 615,000 metric tons in 2016.If the commodity's prices continue moving higher on the back of increase in demand and supply deficit, then Alcoa's traditional aluminum business will also turnaround soon.
Conclusion
The current quarterly results were disappointing, but they were driven largely by factors that Alcoa can't control. The company has done a decent job of improving its cost profile and generated free cash flows. Although it is facing near-term headwinds, its long term outlook continues to look positive. I believe investors should continue to hold Alcoa stock.
Note from author: Thank you for reading. If you like this article, then please follow me by clicking the " Follow" link at the top of this page.
Disclosure: I/we have no positions in any stocks mentioned, and no plans to initiate any positions within the next 72 hours.
I wrote this article myself, and it expresses my own opinions. I am not receiving compensation for it (other than from Seeking Alpha). I have no business relationship with any company whose stock is mentioned in this article.