As part of the annual order and delivery battle between Boeing (NYSE:BA) and Airbus (OTCPK:EADSF/OTCPK:EADSY) I provide a monthly overview and analysis. The August report can be read here. In this article, I will have a look at the orders and deliveries in September.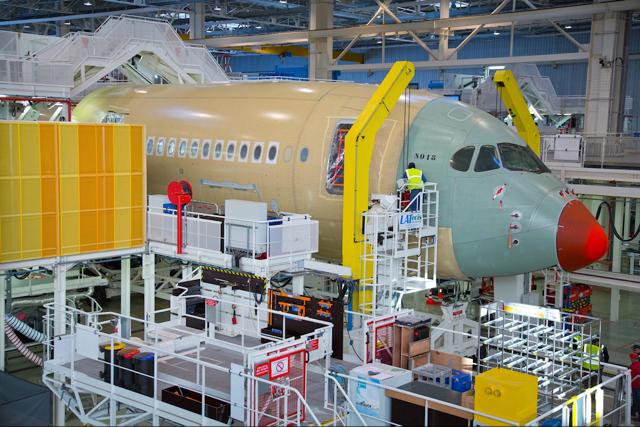 Click to enlarge
Orders

Click to enlarge
Figure 1: Airbus orders (up until) September 2016 (Source: AeroAnalysis)
In August, Airbus booked 144 orders, with 0 orders for its wide-body product and 144 orders for its narrow-body aircraft. In September, Airbus booked 49 orders, a steep decline in month-over-month order inflow.
At list prices, the orders are valued at $6.9B, but after discounts, the orders have a market value of $2.9B:
Jetstar Pacific finalized a purchase agreement for 10 Airbus A320ceo aircraft. The deal had previously been announced during this year's Farnborough Airshow.
VietJet ordered 10 A321ceo and 10 A321ceo airframes.
An undisclosed customer ordered eight Airbus A320neo airframes and three Airbus A330-300s.
A defense customer ordered eight Airbus A330-200 airframes.
Compared to September 2015, order inflow decreased by approximately 70 units. This is caused by a mega-order for 110 airframes that Wizz Air placed with Airbus last year. During the first nine months of 2016, Airbus received 566 orders versus 875 orders in the first nine months of 2015, a 35% decline.
Important to note is the spike in cancellations in September. Airbus received 107 cancellations in a single month, which is quite massive. The cancellation is caused by unfilled orders from Kingfisher Airlines being removed from the books. Looking at the net orders for the month, Airbus even ends up in negative territory.
Deliveries

Click to enlarge
Figure 2: Airbus deliveries (up until) September 2016 (Source: AeroAnalysis.net)
Whereas Boeing guided lower, Airbus expects to be able to increase production year over year and has set a target of delivering more than 650 aircraft. To meet its delivery target, Airbus will have to deliver 62 aircraft monthly.
With 62 deliveries, Airbus deliveries remained stable month over month:
Deliveries for the A320 were higher than the average expected figure.
Airbus delivered only three Airbus A330-300s. Emirates took delivery of one Airbus A380 in September.
The European jet maker delivered five A350 airframes to five customers.
Airbus A350 deliveries continue to fall behind of expectations, but I see some stabilizing around at least five-six deliveries per month.
Airbus delivered 3.5% more aircraft in the first nine months of 2016 compared to 2015. Airbus has been experiencing some delivery delays, but those seem to be slowly fading allowing the jet maker to increase output.
Book-to-bill ratio
Last year, Airbus had a book-to-bill ratio in excess of 1.5. Also, in 2016, the jet maker expects to be able to book more than one order for each airframe it delivers. In September, the book-to-bill ratio was 0.8. Year to date, the book-to-bill ratio, including cancellations, is 0.82. Reaching a net book-to-bill ratio higher than 1 will be a challenge, especially if cancellations keep increasing.
Customer spotlight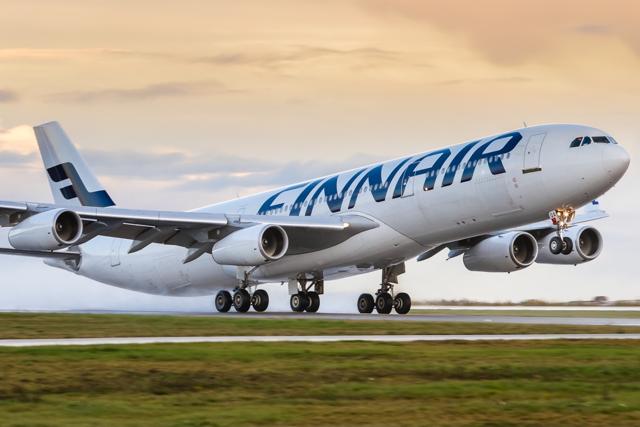 Click to enlarge
In this month's customer spotlight, we have Finnair. The airline commenced operations in 1924. The airline currently serves a total of 108 destinations with a fleet of 72 aircraft. The airline operates flights from Finland to destinations in Europe, Asia and the North America.
Finnair has a fleet that mainly consists of Airbus aircraft; the airline does not operate a single Boeing aircraft and has no unfilled orders with Boeing. The airline is one of the early adopters of the Airbus A350 of which it has seven in its fleet and another 12 on order to replace the aging Airbus A340s.
Conclusion
Airbus expects its order book to grow in 2016 and is currently at a book-to-bill of 1.2. After cancellations and deliveries, the jet maker saw its order book decrease by 102 units. In September, Airbus canceled all 89 orders from defunct Kingfisher Airlines… Something that should have happened a long time ago. Good news is that Airbus seems to be leaving supply chain issues behind.
Airbus should be able to easily reach a book-to-bill ratio of at least 1, but just like Boeing, the jet maker is having problems selling wide-body aircraft.
If you would like to receive updates for my upcoming articles, please click the "Follow" text at the top of this page next to my profile.
Disclosure: I am/we are long BA.
I wrote this article myself, and it expresses my own opinions. I am not receiving compensation for it (other than from Seeking Alpha). I have no business relationship with any company whose stock is mentioned in this article.
Editor's Note: This article discusses one or more securities that do not trade on a major U.S. exchange. Please be aware of the risks associated with these stocks.