ZTO Express (NYSE:ZTO), the Chinese courier service company having filed a $1.5 billion (10.1 billion yuan) IPO application, is valued at over $10 billion on its high business growth and an extraordinarily high profit ratio of 21%. This ratio was more than double those of its peers and of its own in 2014, according to Chinese press.
ZTO's IPO, if successful, will raise capital top of the 10 billion yuan mark, a new record for China's courier service sector.
SF Express, the Chinese courier service company with most revenue, raised 8 billion yuan; YTO Express raised 2.3 billion yuan; STO Express raised 4.8 billion yuan. Yunda Express, another top-5 courier service company in China also raised 1.8 billion yuan, according to Sina.com. All of them raced to get into China's capital market via back-door listings during the past 10 months.
Major Chinese courier service companies scrambled to capital market because they face slumping profit margin and increased competition. They are particularly concerned that their major clients-mainly large ecommerce companies--set up their own logistics and delivery networks. The courier companies hope to use new capital to invest in cargo planes and transiting centers to fight off new competitors.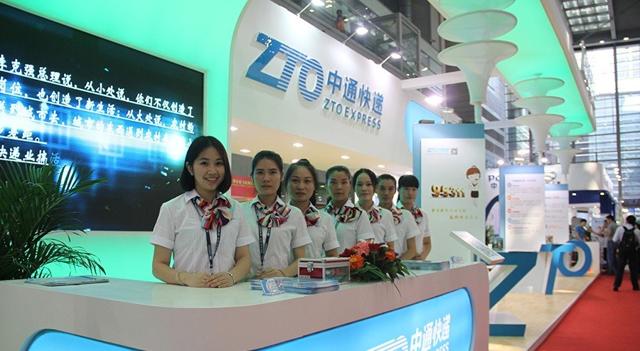 Click to enlarge
Analysts and investors question how ZTO managed to get so high profits upon so low revenues. The company was unable to reveal more details as it is now in the quiet period of its IPO process. Source: China.com.cn
Investors and Chinese industrial sources are surprised to find ZTO reported an extraordinarily high profit margin in 2015. It had revenue of 6.086 billion yuan with a net profit of 1.332 billion yuan-a profit ratio of nearly 22%. This ratio is extremely high in three aspects.
ZTO Profit Ratio More Than Double Those of Chinese And US Peers
First, it was much too high compared with its Chinese peers. According to Chinese news website Sohu.com, the profit margin reported by the other four top Chinese couriers ranged only between 3.42%-10.55%. As ZTO is applying for an US IPO, a profit ratio comparison with US peers is also relevant. The ratios for Federal Express (NYSE:FDX) and UPS (NYSE:UPS) were 3.61 and 8.34 (See Table 1).
Secondly, ZTO's profit margin doubled in just one year. According to Chinese website Sina.com.cn, ZTO reported revenue of 3.9 billion yuan in 2014, with profit of 403 million yuan-a profit ratio of 10.3%.
Table 1: Top 5 Chinese Couriers 2015 Performance

Courier

Orders Handled

(Billion)

Revenue

(Billion Yuan)

Profit

(Billion Yuan)

Profit Ratio

(%)

STO

2.6

7.711

0.574

7.44

YTO

3.0

12.096

0.717

5.92

SF

1.7

47.31

1.62

3.42

Yunda

NA

5.053

0.533

10.55

ZTO

2.95 (2015)

6.086

1.332

21.89

5.222 (2016 Projected)

10.773

2.358

21.89

Top 2 US Couriers 2015 Performance

Courier

Orders Handled

(Billion)

Revenue

(B$)

Profit

(B$)

Profit Ratio

(%)

Fedex

NA

50.37

1.82

3.61

UPS

NA

58.05

4.84

8.34

Sources: Sohu.com; Sina.com
Thirdly, ZTO's jump in profitability contradicts with the industrial trend of declining profit margin. According to the State Post Bureau data quoted by 163.com, China's courier service, benefited from the booming ecommerce market, saw the number of parcels it handled jumped from 3.67 billion in 2011 to 20.67 billion in 2015, an annual rise of more than 50%.
Yet, the booming ecommerce industry also means courier companies are too dependent on a handful of giant clients like Alibaba (NYSE:BABA), JD.com (NASDAQ:JD) and Suning-China's largest appliance retailer. These giants, in a bid to improve margins, are building their own distribution networks and used their big-client status to press for ever lower service fees.
ZTO Profit Ratio Doubles Despite Industrial Trend of Declining Gross Profit Margin
As a result, China's average parcel shipment price dropped from 20.7 yuan per parcel in 2011 to 13.4 yuan in 2015, a drop of 35.2% in four years. As a result, the gross profit margin of Chinese courier industry deteriorated from around 30% in 2007 to between 5%-10% now, according to Chinese investment bank CICC. In this regard, ZTO's 21.89 % net profit ratio was way too high, while its peers' 3.42%-10.55% seem to be more reasonable.
Another important courier service yardstick-the number of orders handled-also puzzles analysts. ZTO last year handled 2.95 billion orders but only had revenue of 6.1 billion yuan, even less than the 7.2 billion yuan STO received from handling 2.6 billion orders.
ZTO Is Valued At $10.51 Billion On 77% Projected Rise In Business
ZTO have no doubt enjoyed vigorous growth. The number of orders it handled jumped from 1.07 billion orders in 2013 to 1.82 billion in 2014. In 2015, it handled 2.95 billion, an annual rise of 62%.
In the first six months this year, the number of orders it handled jumped to 1.913 billion, representing revenue of 4.2 billion yuan and net profit of 767 million yuan, resulting in a comfortable net profit ratio of 18%.
In July and August, the company already handled 697.9 million orders. That means just in the first eight months this year, ZTO already handled 2.611 billion orders. As the last four months are the most important months for ecommerce in China (Nov. 11 Ecommerce Festival and Pre-New Year buying spree etc), ZTO is possible to handle at least the same amount of orders as in the first eight months. ZTO is thus projected to handle 5.222 billion orders in 2016, an annual jump of 77%.
By assuming ZTO again gets 2.603 yuan revenue from each order this year, its projected 2016 revenue will be 13.58 billion yuan. With the first-half year net profit ratio at 18%, ZTO is highly possible to repeat a full-year ratio of 21.89%. Hence, the 2016 profit is projected to be 2.358 billion yuan.
Table 2: Top 5 Chinese Couriers Evaluation (End 2015)

Courier

P/E

Evaluation (Billion Yuan)

STO

29.44

16.9

YTO

24.41

17.5

SF

26.73

43.3

Yunda

33.77

18.0

ZTO (2016 Projection)

30

70.74 (10/2016)

Top 2 US Couriers Market Capitalization

Courier

P/E

Market Cap (B$)

Fedex

26.12

45.98

UPS

19.58

95.53
Among ZTO's four Chinese peers, Yunda had the highest P/E ratio of 33.77 for 2015 but it was an exception, as it has a high proportion of shipment business from offline clients. It is more appropriate to compare with STO who has a similar business model as ZTO. As ZTO's high profit ratio was questionable, I project its P/E ratio at only 30, just a shade higher than STO's 29.44. Hence, ZTO's 2016 valuation is projected to be 70.74 billion yuan ($10.51 billion). If US investors have higher emphasis on profit margin of a listed company, ZTO may worth as high as 90.8 billion yuan as evaluated by Changjiang Securities.
Conclusion: Wait To Use Same Yardstick To Measure ZTO And Peers
With a target of raising $1.5 billion, ZTO is engaging the largest IPO in US by a Chinese company since JD.com raised about $2 billion two years ago. It is also the first Chinese courier service provider to list on a US stock market.
Chinese companies listed on Chinese stock exchanges normally have higher valuation than their peers listed on US stock exchanges. But with its exceptionally high profit ratio (which gives investors an impression of good management), ZTO is expected to get a high valuation. According to my estimation, ZTO is valued above $10 billion.
Chinese analysts are puzzled by ZTO's suddenly and extraordinarily high profit ratio. They did agree that ZTO's operation efficiency and cost management are better than its peers, resulting in a higher profit ratio.
But with ZTO's profit ratio so high above its peers, analysts suspected the company might have exercised some legal financial reporting options to further boost profit ratio. According to its prospectus, ZTO now has recruited 7,700 delivery companies, of which 3,541 are exclusively recruited while the other 3,000 are independent operators. Sina.com suggested that ZTO might not count the latter's revenue. That would result in much lower revenue and hence much higher profit ratio.
ZTO has responded to Chinese media that it could not give more IPO details as it is now in the quiet (waiting) period of the IPO process. It has to wait until the SEC declares ZTO's registration statement effective before giving investors a better idea of what yardstick to measures its revenues.
Disclosure: I am/we are long JD.
I wrote this article myself, and it expresses my own opinions. I am not receiving compensation for it (other than from Seeking Alpha). I have no business relationship with any company whose stock is mentioned in this article.