Quick Take
BlackLine (Pending:BL) intends to raise $120 million in its IPO, selling 8.6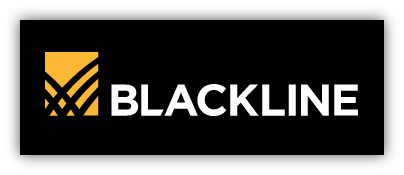 million shares at a midpoint price of $14 per share. The company proposes to value itself at $690 million post-IPO. Given impressive revenue and gross margin growth, Europe expansion plans and overall market growth prospects, my opinion for the IPO is a CAUTIOUS BUY.

---
Company Recap
BlackLine is a SaaS (Software as a Service) provider of application tools that help companies with their quarterly financial reporting requirements. I previously analyzed the company's initial IPO filing before it made its proposed pricing terms public:
BlackLine IPO Is Promising for Financial Corporate Reporting
The company operates in the Financial Corporate Performance Management market, selling accounting and reporting software that it refers to as "continuous accounting". This software promises to reduce the high workloads at quarter-end associated with accounting reconciliation and closing, while providing real-time reporting to organization stakeholders throughout each reporting period. The system is composed of nine different modules, from which customers may pick and choose.
BlackLine is primarily private equity owned and effectively controlled by Silver Lake Sumeru, who will be the firm's largest shareholder post-IPO at 38.5% ownership.
The company's competitors include publicly held firms such as IBM (NYSE:IBM), SAP (NYSE:SAP), Oracle (NASDAQ:ORCL) and Workiva (NYSE:WK) and privately held firms including Infor, SAS, Host Analytics, Longview Solutions, Tagetik, Trintech and Hubble.
IPO Terms, Valuation and Commentary
BlackLine is offering to sell 8.6 million shares (17% of post-IPO float) of its common stock at a midpoint price of $14 per share, for gross proceeds of approximately $120 million, subject to over-allotment options provided to the underwriters.
The company intends to use a portion of the proceeds to pay down an undetermined amount of its credit facility, which as of June 30, 2016, amounted to $35.7 million and which was subsequently increased by $30 million in August 2016 in order to finance the acquisition of Runbook. The remainder of the proceeds will be used for general corporate purposes.
BlackLine is proposing to value itself at $690 million, which, at its current 2016 revenue run rate, is a Price/Sales multiple of 6.2x. The company's proposed 6.2x pricing multiple on 48% YoY revenue growth compares reasonably to publicly held partial competitor Workiva, which has a 4.55x Price/Sales multiple on 27% revenue growth.
Additionally, BlackLine's gross margins are high and growing, at 75% in H1 2016. Cash flow from operations has historically been positive, although CFFO turned negative in H1 2016.
While BlackLine intends to expand into Europe to take advantage of the growing market for integrated Corporate Performance Management solutions, it will need to show it can drive toward profitability as a public company.
Accordingly, I rate the IPO a CAUTIOUS BUY at the proposed midpoint price of $14 per share.
---
I write about IPOs and tech 'unicorns'. If you want to receive future articles automatically, click the +Follow link next to my name at the top of this article.
Disclosure: I/we have no positions in any stocks mentioned, and no plans to initiate any positions within the next 72 hours.
I wrote this article myself, and it expresses my own opinions. I am not receiving compensation for it (other than from Seeking Alpha). I have no business relationship with any company whose stock is mentioned in this article.