Public Service Enterprise Group (NYSE:PEG) is a holding company that is engaged in the provision of electric and gas services. PEG currently has a TTM dividend yield of 3.96% and a forward dividend yield of 4.01%. PEG has paid dividends every year since 1907.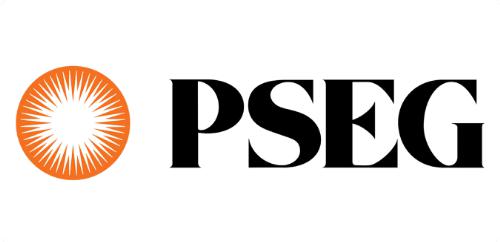 The Closing of the Coal Plants
Earlier this month the company announced that it will be closing two coal plants in New Jersey. The company has stated that "In the third quarter of 2016, PSEG and PSEG Power expect to recognize one-time charges in Energy Costs and Operation and Maintenance expense ranging from an estimated $40 million to $70 million and $35 million to $77 million, respectively, related to the cost of shutting down these units."
The company also expects that in addition to these one-off charges, there will be ongoing annual incremental non-cash charges to earnings in the amounts of $560 million to $580 million in 2016 and $940 million to $960 million in 2017 due to the shortening of the expected economic useful lives of the Hudson and Mercer plants.
These costs are therefore likely to have a negative impact on earnings in the short term but should benefit the company in the longer term given that these plants were not used frequently. Management's commitment to retire assets that are no longer economically viable bodes well for long-term investors and allows the company to focus on expansion in more profitable areas.
Investors have also expressed concerns over aging infrastructure, Investors are likely to get more clarity on these issues, including the closing of the two coal plants, when the company releases third quarter results later this month.
Valuation
The stock has declined over the past few months as investors have increasingly become concerned with rising rates. While I do believe that rates are likely to rise gradually, I do not see rates rising substantially in the near term. The Federal Reserve is unlikely to raise rates significantly if the economic environment is not supportive thereof, I agree with Mr. Leach that many of the gauges of the US economy are soft and getting softer and that the Fed is unlikely to raise rates in a soft environment.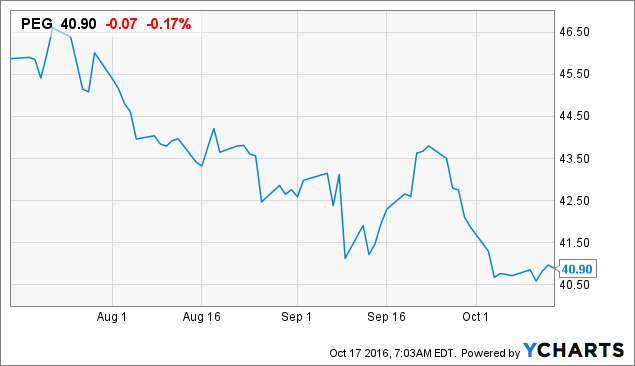 PEG data by YCharts
If the rate increase doesn't materialize, more investors will buy into stocks such as PEG that offer good dividend yields, and drive up the share price.
PEG is currently trading at a TTM p/e ratio of 14.77, which is above its five-year average TTM p/e ratio of 13.27. Its TTM p/e ratio is, however, below that of its industry group, which has an average TTM p/e ratio of 23.2.
PEG is currently trading at 1.544 times book value, which is slightly below its five-year average price to book value of 1.586. Its price-to-book value is also slightly below that of its industry group's average of 1.8 times book value.
PEG's three-year average revenue growth of 2.1% also exceeded that of its industry group, which showcased a three-year average revenue growth of -1.7%. The company's three-year average net income growth of 9.6% was, however, lower than its industry groups average net income growth of 11.5%.
PEG has a TTM payout ratio of 57.7%, which is also below that of its industry group, who has an average payout ratio slightly above 62%. This indicates that the company has the ability to increase dividends and that its current dividend yield is probably sustainable.
Conclusion
PEG offers good value relative to its industry group and is likely to maintain its dividend yield. Investors may, however, remain concerned about rising rates in the near term. The possibility of rising rates is unlikely to deter long-term holders of the stock and the decline in the share price may present a buying opportunity.
Thank you for taking the time to read this article.
Disclosure: I/we have no positions in any stocks mentioned, and no plans to initiate any positions within the next 72 hours.
I wrote this article myself, and it expresses my own opinions. I am not receiving compensation for it (other than from Seeking Alpha). I have no business relationship with any company whose stock is mentioned in this article.