I was astounded to read this week that just one in five Millennials have eaten a Big Mac. You can see this trend below - Millennials are flocking to more expensive, but better-quality burgers, the type that Shake Shack (NYSE:SHAK) sells. McDonald's focus on speed (nearly 70% of sales in the US are drive-thrus) makes it difficult to offer more natural, better-tasting burgers.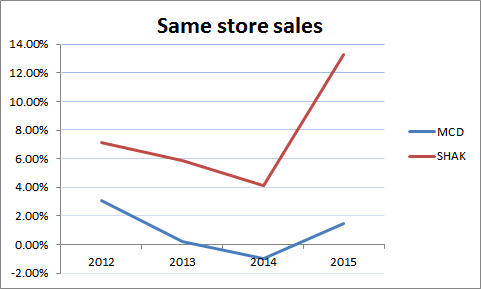 Big Mac disrupted from above
Disruption usually occurs from cheaper products, but in this case, it seems McDonald's is being disrupted from above. Customers are focusing on quality rather than speed. McDonald's is fast, while Shake Shack is slow. Long lines mean long order times, but it is better quality. Shack's focus on 100% all-natural angus beer (beef), no hormones and antibiotics, wine and even snacks for dogs makes it the brand for Millennials. McDonald's image is that of a soft drink and Big Mac.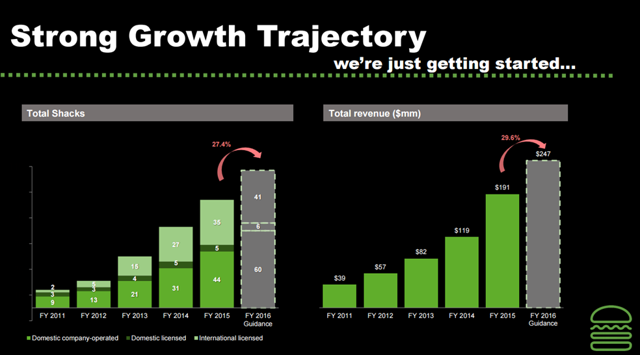 Shake Shack - The Millennial brand
McDonald's strength is in breakfast. The introduction of all-day breaky has been a success - there is a reason why the company has 36,500 stores globally. To put this in context, Shake Shack has only 50 stores in the US and another 50 globally, with plans for 450 restaurants domestically. Only a handful of Shack's restaurants offer breakfast. Shake Shack is a big brand in a small company. Disruption doesn't just occur in technology. McDonald's is the brand for Baby Boomers, Shake Shack is the relevant brand for Millennials.
Decisive has no position in any of the stocks mentioned. The material in this article is for informational purposes only and in no way constitutes a solicitation of business or investment advice. The material has been prepared without regard to any client's or other person's investment objectives. Before making an investment decision you should consider the assistance of a financial adviser and whether any investment or service is appropriate in light of your particular investment needs.