The Wall Street Journal published an article called The Dying Business of Picking Stocks. The main point being investors are giving up on stock picking or actively managed funds. In theory, investing passively is amazing and I've advocated it for a long time. It has got to a point where the mass migration from active towards passive is influencing stock prices which will ultimately result in low returns for passive investors.
What makes passive investing so attractive?
I believe one of the main attractions of passive investing is the psychological feeling you'll never do worse than your neighbour. Your relative performance is always in line with the market and it's nice to be one of the herd (herd mentality).
The other attraction is that active management is just pretty atrocious. Fees are admittedly high in an absolute sense but definitely compared to most passive choices. Worse, as I wrote in ETF Sheep keep going:
...about 20% of all global mutual fund assets is held by closet indexers according to (Cremers and others 2015). They put the cutoff for active share at 60%. The chart below (Petajisto 2013) paint an even worse picture although the data is a bit older:
In many cases with active management you are really getting passive management with higher fees. You could try to sift managers on active share but since it is a marketable stat, managers have started to game it as well.
In short: when active managers are compared to passive managers it's a really distorted comparison. It should be fairly easy to select a subset that shows vastly improved performance vs. the passive benchmark over those selected in most academic studies.
If you like it so much, why are you hating on passive investing?
There's something like too much of a good thing. The success of passive investing is destroying its viability. An ETF requires highly liquid building blocks. To be a success, an ETF should backtest well, meaning its constituents should show strong recent performance and low volatility. The result is that assets are flowing towards U.S. large cap stocks which improves their performance as prices get driven up and subsequently new ETF launches will include more of them because of their great recent performance.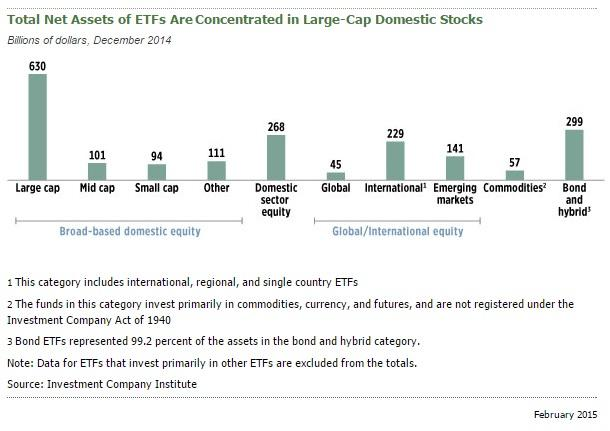 As a result, large caps are outperforming small caps and growth is outperforming value since the ETF boom.
Also read: longest period of growth stock dominance since WWII.
In addition, passive management isn't as passive as it is purported to be. The WSJ provided us with a perfect example of how this bubble is shaping up (I've altered the name of the person involved and his firm):
Mr. Convert recently converted the $7.5 million 401(k) plan he oversees as chief operating officer of Austin, Texas, law firm GoodLaw LLP from a lineup of mostly active funds to index funds.

"I was very much a believer in active management," he said. "I thought markets were inefficient to the point where active management made a difference."

A few years ago, he noticed that the roughly 40 active funds in the law firm's menu were recovering from the 2008-09 market meltdown more slowly than their benchmarks and the index funds that track them.

"That's when it dawned on me that we were not doing something right," he recalled.

In the spring of 2014, over lunch, Mr. Convert and the two other members of the retirement plan's executive committee decided on a change. By going with an all-index-fund lineup, the firm's employees would save an average of 1.59 percentage points in annual expenses.
The person overseeing a pension fund said he was a believer in active management, but a few years ago (2-3? So that's 2013 at best) noticed the active funds weren't doing so well.
Already in 2013 it wasn't a big secret active generally underperforms passive (Jensen 1968, Gruber 1996 and Wermers 2000). The 401K plan paid in excess of 1.59 percentage points for its active funds. I expect the 401K plan to have held a number of bonds in addition to stocks which means its expected rate of return should have been something like 6%. The risk free rate of return should have been something like 2% and, consequently, the plan paid out something like 40% of its expected excess return (above the risk free rate) in fees. That's expecting miracles from your managers.
What triggered Mr. Convert's interest in passive?
The underperformance of the actively managed funds from 2008-2009 vs. the passively managed funds around 2013-2014.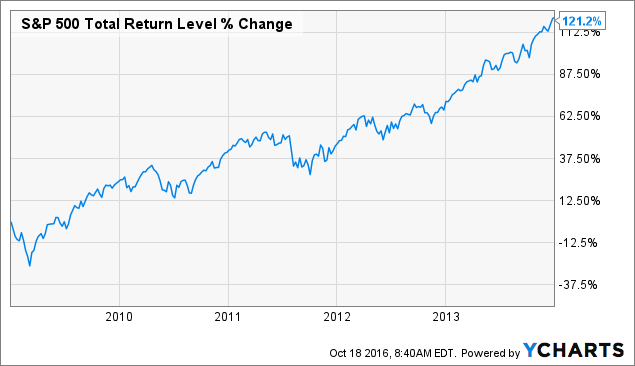 That's right smack dab after a impressive bull rally. That's exactly when index funds and ETFs tend to achieve their greatest outperformance. Fees work against active at all times, but they also allocate to cash at times, which is a huge drag in a rally but can help in bear markets. Not to mention the migration from passive to active got really serious after 2008. While actively managed funds struggled as investors pulled money away. This may have resulted in typical ETF stocks rising and typical active investor stocks falling, exacerbating a bubble in securities overweighted by passive funds.
In an interesting Barron's article, Jonathan Lewellen found that growth outperforms value:
The short answer is that value stocks seem to outperform growth stocks during periods when the federal funds rate is increasing, mostly because growth stocks do relatively poorly
Incidentally, active managers tend to hold more value stocks compared to the index. Mr. Convert and his colleagues figured they were just lowering fees on their asset base, but they unwittingly made an asset allocation decision.
They engaged in active management themselves without even realizing.
So in 2014 between bites of their BLT, Mr. Convert and two other members of the retirement committee decide to go with an all index fund line-up. By the way, props for saving 1.59% per annum because it is a humongous amount and may outweigh all my other counter arguments.
The returns that could have been, are rarely realized by investors. Dalbar concluded that over the last 20 years until 2015, the S&P 500 returned 8.2% per annum, but over the same time period, the average dollar invested in U.S. equity mutual funds returned 4.7%.
In 2022, Mr. Convert will have lunch. and after passive investing endured a dry spell, the committee will conclude a few star managers, who just attained stellar recent performance, could mitigate volatility in the portfolio. I'm calling it now.
If you like this article read: Zero Fee ETFs: You Get What You Pay For
Disclosure: I/we have no positions in any stocks mentioned, and no plans to initiate any positions within the next 72 hours.
I wrote this article myself, and it expresses my own opinions. I am not receiving compensation for it (other than from Seeking Alpha). I have no business relationship with any company whose stock is mentioned in this article.