In a prior article on Citigroup (NYSE:C), I was questioning whether Citi should in fact, dispose of its Mexican operations Banamex. While acknowledging the fact that Banamex is indeed a very attractive banking proposition, but perhaps not owned by the right firm - in my view, Citi is clearly a disadvantaged owner and it is very sensible option to dispose of this asset.
Citi's CEO, Mr. Corbat has a completely different perspective and made his views crystal clear numerous times - he values the growth opportunity and the overall attractiveness of the Mexican banking market and Banamex position in it. Mr. Corbat is adamant to retain Banamex, invest heavily in it to the tune of $1 billion expecting to grow it and targeting returns in excess of 20% RoTCE.
Mike Mayo, the well-known CLSA analyst, appears to be sitting on my side of the aisle when it comes to this topic and in the last 3 quarterly earnings calls - he has been doggedly challenging Mr. Corbat on the Mexican question. The crux of Mayo's argument is that a disposal of Banamex will give rise to a gain on an appreciated which is sheltered by Citi's Deferred Tax Assets (DTA) and the proceeds can be returned to shareholders under the CCAR process.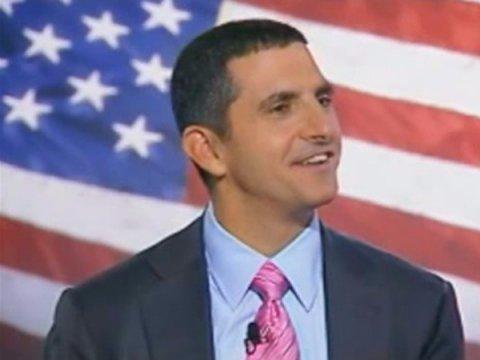 The latest exchange transpired in the 3rd quarter earnings call:
Mike Mayo

And then the second question relating to the trade-off between today and the future. I know you don't like having a 7.8% ROTCE or 9.2% as you show on slide 19. What about accelerating the realization of some of those disallowed DTAs by selling appreciated assets such as Mexico? I mean, one choice is to invest in Mexico. Another choice is to sell Mexico, get the gain, redeploy the proceeds and the buyback, get the certain benefit today as opposed to less certain benefit down the road.

Michael Corbat

I think you framed it well in terms of today versus the future, and we remain consistently constructive in terms of Mexico at the broad level as well as our franchise in Mexico. And in a world, certainly, for my opinion, that we're growth in topline growth is going to remain tough, positions like that are to be treated well. And so we look at the intermediate to longer term prospects of our earnings and capital generation capacity or capability in Mexico as being very accretive to our shareholders. And as you've seen, we've got plenty of opportunity through our earnings and through the other things we're doing DTA and other to generate significant amounts of capital and to continue to address the denominator problem that we have in terms of continuing to take share count out.
Mayo is not asking the right questions
As noted above, the CLSA's analyst thesis is based on disposing of an appreciated asset, sheltering gains with DTA and buying back stock at significant discount to tangible book value. A classic case of preferring a bird in the hand than waiting for two in the bush as highlighted by my colleague Jeff in his comment in a previous article.
Having said that, I believe there is potentially a much bigger benefit to play for and that the right question is not being asked.
The question analysts should really pose to Mr. Corbat is whether the sale of Banamex (coupled with possibly some other actions) would result in lower G-SIB bucket for Citi?
The fact is that it is a fair presumption that a larger proportion of the CCAR loan losses are attributable to Citi's Mexico operations (high loss rates even in unstressed environment). Given CCAR is the binding constraint and Mexico may amplify both G-SIB score and CCAR loan losses - it looks like an obvious choice to focus on and optimize. And yes a mini-break up of the firm is extremely accretive for shareholders.
The potential implications of that are profound - all else equal, a reduction in the G-SIB score is extremely meaningful for shareholders and allow me to explain why.
Let us do some of the math
Currently, Citi holds a Common Equity Tier 1 (CET1) of 12.6% and a RoTCE of 7.7% (9.2% excluding the DTA) - the market is rewarding it with a valuation of 0.78x tangible book value. If Citi could operate at a lower capital ratio, all else being equal, the reported RoTCE will immediately increase and valuation of the stock. As an example, if Citi were able to operate on 11.5% CET1, the reported RoTCE would increase to 8.5%.
On an equity base of 160 billion, the implied valuation uplift is north of 10 billion or so (aside from proceeds, DTA consumption and buyback/dividends, let alone the further simplification of the firm) .
On the flip side, the net income derived from Mexico is relatively small and in size, is somewhat comparable to mark-to-market on loan hedges in the investment bank - in other words, down-right immaterial (especially so where the market rewards the firm with such a low P/E valuation currently).
Final thoughts
So the rationale is quite clear - sell Mexico at an appreciated value (at a multiple of allocated equity), shelter with DTA, do an out-sized return to shareholders (special dividends), reduce your G-SIB score and CCAR stressed loan losses and as a matter of course lower Mexico's elevated Conduct risk as well.
To be fair, we don't have the full numbers and complete clarity how this will flow to P+L, returns and ultimately valuation - so far though, Mr. Corbat rather defensive stance has focused on flagging the growth potential of the Mexican economy and banking franchise.
In the whole scheme of things, Banamex is a small part of the firm - I don't think any reasonable shareholder would say, I own Citi since I want an exposure to the Mexico retail banking market and if it sells it, am throwing in the towel!
I am not certain what the readers think - but to slightly paraphrase Jeff's idiom, it is clearly a case of one hell of a large bird in the hand compared to two reasonably skinny ones hiding in the bush.
Unfortunately, I don't have ask access to ask questions in the investors' call - but Mr. Mayo, if you are reading this article, please keep the pressure up.
As Barclays (NYSE:BCS) CEO once noted, a firm's management should not sleep at night where it trades below tangible book value - I expect the same from Mr. Corbat and his management team.
I provide quality and completely independent research on the large U.S., European, Canadian and Asian banks. I will be continuously updating developments with large U.S. and European banks; if interested in this topic, do subscribe as a "real-time follower" at the top of this article.
Disclosure: I am/we are long C, BCS.
I wrote this article myself, and it expresses my own opinions. I am not receiving compensation for it (other than from Seeking Alpha). I have no business relationship with any company whose stock is mentioned in this article.