Welcome to the Activist issue of M&A Daily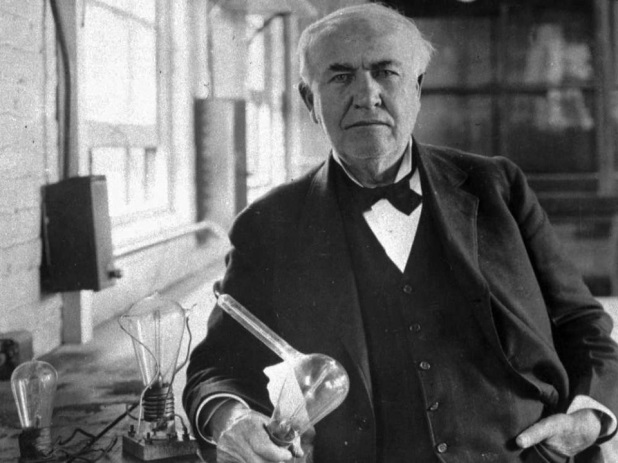 General Electric
General Electric (NYSE:GE) has only about 40% of Arcam (OTC:ARZMY) shares after their initial offer, which they are extending to November 1. Activist Elliott Management owns over 10%.
Depomed
Depomed (NASDAQ:DEPO) settled with Starboard. The activist gets three directors out of nine, which should be enough to successfully oversee the sale process this quarter.
Stewart
Stewart (NYSE:STC) settled with Starboard, too.
Linear
Linear (NASDAQ:LLTC) shareholders approved their deal.
St. Jude
Abbott (NYSE:ABT) and St. Jude (NYSE:STJ) are divesting some of their vascular closure and electrophysiology business to Terumo for $1.12 billion in a move that could solve the deal's antitrust issues and indicates the buyer's commitment to closing. The Abbott-St. Jude arb $3.59 arb spread offers a 28% IRR if the deal closes by year-end. More to come in future editions of M&A Daily…
Sifting the World Review
Great Service

Sifting the World is phenomenal. Chris is responsive to questions and the group of members adds further value in the chat and comments. I highly recommend STW to any investor (big or small)…
Beyond Seeking Alpha
Elsewhere on Seeking Alpha
Debatable (please click on the link for the uncensored version)
Will Hillary be the most conservative part of our government?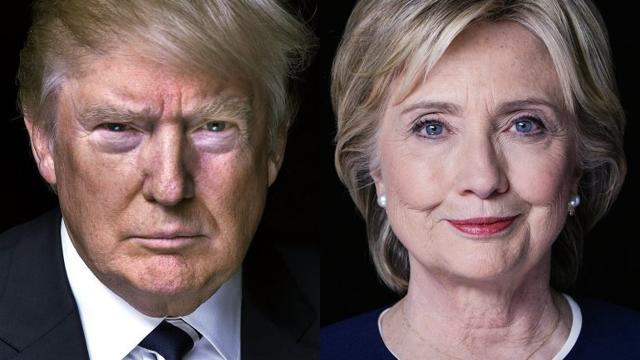 Pres. Clinton could soon lead the most conservative branch of the federal government. The Democrats have about a 70% chance of picking up the Senate. With it, there will be little oversight of Clinton's several Supreme Court picks, ushering in a young liberal majority court for the next generation.
Who will a newly energized majority pick for its leader? The energy and enthusiasm appears to point to Liz Warren. Nancy Pelosi has an 18% chance of retaking the House speakership, close to the odds of Donald Trump winning the White House. If any of these odds seem off to you, you can profit by exploiting any mispricing here. Promo code STW50 gives you a $50 match.
Who could be worse than Hillary?
Hillary Clinton is quite unpopular with a -9% spread between her favorable and unfavorable ratings. She is less popular than any losing major party presidential candidate in my lifetime. It is hard to find someone less popular than she is… other than Donald Trump with a -26% spread between his favorable and unfavorable ratings. He is less popular than cockroaches, head lice, Nickleback, hipsters, traffic jams, the DMV, the IRS, Genghis Khan, and hemorrhoids.
Clinton is ahead by 6.4% in the RCP average. This lead results in an Electoral College lead of around 256 for Clinton, 170 for Trump, and 112 still up in the air. If these toss ups are allocated to the current leader, Clinton would win 340 to 198. My view is that this scenario somewhat understates Clinton's likely map if she goes for a big mandate by pushing her campaign hard in Arizona and Georgia as well as a few of her other "reach" states.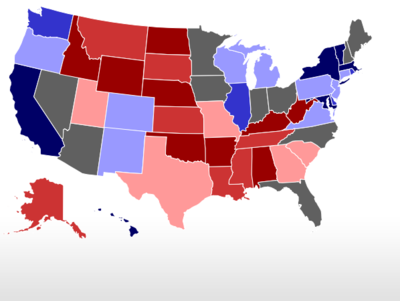 A pity 12%
The FiveThirtyEight election forecast gives him a 12% chance of winning. Despite 538's usual statistical rigor, this is starting to look like a pity 12%. He would have to win the following Electoral College votes currently in her column: CO, NV, FL, NC, IA, OH, AZ, ME's 2nd, and the 2nd in NE. He would further have to hold onto GA and AK, which are both looking increasingly tenuous. He would have to avoid an upset in UT, which is also looking questionable. Her potential to win is based on statistics; his is increasingly relegated to farfetched allegories.
Taking the party and country down with him
Trump appears to be paying more attention to recent polls than he likes to admit. When he was doing well in the polls during the primaries, he would tweet them several times per day. So he probably sees his current dire straits. His reaction has been to try to bring down Republicans such as Speaker Paul Ryan with him.
Beyond Trump's attempts, quite possibly successful, to tear down the Republican Party, Trump has begun to contest the legitimacy of the election itself, with increasing volume about its "rigged" nature. We will hear a lot more cries from Trump about it being rigged after results roll in. As a result of Trump's charges that the election is not legitimate, a Clinton win will not be a peaceful victory.
What's next?
The next event in this tawdry election is Wednesday's debate. Important questions remain: will the moderator say the words "lock her up"? Will Trump say "Crooked Hillary? Will the two pugilists shake hands? Is this a sound way to pick a next head of state? No, but making a few wagers might make watching a bit more tolerable and just maybe could make it a bit lucrative too.
Disclosure: I am/we are long DEPO, STC, STJ, LNKD.
I wrote this article myself, and it expresses my own opinions. I am not receiving compensation for it (other than from Seeking Alpha). I have no business relationship with any company whose stock is mentioned in this article.
Additional disclosure: Chris DeMuth Jr and Andrew Walker are portfolio managers at Rangeley Capital. We invest with a margin of safety by buying securities at discounts to their intrinsic value and unlocking that value through corporate events. To maximize returns for our investors, we reserve the right to make investment decisions regarding any security without notification except where notification is required by law. This post may contain affiliate links, consistent with the disclosure in such links. We manage diversified portfolios with a multi-year time horizon. Positions disclosed in articles may vary in sizing, hedges, and place within the capital structure. Disclosed ideas are related to a specific price, value, and time. If any of these attributes change, then the position might change (and probably will).