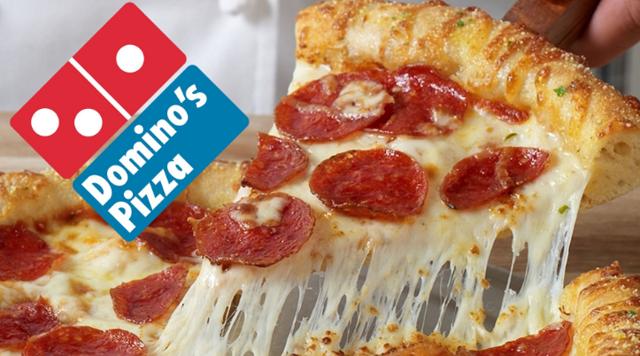 Click to enlarge
Domino's Pizza (NYSE:DPZ) has absolutely been on fire for years now. The stock continues to fly skyward quarter after quarter as DPZ carries on remaking itself and it couldn't be working any better than it is. I've been cautious on DPZ of late on a valuation basis because while the company continues to improve, it is also very expensive. And regardless of how good any company is, there is a point where it simply costs too much to own. I made a call to essentially stay on the sidelines on DPZ back at $146, but after blistering Q3 earnings, the stock is up to $160. I missed a sizable move, but the stock is even more expensive now; what are we to do?
Click to enlarge
The thing that is truly astounding about Domino's is the rate at which it has grown comp sales. This has been the story for a long time now as DPZ just produced its 22nd consecutive quarter of SSS growth in the US and 91st in its international business. The new menu items DPZ has offered to diversify away from pizza and the fact that its pizza is simply a much better product than it used to be have combined to make DPZ a tremendous success. But as good as DPZ has been, nothing could have prepared us for what it did in Q3.
US comp sales were up 13% in Q3 in one of the best quarterly performances I've ever seen from a food business. The international comp was much more pedestrian at about half of that level, but even in its own right, was very strong by any other standard. Total revenue was up 17% as DPZ just continues to pile on comp gains on top of prior comp gains and it seems like there is no top. DPZ is adding units as well but the real story here is almost unbelievable comp growth. That is why the stock is soaring despite the lofty valuation and it is really hard to argue.
That work is improving margins as well as scale helped push cost of goods sold down by 140 bps during the quarter and pushed operating margins up by the same amount. G&A costs ticked up slightly as did interest expense, but even with a higher provision for taxes, net margin was up a very respectable 50 bps higher during the quarter. The thing is that DPZ still has room to run as it continues to build comp sales and as revenue continues to increase, G&A costs could see some leverage as well. The fact that they didn't despite 17% higher revenue is a little concerning, but the point is that the ever-rising level of comp sales for DPZ should allow the margin growth story to play out over a long period of time.
The thing is that as good as DPZ continues to be - including what is nothing short of a blockbuster Q3 - it isn't without its faults. First, it has almost no cash and a very small credit line it can draw upon. That hasn't been a problem but its prodigious buyback program is using up much of its FCF and it also has $2.2B in debt. That debt is a lot for DPZ considering it produces roughly one-quarter of that per year in FCF and it is also very expensive. DPZ spent 4.4% of its revenue on interest expense in Q3 and if that doesn't sound like a lot, remember that operating profits are less than double that amount. DPZ spends an enormous amount of money on debt service and considering the large amount of debt, that is going to be the case for a long time to come.
DPZ has managed to boost its EPS growth significantly via the buyback, which has reduced the float by 12% Y/Y. That's a tremendously successful buyback and considering the stock is at new highs, very cheaply done as well. No one will argue with the success DPZ has seen here and I love a good buyback. But even so, the valuation of this stock is mind-boggling at this point.
DPZ is going for 38.5 times this year's earnings and while that number is "only" 32.2 on next year's estimates, there is no denying this stock is expensive. I understand that it is growing more quickly than just about anyone and that margins are expanding. But keep in mind that 13% comps will not be around forever as stacking comp gains on top of comp gains gets more and more difficult as time passes. There will come a time when comps will slow and investors won't like it; it is a 100% certainty. The thing is that investors don't like to think about things like that and would rather extrapolate 13% comp growth out into the stratosphere but that simply isn't realistic.
I'd argue that 38 or even 32 times earnings is too high for any food company regardless of how good it is. And while DPZ will be growing earnings at a 15% or 20% rate for the foreseeable future, that isn't enough to warrant the current price. Investors are pricing in more than that and that is what scares me. DPZ is one of the best run companies in the entire market, not just in food. But is that enough to pay an absurd price? For me it isn't and while bulls will say I was wrong last time I said to stay on the sidelines - I'll freely admit I was - the fact is that these kinds of stories always look really good until they don't. There is no way any stock can sustain the momentum DPZ has put together and at some point, it will face some sort of reality. The good times are rolling for DPZ now, but for how long? DPZ needs a pullback or at least some sideways action so that the business can catch up with the stock because the divergence between the two is too big to ignore. I'll remain on the sidelines, and if it continues to go up, it will do so without me; the risk is too great.
Disclosure: I/we have no positions in any stocks mentioned, and no plans to initiate any positions within the next 72 hours.
I wrote this article myself, and it expresses my own opinions. I am not receiving compensation for it (other than from Seeking Alpha). I have no business relationship with any company whose stock is mentioned in this article.