Welcome to the Leaky issue of M&A Daily
Salesforce.com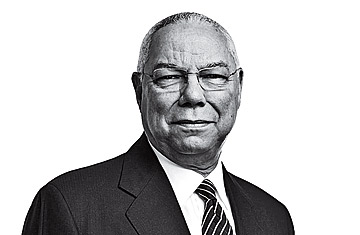 If you want to keep a secret, don't tell Colin Powell.
The Salesforce.com (NYSE:CRM) celebrity board member had his e-mails get out (the problem is going around these days). The company's deal interest focused the most on Tableau (NYSE:DATA) but also mentioned Adobe (NASDAQ:ADBE), Pegasystems (NASDAQ:PEGA), ServiceNow (NYSE:NOW), Box (NYSE:BOX), Zendesk (NYSE:ZEN), Workday (NYSE:WDAY), Veeva (NYSE:VEEV), HubSpot (NYSE:HUBS), and LinkedIn (NYSE:LNKD), which Microsoft (NASDAQ:MSFT) is in the process of acquiring. One potential target that stands out is NetSuite (NYSE:N). Salesforce.com could have an opportunity to buy it if that company's shareholders vote down their current deal with Oracle (NASDAQ:ORCL). Not on the list? Twitter (NYSE:TWTR), the target that Salesforce.com CEO briefly considered bidding for before getting forcefully dissuaded by his top shareholders.
Qunar
Ocean Management is buying Qunar (NASDAQ:QUNR) for $4.44 billion. ADR holders get $30.39 per share in cash.
Team Health
Blackstone (NYSE:BX) is currently the high bid for Team Health (NYSE:TMH). Blackstone previously owned the company from 2005 through 2009.
Taubman
Taubman (NYSE:TCO) activist Jonathan Litt, CEO of Land & Building Investment Management, wants the company to stop wasting so much money or to put itself up for sale.
Tobira
Allergan (NYSE:AGN) secured FTC clearance for its Tobira (NASDAQ:TBRA) acquisition.
Linear
Linear (NASDAQ:LLTC) shareholders approved the acquisition of the company.
Joy
Joy (NYSE:JOY) shareholders approved the acquisition of the company.
Press Ganey
Press Ganey (NYSE:PGND) shareholders approved the acquisition of the company.
St. Jude
Abbott (NYSE:ABT) CEO Miles White was asked about St. Jude (NYSE:STJ) on his conference call,
Glenn Novarro

Thanks. Good morning guys. Miles, two questions on St. Jude. The deals are on track to close by the end of this year. But in the third quarter, you had a cybersecurity report issued. You had St. Jude issue an advisory regarding battery depletion of some of its older ICDs. So I know you have been in contact with St. Jude, but maybe talk about what gives you the confidence that these issues will not impact St. Jude's business post the deal close? And then I had a follow-up.

Miles White

Well, what I would tell you so far is I think St. Jude has handled all this pretty well, pretty thoroughly and not only in terms of they are taking it seriously their own investigations, the third-party consultants and investigators that they have worked with and employed. I have to say, they definitely put patient safety and patient credibility and physician credibility and the product performance and so forth first and that's right.

And I think that they have done all the right things. They have been in great communication with us. And based on everything that we know, I don't see this impacting the close of the deal or the business long term. I have seen a lot of speculation in the press. And every time there's a product issue or a hiccup or whatever it may be, everybody wants to run to the headlines and speculate about the deal. I would say based on everything I see, the deal is going to close. And determined by the timing of regulatory approvals, it's probably going to close by year-end. And I haven't seen anything to date that would suggest otherwise.

Regarding the performance of the company after that, I would say honestly, what I am most anxious for is for their MRI-compatible claim to be approved by the FDA in the U.S. And frankly, if you look at the rest of their businesses, they are all growing at a pretty healthy rate and particularly overseas. And I think their success overseas has demonstrated that when we do get their MRI-compatible claim in the U.S., that their recovery of share, recovery of growth rate, et cetera, there should be pretty strong.

So I haven't changed my expectations about the performance of St. Jude going forward. And I could probably someday give you my opinion about the current circumstances with the cybersecurity claims and so forth, but I will keep my thoughts to myself right now and we will wait until the deal is closed.

Glenn Novarro

Okay. And just a quick follow-up. St. Jude is going to be accretive to 2017. But your accretion calculations, did it contemplate the divestitures that you just announced to Terumo? Thanks.

Miles White

Yes. In a fashion, Glenn, it has.
The St. Jude CEO spoke about the deal on his call, too,
I'd like to note that we continue to move forward as planned with the Abbott transaction and remain on track to close by the end of the year. To facilitate regulatory approvals of the transaction globally, we announced earlier this week that we will be divesting our Angio-Seal and FemoSeal vascular closure devices. We would expect these transactions to close in conjunction with the broader Abbott acquisition. Till that time, St. Jude Medical continues to manufacture and sell these devices.

Additionally, our shareholder vote is scheduled for October 26. We consider these both key milestones in the process and are pleased with the overall progress we're making as we prepare for a seamless integration.

We have identified the senior leadership team that will lead the newly combined organization and I'm honored to continue leading such an exceptional team and business. We believe our pending transaction represents the right path forward for our company and shareholders and I'm excited about our collective vision to create the world's premier medical device company.

Before concluding today's call, I'll briefly address recent speculation about commentary from Muddy Waters and MedSec in the marketplace. We continue to believe that their allegations against St. Jude Medical products are without merit and are motivated to drive down our company stock at the expense of shareholders for their own financial gain. They are engaged in, and we expect them to continue to engage in, tactics to sensationalize, confuse and misrepresent, all towards achieving their own personal financial goals. Importantly, their self-interested attempts to mislead doctors and patients demonstrates a total disregard for the patients whose lives depend on our devices. Patients, physicians and caregivers deserve better and certainly our shareholders deserve better.

To be clear, we take the cybersecurity of our devices very seriously. We have spent years working with third-party experts and researchers in the space, so that we can assess potential vulnerabilities, prioritize real-world threat levels, and then develop appropriate safeguards as part of our product development process and lifecycle.

For example, we have released seven different security Merlin@home since 2013. We have also worked with regulatory and government agencies to help develop and implement standards to improve cybersecurity. This has been our commitment long before Muddy Waters and MedSec showed up and will be our commitment long after they have moved on.

So while we are being falsely portrayed as an organization that does not take this seriously, the facts are to the contrary. As always, the safety and security of patients will continue to be our first priority.
Alere
Abbott CEO Miles White was also asked about Alere (NYSE:ALR) on his conference call,
Rick Wise

Hi. Good morning, Miles. Miles, maybe the first question, just on Alere. Obviously, there's been a lot of public noise, if you will, a lot of headlines, a lot of discussion, but I think when people ask me about it, they just want to be reassured that the long-term post-merger opportunity that you saw initially is still there. I mean, is that the way? Do you still see it as basically impact in the plug-and-play for the portfolio? Abbott diagnostics portfolio still make sense? Where are you today on Alere?

Miles White

Well, I am going to be very limited in the comments that I am willing to make about Alere, but some of that's easy to answer. So first of all, yes, there's been a lot of noise and it's come from a lot of places, not us. And it isn't prudent for us to respond to noise. I think the questions you asked are the right questions.

Is the strategic fit there? Yes, it is. We like the products. We like the businesses. We have said that and I continue to say that. Is the long-term post-merger opportunity and fit there? Yes, it is and I have never wavered on that. And I believe that right now even in this minute, right.

So none of that has changed for me or for us. I believe I just told you how great I think our diagnostics business is doing. Do I think that the Alere businesses are a good fit to expand that footprint and especially our point of care business? I do. Yes. I have had no change in my view strategically that way at all…

Larry Biegelsen

Hi guys. Thanks for taking the question. Just two for me. First, Miles, I know it's a sensitive subject but on Alere the other question we get is, now that Alere has fulfilled its reporting requirements and the business trends have been decent, what else does Abbott want to see before closing the deal? And along those lines, if you don't complete Alere, how should we think about the dilution from the AMO divestiture and offsetting that in 2017? I did have one follow-up. Thanks.

Miles White

Well, first of all, Alere is not a sensitive subject and at this point, I am just not going to make a lot of comments about it. I would say we are pursuing all the necessary regulatory approvals for the deal and at this point, that is the path. That is the things that have to happen between now and whether a deal finishes here is regulatory approval. So all necessary approvals are being pursued. We are doing everything we are supposed to do on the contract. And beyond that, I am not going to forecast it or try to. But that's it. I can't say a lot more about Alere or express opinions or whatever. I think I have said about what I can say to Rick Wise's question and to yours. And other than that, we will work through the regulatory approvals and see what happen.
Rite Aid
Kroger's (NYSE:KR) interest in buying a 650 store divestiture package related to the Walgreens (NASDAQ:WBA) acquisition of Rite Aid (NYSE:RAD) is fading. The FTC recently told Kroger that the stores could not be purchased and closed, moving the operations inside the grocery stores. Alternative strategic suitors for the divestiture packager remain involved in the process. More to come in future editions of M&A Daily…
Elsewhere on Seeking Alpha
Beyond Seeking Alpha
Sifting the World
Disclosure: I am/we are long N, TWTR, LNKD, TCO, STJ, ALR, RAD, BRK.A, BRK.B, , AVG.
I wrote this article myself, and it expresses my own opinions. I am not receiving compensation for it (other than from Seeking Alpha). I have no business relationship with any company whose stock is mentioned in this article.
Additional disclosure: Chris DeMuth Jr and Andrew Walker are portfolio managers at Rangeley Capital. We invest with a margin of safety by buying securities at discounts to their intrinsic value and unlocking that value through corporate events. To maximize returns for our investors, we reserve the right to make investment decisions regarding any security without notification except where notification is required by law. This post may contain affiliate links, consistent with the disclosure in such links. We manage diversified portfolios with a multi-year time horizon. Positions disclosed in articles may vary in sizing, hedges, and place within the capital structure. Disclosed ideas are related to a specific price, value, and time. If any of these attributes change, then the position might change (and probably will).