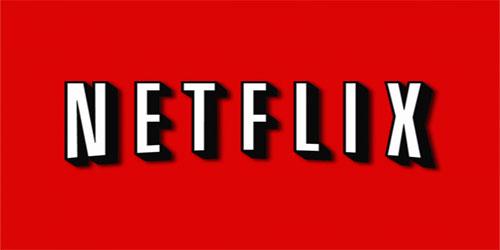 The recent over-performance of Netflix's (NASDAQ:NFLX) stock has put the company back in the power position many believed it had been slipping from the last few months. Truthfully though even with the company's less than well received Q2 earnings Netflix never really was in a danger zone.
Netflix is Netflix. It's a leader in its field and it's a disruptor which means by definition it plays by its own rules. Yes, the wagons had been circling a little too close for comfort as the channel's detractors had gotten louder and picked up steam, but this week's new financial releases just re-enforced its position in the market.
A large part of the success came from its original programming which saw a major boost over the summer courtesy of breakout hit Stranger Things. The recent addition of the Marvel/Disney backed Luke Cage will likely help bolster those increased subs come Q4, but despite all of that success, something is missing.
Lost in the $6 billion of content is a specific type of show…a family drama.
Yes, Bloodline is in the mix and yes, it's been well received. Although it never quite reached the level Netflix had hoped and more importantly it is preparing to end its run in 2017. Right now, all Bloodline does is check a box and that won't move the needle long term.
The irony here though is that until this season, nobody was having luck with family dramas. The focus was on serialized dramas that ranged from action (Game of Thrones) to political intrigue (House of Cards, Homeland) with anti-heroes (The Americans, Mr. Robot, Better Call Saul) still maintaining a strong presence.
And the reason why I called out those specifically? Those were the Best Drama nominees at the Emmys last year and as those go, so do the industry. While TV executives can complain about the Emmys and their voting patterns, you won't find a single one who doesn't try to mimic its nominated fare.
Curiously though the family drama, which itself was (somewhat) represented by Downton Abbey the last few years has been the outlier. This year NBC (NASDAQ:CMCSA) changed that with This Is Us and Netflix, along with it streaming brethren should take notice.
Let me explain the phenomenon that is This Is Us.
Immediately upon its official debut at the NBC upfront presentation to advertisers, it became a runaway train. The trailer had over 50 million views on Facebook in just 11 days. Throw in other viewing avenues and that number spiked to 70 million and adding in homegrown views from NBC.com, we are looking at 80 million views.
This is remarkable for a number of reasons, not the least of which being this is a good old fashion traditional program on a broadcast network. So aside from having a low-key diverse ensemble, a non-descript title and no big budget special effects, it airs on a medium that is in slow decline.
The series debuted in September to a impressive 2.8 rating in the 18-49 demographic and had around 10 million viewers tune in - those were the linear numbers. 2.8 in the demo rarely happens for any show these days, so when that happened advertisers and analysts perked up. The interest grew when the show hit an Empire level of success when its +3 numbers bumped that demo rating up to 4.1. Us also had a significant presence on social media as well, further cementing its mark.
Not surprisingly, the show was picked up for a full season not long after its premiere and as such its ratings have since held steady and actually increased when it finally settled into its official time slot (an hour earlier).
You never truly know what shows will be successful.
Personally I'll admit I thought Us would flop. Not because it wasn't a good show (it's now true appointment viewing), but because American audiences have a hard time latching on a real character driven shows, let alone ones that don't blow things up every five minutes.
Spectacular series like Friday Night Lights and Parenthood never really got their due until the end of their runs and every year fought tooth and nail for their time slot. NBC even shuffled Lights off to DirecTV, which is when it really began to pick up and get the respect (and Emmys) it long deserved.
So when a show from that same team, on that same network with the same character-heavy plot got announced, I thought it was déjà vu all over again. I thought after a few weeks of low live ratings the trigger happy network heads would cancel it and justify the move by saying "hey, we tried."
This is one of those times I'm glad I was wrong.
It's also one of those times that should force Netflix to look over where its $6 billion in content spending is going.
Netflix's next big swing is the historical drama The Crown, which is right now the closest thing to a family drama it has (Bloodline aside). It will be interesting to see if the series about the early days of Britain's Royal family gets the same type of reaction from audiences and critics. I admit both it and Us don't have much in common, other than a family-centric plot and Crown's price tag is shockingly high for period piece (even by Netflix standards), but it's also as close as we are going to get for the moment.
Why Us is important though is that it reminds viewers and analysts the traditional model is still capable of producing hits. In fact, this year's fall roster of rookies has relatively few real misses in its ranks. Even the much maligned MacGyver reboot proved to be a massive success and again proved shows like it are critic proof.
I honestly don't even know why networks bother having shows like that reviewed. They aren't made for critics and it was refreshing to see audiences rebuke the reviewers and watch it for the sheer entertainment value. Us though is tailor made for critics and found itself in a unique cross-section where audiences fell for it as well.
It's funny because we always ask ourselves would a Netflix type show had been successful on a broadcast/cable network. Here you have to ask yourself the reverse. Would This Is Us have been as successful on Netflix under its business model? The truth is I'm not sure.
A lot of people watched Us because they were curious and they kept watching because it held their interest. Though would you have really paid a subscription fee to watch in the first place off just that viral trailer? If you already had Netflix than sure you may have checked it out, but would this had been a show like House of Cards or the Daredevil's of the world where you actively want to open a account to make sure you have access?
And it may be a moot point, but to me at least it's fascinating that in this new streaming era that question still has value. Nobody expected This Is Us to do what it is doing and that's what makes it so interesting to follow its progress on a weekly basis.
The point is the network model is in trouble but it's not dead yet and its possible that (finally) the traditional networks are realizing the same old recycled plotlines are no longer viable. This Is Us has exposed a weakness many analysts had overlooked.
We often get lost in the big and the bold and lose sight of the small and the meaningful, in both real life and scripted. Yet when we take in what the latter means it puts everything into perspective. Netflix is big and bold, but to continue to survive it needs that small and meaningful. If they don't cater to that market as well it opens a door to let the previously established networks back in…and that will make this battle for viewers even more interesting.
Disclosure: I/we have no positions in any stocks mentioned, and no plans to initiate any positions within the next 72 hours.
I wrote this article myself, and it expresses my own opinions. I am not receiving compensation for it (other than from Seeking Alpha). I have no business relationship with any company whose stock is mentioned in this article.