Here are the facts natural gas bulls and bears have to grasp: For the natural gas bulls, weather was not even remotely bullish, and we won't get any bullish weather forecasts until the middle of November. For natural gas bears, even with unfavorable weather conditions, natural gas prices remain above $3/MMBtu and injection figures came in below the five-year average.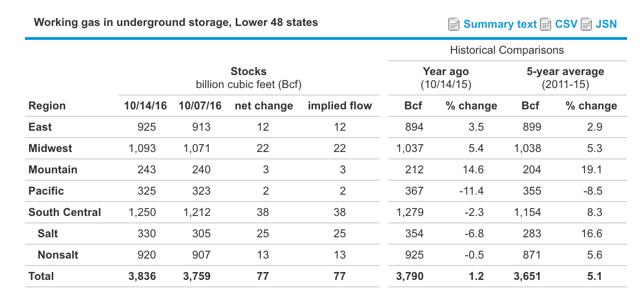 Click to enlarge
This is why we think it's important at this point for people to reflect on their stance on natural gas. For natural gas bulls, all they need is for weather to return to "normal" and, boom, there goes storage. With regard to natural gas bears, they are grasping at straws.
At this point in the year, where storage goes at the end of injection is now completely irrelevant. We have forecast injection figures through Nov. 11 and, from what we can tell, it hasn't changed our April 2017 storage forecast one bit. The difference is that storage by April 2017 is either 520 Bcf under the five-year average or 500 Bcf under the five-year average. You can pick the scenario you want, but penny pinching is exactly what this is. If storage comes in well below the five-year average by next year, natural gas bears will get their faces ripped off.
Next week's report will be no different than this week's. We expect bearish weather, but injection figures will come in below the five-year average again. We hope that instead of being bearish just for the sake of popularity, we think it's more prudent if natural gas bears project out storage to next April in three weather scenarios: normal, bullish, and bearish. Once they do that, they will realize why it's so hard for us to even see where the natural gas bears are coming from.
Perhaps if you read our detailed report to premium subscribers titled "Big Picture Outlook - Why We Are Very On Bullish Natural Gas Prices," you might change your mind. But much of the natural gas bears' current psychological makeup reminds us of the natural gas bulls last winter. Grasping at straws is not a very sound trading or investment strategy, and that's exactly what the natural gas bears are doing.
Eight- to 14-Day Outlook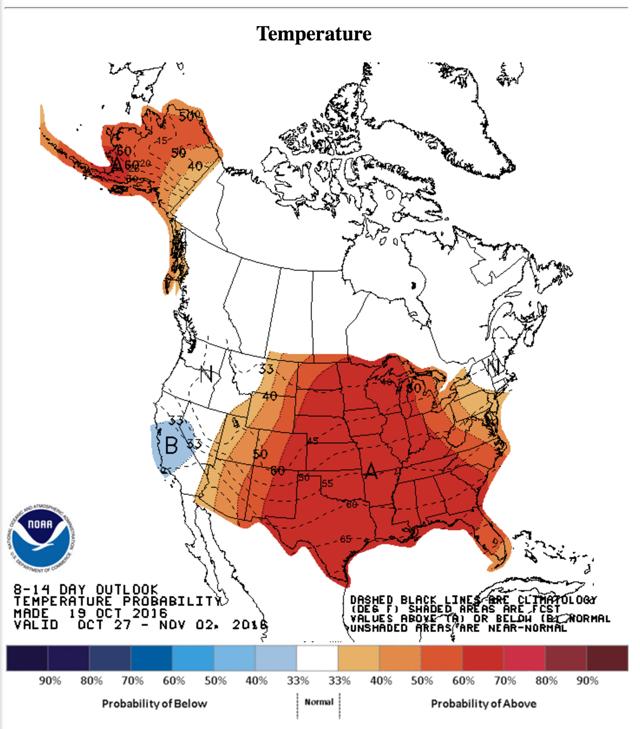 Click to enlarge
Disclosure: I/we have no positions in any stocks mentioned, and no plans to initiate any positions within the next 72 hours.
I wrote this article myself, and it expresses my own opinions. I am not receiving compensation for it (other than from Seeking Alpha). I have no business relationship with any company whose stock is mentioned in this article.