Rumors of Apple Inc. (NASDAQ:AAPL) planning to invest heavily in their own Apple branded driverless car first surfaced way back around 2007 right around the time the first iPhone was in development. Then CEO Steve Jobs ultimately decided to focus his efforts on the iPhone and iPad products but the rumors of an Apple car stuck around and the company reportedly began its efforts to design and build its own driverless vehicle in 2014, making a heavy investment in the project. The plan was to go after Detroit automakers, as well as Tesla (NASDAQ:TSLA) and Alphabet Inc. (NASDAQ:GOOG) (NASDAQ:GOOGL), the companies investing heavily in autonomous driving tech. Fast forward to 2016 and under the leadership of Bob Mansfield, "Project Titan", Apple's name for the project, has been reduced from its original ambitions to create and sell its own driverless vehicle to reportedly developing an autonomous driving system which could be marketed and implemented by automobile manufacturers across the globe.
With the passing of Steve Jobs in 2011, some investors questioned the company's future ability to innovate the way it had in the past. Those concerns are still out there. Of course, Jobs always had an unmatched vision of how to design technology-based products with bold curves and dimensions - products consumer found as aesthetically pleasing as they found useful. With introduction of the iPod, iPhone, iPad and Macbook Air all within the same decade, pressure from investors to continue the winning streak of designs led the company to investigate the impact Apple could have on other consumer tech industries especially given the huge stockpile of cash and talent Apple had accumulated. The automobile seemed perfect. Despite updates to designs and technology by all brands, the automobile had yet to be radically redesigned in the way Apple radically redesigned personal computers, mobile music players, smartphones and tablets.
Potential partnerships were reportedly discussed with the likes of Diamler, BMW and Magna Steyr but nothing ever came to fruition. Even talks with the DMV regarding vehicle regulations have created nothing but confusion for a company whose typical products benefit from a regulatory system far laxer than that of the automobile industry - one of the most heavily regulated industries in the nation. For now, reports indicate that Apple has set aside the idea of developing an entire vehicle to focus on underlying driving automation systems. So, was the reported project a waste of resources? What has Apple learned and how can it use it? Will investors sour on the sudden change of direction?
It's important for investors to consider that Project Titan is Apple's inquiry into the automobile industry. Over the years, many Apple prototypes have been designed that never made it to market. Reports of frustration among a revolving door of automotive engineers working on the project should be taken with a grain of salt. Difficulty in designing the car from the ground up doesn't necessarily reflect Apple's ability to learn about how it can make improvements and integrate its products into the automobiles of the future and how to approach the challenges those improvements face. Of course, the option of closing the project down and letting all the research go to waste is in fact still an option but it's an unlikely one given the circumstances.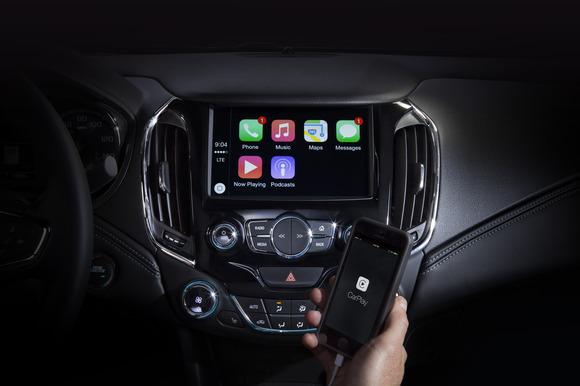 Another more plausible option is that Apple has come to the realization that designing an entire vehicle with frame, suspension, engine, transmission, axles, control arms, etc., is a fruitless effort for a company that's never built anything like that before. For the greater part of the last two decades, Apple designs have all been focused on one key element - user experience. So, why not start there? A successful autonomous driving system would be a way to introduce Apple tech to consumers years before an entire car would be able to hit market. It would also allow Apple to gain crucial feedback obtained through the data it will collect, giving the company more leverage if and when they decide to revisit designing an entire car from the ground up.
Although the idea of integrating an Apple driving system into other manufacturers' automobiles would be something new for Apple, a company whose ecosystem of products typically feature close-ended designs that go as far as requiring proprietary tools to service the device. Apple was never big on supplying technology to anyone in the form of tech license it but why not start with automobiles? If an Apple-designed electrical, information and entertainment system can be affordable for automakers, we could possibly see a wave of affordable vehicles equipped with newer up-to-date (and upgradeable via software update) technology and innovative integration of existing consumer electronics. You've got an Apple computer, phone and watch. Why not have an Apple dashboard on your car? Success in that sense would mean unprecedented seamlessness between all your electronic devices but Apple's ability to innovate in this case would be slowed due to the massive amount of support it would need to provide automakers embracing the technology.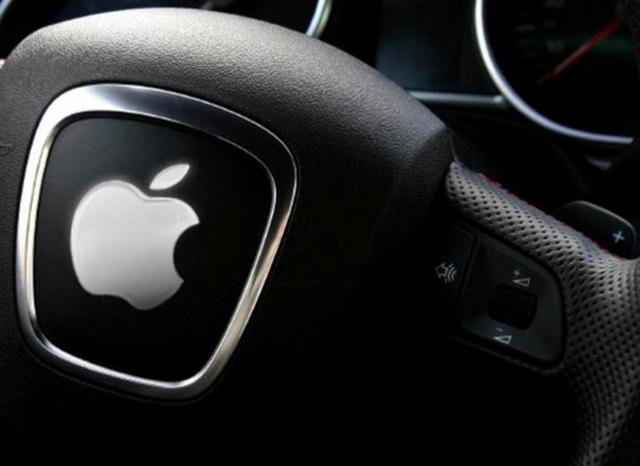 One step further than licensing the technology would be the upside that comes from partnering with an existing manufacturer to create a line of cars powered by and promoted as Apple technology. Apple could create a large partnership in an existing automaker - a strategic investment of sorts - that would allow Apple to focus on its core competences without worrying about building the actual car which realistically is an enormous task. The possibility of such a partnership seems even more plausible given the recent talks to acquire McLaren whose last hybrid model could provide a great powertrain. McLaren's Formula One reputation would be a marketing tool a brand like Apple wouldn't discount and could take successful advantage of. An acquisition would provide Apple with some of the brightest engineers and car builders overnight. That would certainly be a lot easier than building the car themselves with no help. Automobile manufacturing requires tons of skilled labor, factory space and cash. None of which Apple is in short supply of but why spend that money and assume all the associated risks if it's completely unnecessary and your product and delivery expectations will benefit from it?
According to Bloomberg, the Project is being given until the end of 2017 to develop a product the company ultimately deems as worthy of bringing to market. Those calling the project a failure so quickly are discounting the fact that starting a car company from scratch is a difficult task even with the best engineers money can buy. Apple has likely reconsidered approaching the problem and is repositioning the team to deliver a product it can get into consumers' hands earlier than anticipated. The project might not be dead yet. Regardless of your position on AAPL, it is unwise to evaluate the company's future prospects based off rumors surrounding this one project. Yes, the project was expensive. Yes, it has been scaled back. No, Apple isn't all but out of plans to enter the industry and may be strategically positioning themselves to get the product to market faster.
Disclosure: I/we have no positions in any stocks mentioned, and no plans to initiate any positions within the next 72 hours.
I wrote this article myself, and it expresses my own opinions. I am not receiving compensation for it (other than from Seeking Alpha). I have no business relationship with any company whose stock is mentioned in this article.