Last month the Central Bank of Russia made another step towards easing the monetary policy by lowering the interest rate from 10.5% to 10%. However, in fact, no easing has occurred to date. Moreover, growing ruble scarcity on Russia's interbank market creates good preconditions for further strengthening.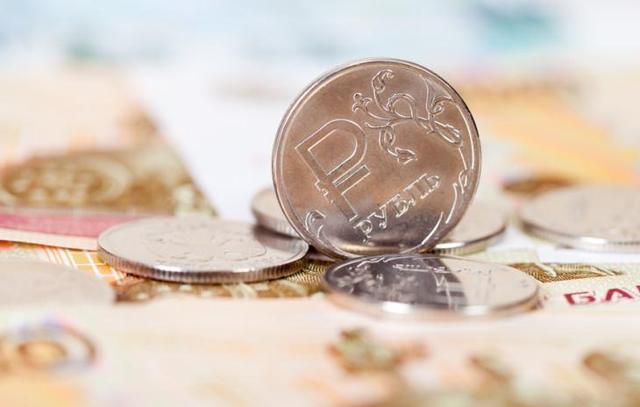 Click to enlarge
One of the indicative rates on the ruble credits (deposits) on the Moscow money market is MosPrime Rate (Moscow Prime Offered Rate). In fact, it is a rate at which Moscow banks provide loans to one another.
To date, the difference between MosPrime Rate and the official interest rate has reached the maximum level over the past six months. This is a direct consequence of the fact that there is a ruble scarcity on the Russian domestic market.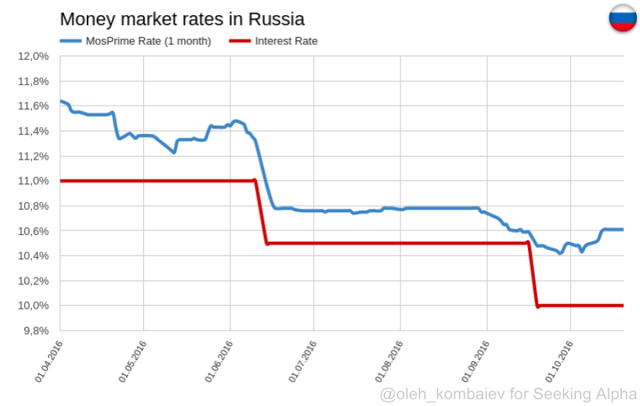 Click to enlarge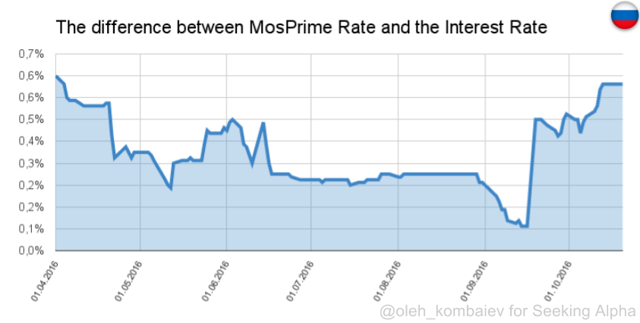 Click to enlarge
Source of data: Bank of Russia
Most notably, the Central Bank doesn't even try to influence this situation. Moreover, it seems that the Central Bank purposely creates it.
In the Q3 of this year, the Central Bank held only eight 7-day ruble REPO auctions totaling 2.3 trillion rubles. For the same period of the previous year, the Central Bank held 13 auctions, providing the banks with 15.3 trillion rubles.
Moreover, since August, the Central Bank has already held 7 deposit auctions, in the result of which the free ruble liquidity declined further.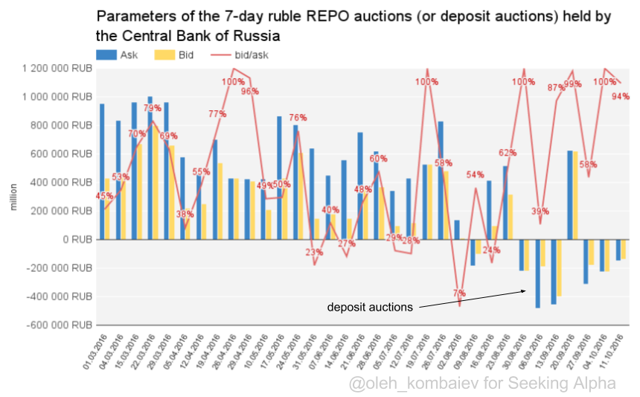 Click to enlarge
Source of data: Bank of Russia
It is obvious that the Central Bank is comfortable with a situation of high demand for ruble in anticipation of the upcoming major foreign debt repayments.
It is also possible that the Central Bank is interested to strengthen the ruble before starting a scheduled replenishment of the International Reserves.
Anyways, the Central Bank obviously does not preclude the further strengthening of the ruble.
A surge of interest of foreign investors in Russia additionally supports the ruble. According to EPFR, for the week ending October 12, investors attracted $139 million in funds targeting Russian assets. This is 1.8 times higher than for the previous week. Since the beginning of September, the fund inflows totaled nearly $ 400 billion.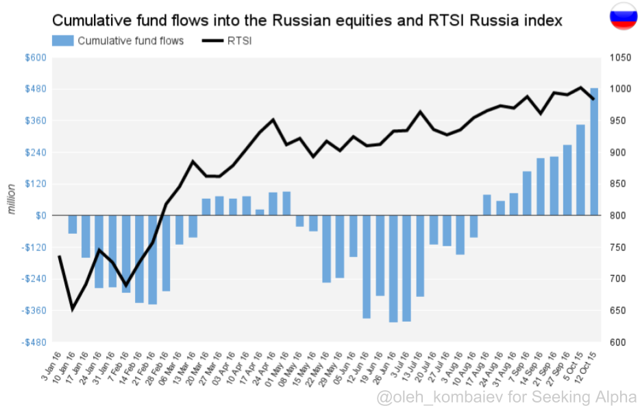 Click to enlarge
Source of data: ria.ru
The technical analysis also confirms the continued downward path of USD/RUB. In the short term, the consolidation of quotes between 61.8 and 63 RUB is most likely. However, as soon as the price of Brent oil will be able to overcome $ 53, USD/RUB currency pair will start moving towards the main goal at the level of 60 rubles.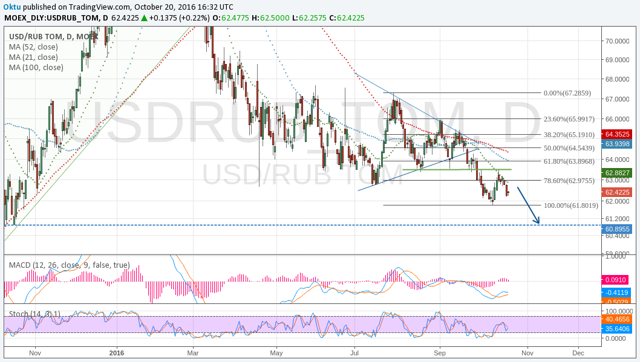 Click to enlarge
Disclosure: I/we have no positions in any stocks mentioned, and no plans to initiate any positions within the next 72 hours.
I wrote this article myself, and it expresses my own opinions. I am not receiving compensation for it (other than from Seeking Alpha). I have no business relationship with any company whose stock is mentioned in this article.