Quick Take
Newly minted tech 'unicorn' OfferUp (Private:OFFR) wants to help people more easily buy and sell items by simply sharing a photo from their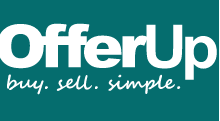 smartphone.
A 'unicorn' in industry parlance is a private company that has been valued at $1 billion or more.
The company is taking on industry giant Craigslist by removing friction from the process, thus appealing to younger buyers and sellers.
Monetizing those transactions will be tricky, and OfferUp is experimenting with added-value features that enhance trust, safety and convenience.
While the company is growing quickly, it will need to dramatically increase its visibility with potential buyers and sellers in order to 'cross the chasm' to wider consumer acceptance and justify its billion-dollar valuation.
---
Company
Founded in 2011, OfferUp has created a more visual and potentially convenient way to buy and sell items than industry leaders eBay (NASDAQ:EBAY) privately held Craigslist.
Company co-founders are CEO Nick Huzar who was previously co-founder of Konnects and CTO Area van Veelen.
Bellevue, Washington-based OfferUp's investor syndicate is composed of top-tier venture capital firms such as Andreessen Horowitz and major private equity firms including Tiger Global Management, Altimeter Capital, Allen & Company, Coatue Management, T. Rowe Price and Warburg Pincus.
Technology
OfferUp has created a website and companion mobile apps that help to remove the friction of local-oriented buying and selling of items.
(Source: OfferUp YouTube)
Users can elect to handle transaction payment directly in person, or over the company's payment processing system, which charges the seller a reported 9% service fee on the value of the transaction.
One important focus of the company's system is its trust and safety approach.
Built-in features such as user profiles, past ratings, Facebook identity connection and its 'TruYou' membership option enables members to have a greater comfort factor than compared to Craigslist, which is essentially anonymous.
Its TruYou membership option allows users to scan their photo ID which is then verified by the company, thereby potentially increasing trust and accountability in the marketplace.
I'm frankly surprised that Craigslist has not pursued this simple innovation, but it allows OfferUp to provide service differentiation.
Market
According to a 2014 report by researcher AIM Group, the global classified advertising market is closing in on $100 billion.
Digital revenue has taken over from legacy print, accounting for an estimated 77% of total revenues, or $75 billion.
The revenue estimates were based on research about 22 advanced and developing countries.
Competition
As you would expect, competition for this large revenue source is intense and increasingly attracting major technology companies:
Facebook is included due to the rise of local 'trading groups' on its platform, as well as its person to person payments transfer function in its popular Messenger app.
Financial & Valuation
OfferUp has raised more than $210 million in private investment.
The most recent funding, $119 million as the second tranche of its Series C round, was provided at a post-money valuation of at least $1 billion, as the company has confirmed.
According to a March 2016 report in GeekWire, OfferUp said it was forecasting a $14 billion transaction run rate on its network for 2016.
The company does not charge for most of its services... yet. It is using copious amounts of available venture capital to fund operations while offering its service for free or low cost to achieve critical mass in the many cities it operates in.
OfferUp has not made public any IPO plans and is likely to put it off until late 2017 or 2018 at the earliest.
Commentary
OfferUp has taken a Pinterest-like approach to creating a buy/sell marketplace.
Its approach is to create a visually appealing service that is optimized for the mobile, smartphone-native user, which is the typically younger Millennials or Generation Y/Z user.
By removing friction from the process and being laser-focused on the buy/sell marketplace, OfferUp hopes to have the edge over the more horizontal competitors such as Facebook.
OfferUp's challenge will be in gaining visibility as the go-to choice among potential buyers and sellers. It's a large 'ocean to boil', and the company must continue to differentiate itself as against Craigslist and others.
Additionally, the company will need to monetize its activity, so must provide value for that monetization, since Craigslist's relevant 'feature' is that it is absolutely free to both buyers and sellers.
OfferUp is banking on its trust, security and payment features to be at the core of that revenue generating capability. But I believe that probably isn't enough to become a truly massive company.
OfferUp has the opportunity before it, though many startups have attempted to take on Craigslist and disintermediate 'free' before. We'll see whether it succeeds.
---
I write about IPOs and tech 'unicorns'. If you want to receive future articles automatically, click the +Follow link next to my name at the top of this article.
Disclosure: I/we have no positions in any stocks mentioned, and no plans to initiate any positions within the next 72 hours.
I wrote this article myself, and it expresses my own opinions. I am not receiving compensation for it (other than from Seeking Alpha). I have no business relationship with any company whose stock is mentioned in this article.