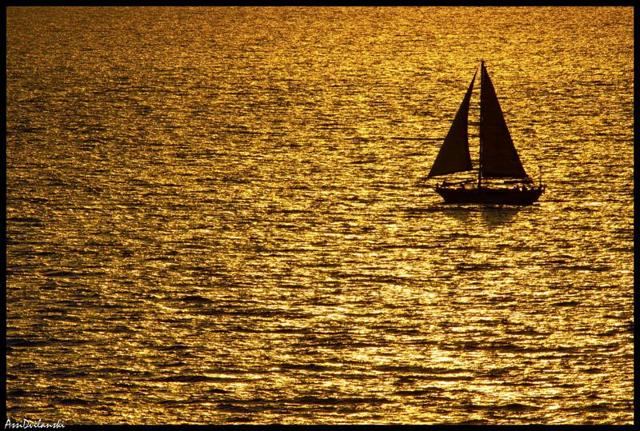 Optionality and claims thereof will be put into perspective in this week's
Resource Sector Digest.
(Vol. 59 - October 24, 2016)
Brought to you by Itinerant and The Investment Doctor.
In this edition we shall:
set the scene,
highlight actionable ideas,
comment on news releases and
link to relevant articles.
Please consider our cordial invitation to take advantage of the free two-week trial period for Itinerant Musings for exclusive access to actionable research on mining and energy stocks.
In case you missed out on previous editions of this newsletter, simply click here, here or here to catch up.
Setting The Scene
Did you know there were traces of gold dissolved in sea water? Depending on the ocean and depending on whom you ask, the concentration varies, but let's go with the estimate of German Nobel Prize winner Fritz Haber for the purpose of this piece. After years of research and testing sea water from various sources, this man settled on 0.04 mg/t as the average number. This was far less gold per liter than required for economical extraction back in the 1920s, and it's still nowhere near economical to date. However, thanks to the vast amounts of sea water available on this planet, there's somewhere between 5 and 20 million tonnes (or several hundred millions ounces) of gold dissolved in sea water in total despite the low concentration.
Now, what if some company owned technology to extract gold from sea water, and what if there was a way to invest in this company? Just think of the optionality as the gold price rises to levels where suddenly extracting this gold becomes viable! Think of the leverage! (Granted, such technology already exists, but let's not let such a minor detail get in the way of promoting our hypothetical investment.)
Sure, as investors we'd have to pay some people to run the day-to-day business of the company. These people would presumably travel to conferences, appear on certain shows, put out new releases, and pocket a regular pay cheque - but that's to be expected in a listed company. And clearly, the company would have to make investments in order to further improve our technology, stake and maintain open-water claims, and to give a general appearance of keeping busy. And every now and again, capital would have to be raised to be able to continue as a going concern.
Sounds like BS? Well, it is.
Why? Because it is highly likely that extracting gold from sea water will never become a profitable business, at least not in our lifetimes and that of our children and grand children. And the only people to benefit from such a scheme would be the people getting paid to run our hypothetical company and promote its "investment case".
And here is the really bad news: the majority of land-based gold projects are no better investment propositions than the one described above, and for quite similar reasons. Some of them quite obviously so, but curiously, many companies "developing" such projects get away with conning investors into parting with their hard-earned money to follow their "optionality" siren call. Or, put much more bluntly by one of our readers:
"The optionality idea is false [...]. The pump and dump crowd created this thesis of an optionality play to steal your money."
Investing in gold miners is not primarily about estimating gold in the ground; it's about finding gold that can be pulled out of the ground economically. And here is the thing: most known gold projects don't clear this basic hurdle. Claiming "optionality" is more often than not a flattering way of saying that there may be gold in the ground, but unfortunately, it may never become profitable to dig it up.
And there you have it, we have had our rant for the week. We are feeling much better now, even good enough to move on to the remaining sections of this newsletter.
Actionable Ideas
GoGold Resources (OTC:GLGDF) has been one of the worst performers among peers (NYSEARCA:GDXJ) year to date, and has been the topic of discussions on our chat board more than just once in weeks past. Joshua S. Hall thinks it's an opportunity for investors to step in as speculators flee - a gutsy call, in our view.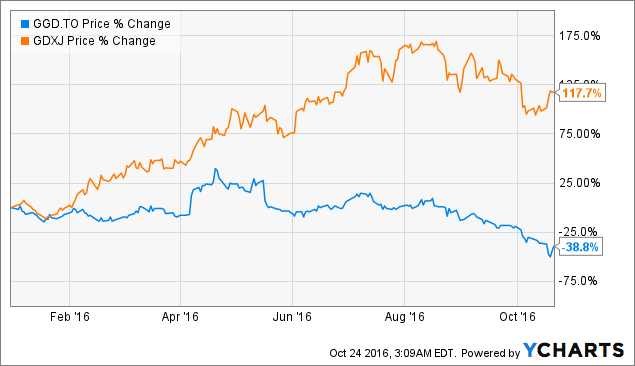 News Releases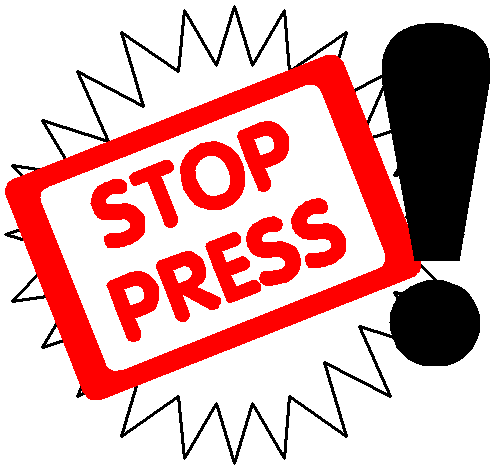 No rest for your wicked digestors. Here is our summary of last week's ongoings in the resource sector.
News release of the week goes to Teck Resources (TCK). The company has exercised its right of first refusal and is taking full control of one of the most promising zinc discoveries in recent years, the Teena/Reward Zinc Project in NT, Australia. Buying out its junior JV partner Rox Resources (OTC:RXXRF) comes with a price tag of A$10.6M, the grant of a loan, plus another A$3.75M payment upon the delivery of a BFS. A bargain to behold, in our opinion.
Drill results have been coming in thick and fast. Here is a selection of last week's announcements.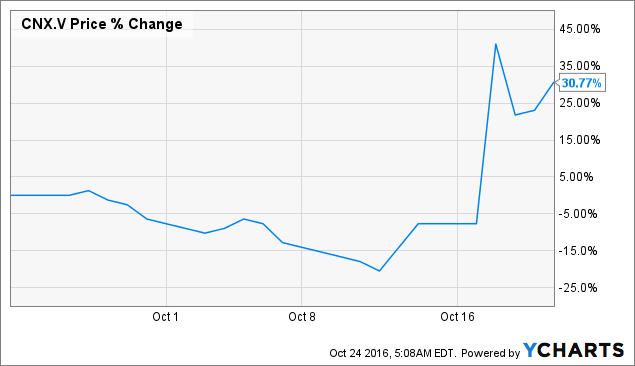 Q3 earnings season is approaching, and several miners have already provided up-front production results. Last week's announcements to this regard came from Hecla Mining (NYSE:HL), Argonaut Gold (OTCPK:ARNGF), Silver Standard (NASDAQ:SSRI), Avino Silver & Gold Mines (NYSEMKT:ASM), and Turquoise Hill Resources (NYSE:TRQ) among others. Discussion of these production results and an outlook on the upcoming earnings call has been posted for Itinerant Musings subscribers on several companies, with more to come shortly.
Yamana Gold (NYSE:AUY) seems to have settled on its method of disposition of Brio Gold. Existing shareholders have been invited to participate via purchase rights with details yet to be announced. The commentary to this article provides more detail for those confused by the news release.
Platinum Group Metals (NYSEMKT:PLG) has released results for a PFS for its Waterberg PGM project in South Africa. An IRR of 13.5% using a three-year trailing average price deck is unlikely to provide inspiration for the share price.
OceanaGold (OTCPK:OCANF) and B2Gold (NYSEMKT:BTG) both appear optimistic with regard to their respective gold mine operating permits in the Philippines. OceanaGold had additional trouble handed down at the hands of the World Bank's International Centre for Settlement of Investment Disputes. The arbitrator awarded the Government of El Salvador $8 million to close a dispute the company had inherited from its Pacific Rim takeover. How that's a sign of El Salvador needing to improve its business climate is beyond this scribe.
Sibanye Gold (NYSE:SBGL) has finally received regulatory clearance for its $330 million acquisition of Anglo American Platinum's (OTCPK:AGPPF) Rustenburg mines. The deal should close shortly now, more than a year after it was announced, and it will place Sibanye Gold among the world's top five platinum producers.
Orca Gold (OTCPK:CANWF) isn't losing any time after the recent management change discussed in more detail here. The company is placing shares at C$0.34, or roughly three times the share price it started the year with. And no warrants attached.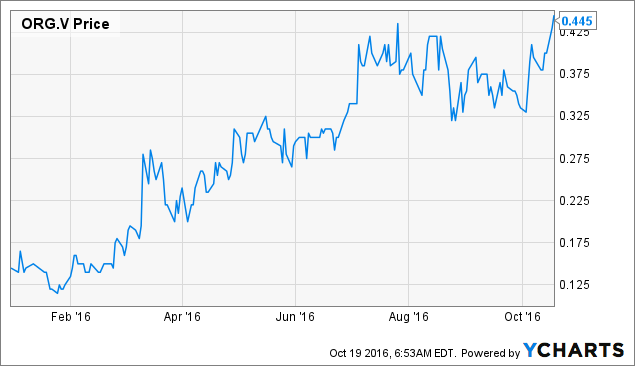 And this is exactly where we tip our hat and express our sincere hope to see youse all again next week.
Disclosure: I am/we are long ASM, NULGF, NSU.
I wrote this article myself, and it expresses my own opinions. I am not receiving compensation for it (other than from Seeking Alpha). I have no business relationship with any company whose stock is mentioned in this article.
Editor's Note: This article covers one or more stocks trading at less than $1 per share and/or with less than a $100 million market cap. Please be aware of the risks associated with these stocks.