Diversification is an important principle of portfolio design.
Harry Markowitz is credited with calling diversification a "free lunch" for investors. Markowitz was awarded the Nobel Prize in Economics in 1990 for his work in the theory of portfolio selection, particularly his focus on diversification, which began in 1952. Here's part of the Nobel statement that accompanied the prize:
The contribution for which Harry Markowitz now receives his award was first published in an essay entitled "Portfolio Selection" (1952), and later, more extensively, in his book, Portfolio Selection: Efficient Diversification (1959).
The importance of diversification is generally accepted today, in part because Markowitz pointed out that
... the essential aspect ... is not the risk of each asset in isolation, but the contribution of each asset to the risk of the aggregate portfolio.
The Nobel description of Markowitz' contribution about diversification concluded with these words:
Thus, in general, risk cannot be totally eliminated, regardless of how many types of securities are represented in a portfolio.
Because risk cannot be totally eliminated, it's important to approach portfolio design with the goal of "relative safety," particularly in a bull market that is midway through year eight.
Your October Mini-Refresher Course About Bear Markets
October is a good time to be reminded that bull markets can reverse course in a hurry, as in the crash of October 24-29, 1929.
David Swensen, Yale University's Chief Investment Officer since 1985, was a guest lecturer at a February, 2008 Yale open course on Financial Markets. Below are some of Swensen's thoughts about diversification. His lecture was just a few months before markets crashed in the fall of 2008. Swensen reminded students of the losses incurred during the Great Depression that began in 1929:
For every dollar that you had in small stocks at the peak of the market, by the end of 1929, you lost 54% of your money. By the end of 1930, you lost another 38% of your money; by the end of 1931, you lost another 50%; and by the end of - by June of 1932, you lost another 32%. So, for every dollar that you had at the peak, at the trough you had $.10 left.
Swensen made the point that the overwhelming portion of the investing community fled the stock market and put their money in treasury bonds or treasury bills in the 1930s, 1940s and 1950s.
Swensen said a bias toward equities is a sound long-term investing principle. The longer one's investing horizon, the more sense this equity bias makes.
As long as there was a memory of the searing experience that people had in the equity markets around the time of the great crash, people reacted to it by saying, avoid this risky asset, it doesn't make any sense for a fiduciary or for an individual to own these risky things called stocks.
This flight from equities was repeated on a smaller scale shortly after Swensen's lecture. Some investors still haven't returned to stocks. Swensen said the flight from stocks in the 1930s came at exactly the wrong time.
If you put a dollar into small stocks in June of 1932, by the end of 2006, you would have had 159,000 times your money. Just at the point of maximum opportunity people were at the point of maximum bearishness about the equity markets.
Finally, Swensen articulated the challenge of relative safety that always confronts investors and the importance of diversification:
The take-aways are that an equity bias is an absolutely sensible underpinning for investors with long time horizons but that diversification is important. You have to limit your exposure to risky asset classes to a level that allows you to sustain those positions even in the face of terribly adverse market conditions.
One step toward relative safety is sector diversification.
Many of us have benefited from Bob Wells' articles about portfolio design. Bob consistently reminds us to include sector diversification in our business plan. You can read Bob's 2016 Portfolio Business Plan by clicking here. The "Portfolio Construction" section of his plan includes this goal for sector diversification: 50% or more of the portfolio value will be invested in defensive sectors which include: Consumer Staples, Utilities, Tele-com, Drugs.
Bob's most recent article, a Q3 2016 review, reaffirms this 50% allocation to defensive sectors. In conversation following that article, we agreed that dividend investors in or near retirement face the three-dimensional challenge of striving for (1) relative safety; (2) the portfollio's income target; and (3) simplicity of management.
In a June, 2016 article about market risk, RoseNose endorsed the definition of defensive sectors as Consumer Staples, Healthcare, Utilities, and Telecom. At the time of that article, 51.0% of the market value of her portfolio was in these sectors, plus another 6.6% in healthcare REITs, which she considers defensive.
What's your definition of defensive?
My recent conversation with Bob caused me to evaluate my definition of defensive sectors and to reflect on the quest for relative safety.
I added a small section to my spreadsheet to automatically calculate the percentage of my portfolio's market value and income that is comprised of these four sectors:
| | | |
| --- | --- | --- |
| Sector | %Market Value | %Income |
| Consumer Staples | 10.8% | 7.9% |
| Healthcare | 8.9% | 8.6% |
| Utilities | 18.0% | 20.9% |
| Telecommunication | 0% | 0% |
| Total | 37.7% | 37.4% |
My Consumer Staples stocks are Wal-Mart (NYSE:WMT), Procter & Gamble (NYSE:PG), Coca-Cola (NYSE:KO), Colgate Palmolive (NYSE:CL), PepsiCo (NYSE:PEP) and Archer Daniels Midland (NYSE:ADM).
My Healthcare holdings are Johnson & Johnson (NYSE:JNJ), Merck (NYSE:MRK), Pfizer (NYSE:PFE), and the closed-end fund Tekla World Healthcare Fund (NYSE:THW).
My Utility holdings are Southern (NYSE:SO), PPL Corp (NYSE:PPL), WEC Energy (NYSE:WEC), Duke Energy (NYSE:DUK), CenterPoint Energy (NYSE:CNP), Avangrid (NYSE:AGR), Brookfield Renewable Partners (NYSE:BEP), Brookfield Infrastructure Partners (NYSE:BIP), the closed-end fund BlackRock Utility & Infrastructure Trust (NYSE:BUI), Entergy Arkansas 1st Mortgage Bond (EAI), Entergy New Orleans 1st Mortgage Bond (ENO), NextEra Energy Capital Jr. Subordinated Debenture (NEE.K), Southern Co Gas Capital (SOJ.B) and the Vanguard Utility ETF (NYSEARCA:VPU).
Currently, I have no Telecommunication holdings.
Did I just throw you a curve ball? Rose did some "sector fudging," which I have also done on occasion. Rose expanded Bob's definition of defensive sectors by adding healthcare REITs. I held healthcare REITs in the past and, like Rose, I considered them to be in the Healthcare sector.
This year I added some preferred stocks, some "baby bonds," some closed-end funds, and some exchange-traded funds to the portfolio, and you see them sprinkled among the various sectors above. (The closed-end funds I've selected generally do not use leverage but they write options to enhance their income.)
The conversation with Bob Wells following his article prompted me to perform a "portfolio safety audit." I consulted Brian Bollinger's Simply Safe Dividends website, which features a nice "Portfolio Analyzer" function. One evaluative category is "Dividend Safety." Stocks are scored on a scale of 0 to 100, with 50 being average, 75+ considered excellent, and 25 or less considered weak. The metrics used to calculate this safety number include payout ratio, free cash flow generation, recession performance, dividend growth streak and profitability trends. Here's more about Simply Safe Dividend's ratings.

Click to enlarge
Of the 38 individual equities in my portfolio, 24 have dividend safety scores of 75+. 14 have Dividend Safety scores of 95 or higher:
In his classic book The Single Best Investment, Lowell Miller encourages investors to seek relative safety by investing in companies with an Standard & Poor's credit rating of BBB+ or higher. Of the 38 individual equities in my portfolio, 17 have credit ratings of AA- or higher and 30 are rated A- or higher. After I began paying attention to credit ratings, over time I moved the average credit rating significantly higher, which has increased my "SWAN" (sleep well at night) factor.
It's important to recognize that a strong credit rating is no guarantee of anything, including dividend growth. A strong rating simply means that a ratings agency believes a company is likely to pay its debts. Ratings agencies are not concerned about whether a company pays a dividend or grows the dividend. In fact, they may become concerned when the dividend makes it harder for a company to meet its debt obligations. With that caveat, I concur with Lowell Miller's use of credit ratings as a way to evaluate relative dividend safety.
Another factor to consider is a company's dividend streak, the number of consecutive years of increases. There are no guarantees here, either, but column one of my spreadsheet is devoted to the S&P credit rating and column two shows the number of consecutive years of dividend increases, as maintained by David Fish.
General Electric (NYSE:GE) is a recent example of a company with an extremely high credit rating (AA+) that failed to increase its dividend, ending a short streak of 5 years.
Is your portfolio most vulnerable to company risk, sector risk or market risk?
As some of you know, I have begun integrating exchange-traded funds (ETFs). I enjoy studying individual companies but that may change someday. Should I or my heirs decide to move toward funds, a framework will be in place. I've written about this in earlier articles. Currently, my goal is to have 7 ETFs in the portfolio, with these percentages for the ETF component:
| | | | |
| --- | --- | --- | --- |
| Fund | Ticker | Target | Current |
| Vanguard Total Stock Market Index | VTI | 25% | 0% |
| Vanguard Developed Markets Index | VEA | 20% | 11.0% |
| Vanguard Emerging Markets Index | VWO | 5% | 11.4% |
| Vanguard High Dividend Yield Index | VYM | 25% | 21.2% |
| Vanguard Mid-Cap Value Index | VOE | 10% | 0% |
| Vanguard REIT Index | VNQ | 10% | 25.0% |
| Vanguard Utilities Index | VPU | 5% | 31.4% |
Target is the target percentage of each ETF relative to the other ETFs. The total ETF percentage is small now (9.1% of the market value), but regardless of whether it is 10% or 100%, I aim to grow the ETFs toward the relative target percentages shown above. So far, I've purchased 100 shares each of VEA, VWO, VYM, VNQ and VPU. The most recent purchase was VYM at $70.81.
The first three ETFs above (VTI, VEA and VWO) provide a way to reduce company risk. That's one of the great advantages of mutual funds or ETFs. The three index funds provide exposure to the global stock market. The last four ETFs (VYM, VOE, VNQ and VPU) provide additional exposure to dividend stocks.
Another reason to pay attention to diversification is to avoid excessive sector risk. Many dividend investors profited from the US energy boom of 2012-2014, and many were hurt by the recession in the oil and gas industry in 2015-2016. The historic bubble in the 1990s technology sector that ended in 2000 was so extreme that it took Microsoft almost 17 years to return to all-time high levels. MSFT hit $59.97 in 1999. The stock reached $60.45 on October 21, 2016 and closed at $59.66.
With REITs now carved out of the Financial sector, S&P has 11 sectors. Fidelity maintains a breakdown of each sector's weighting in the US equity market. Here are the weightings as of 9/30/16:
| | |
| --- | --- |
| Information Technology | 21.24% |
| Healthcare | 14.68% |
| Financials | 12.78% |
| Consumer Discretionary | 12.53% |
| Consumer Staples | 9.88% |
| Industrials | 9.73% |
| Energy | 7.28% |
| Utilities | 3.28% |
| Real Estate | 3.06% |
| Materials | 2.90% |
| Telecommunications | 2.64% |
The four defensive sectors mentioned earlier are highlighted above. Together, they comprise 30.48% of the US equity market. Many dividend investors choose to have a higher percentage of utilities. Telecom stocks are also popular among dividend investors.
Here's the current sector breakdown of the portfolio, by market value and by income:
| | | |
| --- | --- | --- |
| Info Tech -- Automatic Data (NASDAQ:ADP), Texas Instruments (NYSE:TXN), International Bus. Mach. (NYSE:IBM), MSFT, AAPL, CSCO, QCOM | 15.9 | 10.8 |
| Healthcare -- JNJ, MRK, PFE, THW | 8.9 | 8.6 |
| Financials -- Royal Bank of Canada (NYSE:RY), Toronto Dominion (NYSE:TD), Schwab Pfd. (SCHW.D), CHS Pfd. (NASDAQ:CHSCM), Fed. Agric. Mtg. Corp. Pfd. (NYSE:AGM.C), KKR Pfd. (KKR.A), State Street Pfd. (STT.G), Tri-Continental Corp. (TY.P), Wells Fargo Pfd. (WFC.Q) | 14.0 | 17.7 |
| Consumer Discretionary -- GPC | 1.0 | 0.7 |
| Consumer Staples -- WMT, PG, KO, CL, PEP, ADM | 10.8 | 7.9 |
| Industrials -- Cummins (NYSE:CMI), Dover (NYSE:DOV), Emerson (NYSE:EMR), GE, MMM, GWW | 10.7 | 7.7 |
| Energy -- Pattern Energy (NASDAQ:PEGI), Enviva (NYSE:EVA), Enterprise Products Partners (NYSE:EPD) | 4.1 | 6.9 |
| Utilities -- SO, PPL, WEC, DUK, CNP, AGR, BEP, BIP, VPU, BUI, EAI, ENO, NEE.K, SOJB | 18.0 | 20.9 |
| Real Estate -- Hannon Armstrong (NYSE:HASI), WP Carey (NYSE:WPC), Public Storage Pfd. (PSA.B), Cohen & Steers Total Return CEF (NYSE:RFI), VNQ | 9.0 | 12.3 |
| Materials | 0 | 0 |
| Telecommunications | 0 | 0 |
In addition to the above sectors, the portfolio includes:
| | | |
| --- | --- | --- |
| Generic CEFs -- Boulder Growth & Income Fund (NYSE:BIF), Eaton Vance Tax Mgd. Div. Eq. Inc. (NYSE:ETJ) | 1.8 | 3.7 |
| Dividend ETF -- VYM | 1.9 | 1.5 |
| International ETFs -- VEA, VWO | 2.0 | 1.3 |
| Cash | 1.9 | 0 |
As I made my "portfolio safety audit," I observed that I am overweight in two non-defensive sectors--Technology and Financials. These tech stocks represent one of the U.S. strengths within the global economy. Here are the stocks and their S&P credit ratings:
Microsoft: AAA
Apple: AA+
Automatic Data Processing: AA
International Business Machines: AA-
Cisco: AA-
Qualcomm: A+
Texas Instruments: A+.
I'm a late-comer to Technology. The first purchase was IBM in March, 2015 at $160.02, followed by MSFT in September, 2015 at $43.66, TXN in January, 2016 at $51.17, QCOM in January, 2016 at $43.51, CSCO in February, 2016 at $24.49, ADP in September, 2016 at $89.76 and AAPL in September, 2016 at $104.78.
These stocks illustrate the fact that there are speculative stocks in defensive sectors and there are stocks that have demonstrated relative safety within non-defensive sectors.
My investments in U.S. banks have not been successful. Currently, my only bank common stocks are Canadian: RY and TD. I missed the best buying opportunity in early 2016 (when RY traded in the mid-$40s and TD traded in the mid-$30s). I first purchased RY in July, 2016 at $60.32 and TD in July, 2016 at $43.23.
Seven of the 8 preferred stocks in the portfolio are in the Financial sector. These stocks were purchased between April and August, 2016. This seemed to me to be a conservative way to participate in the financial and to secure a relatively safe yield (currently ranging from 4.8% to 6.2%). With these stocks, I've given up dividend appreciation (because the payout is fixed), but if the companies honor their commitments, the investments will provide steady income with lower volatility.
The portfolio was updated in an October 3 article. Since then, I trimmed PEP at $106.33, EMR at $53.66, CMI at $129.54, and QCOM at $67.21. I closed my position in the Eaton Vance Tax Managed Dividend Equity Income Fund (NYSE:ETY) at a small profit. I've decided to use sector CEFs and to limit that exposure to five CEFs. At some point, I might close my position in ETJ and open a position in the BlackRock Science and Technology Trust (NYSE:BST). I added some shares of GE at $29.20.
In addition to the VYM purchase mentioned above, two utility bonds were added to the portfolio: Entergy Arkansas (EAI) at $24.92 and Southern Company Gas Capital (SOJB) at $24.98. EAI is now 1.3% of the portfolio and SOJB is 1.4%. I began a position in PPL Corp at $32.44. PPL is now 1.0% of the portfolio.
My "portfolio safety audit" reaffirmed my conviction that of the three risks named above (company risk, sector risk and market risk), my greatest concern is market risk. I feel better about my holdings and my sector diversification than I do about global geopolitical and economic risks. I see excessive debt, political uncertainty, deep polarization in U.S. society (exacerbated by this election season), and erratic international leadership driven by ideological and/or religious extremism. Gary Gordon's article in August about today's credit boom was insightful and sobering.
I hope to hear how you approach the issues of relative dividend safety and sector diversification.
A closer look at PPL Corporation
PPL is the eighth largest gas and electric utility in the U.S. by market capitalization. 2015 revenues were $7.7 billion. The company's 13,000 employees serve 10.5 million customers in the U.S. and U.K.
The company was formed as Pennsylvania Power & Light in 1920 with the merger of 8 utilities. PPL is headquartered in Allentown, PA. PPL operates in several business segments, including:
Louisville Gas & Electric and Kentucky Utilities
PPL Electric Utilities
PPL Translink
Western Power Distribution.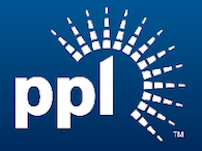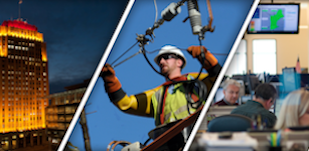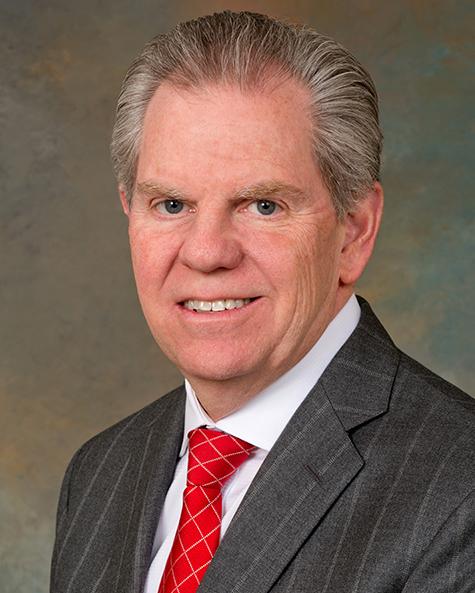 William H. Spence ,59, is chairman, president and chief executive officer of PPL. Prior to his appointment as chairman in April 2012, Spence served as chief executive officer and director since November 2011. Previously, he was named president and chief operating officer in July 2011, and served as Executive Vice President and Chief Operating Officer beginning in 2006. Prior to joining PPL in 2006, Spence served 19 years with Pepco Holdings, Inc. and its heritage companies, Delmarva Power and Conectiv, where he held a number of senior management positions.
Louisville Gas & Electric and Kentucky Utilities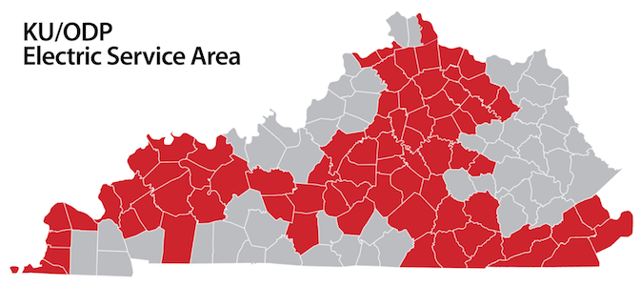 Click to enlarge
Louisville Gas and Electric Company and Kentucky Utilities Company, are regulated utilities that serve nearly 1.3 million customers. LG&E serves 322,000 natural gas and 403,000 electric customers in Louisville and 16 surrounding counties. KU serves 546,000 customers in 77 Kentucky counties and five counties in Virginia. The Virginia business operates as Old Dominion Power (NYSE:ODP).

PPL Electric Utilities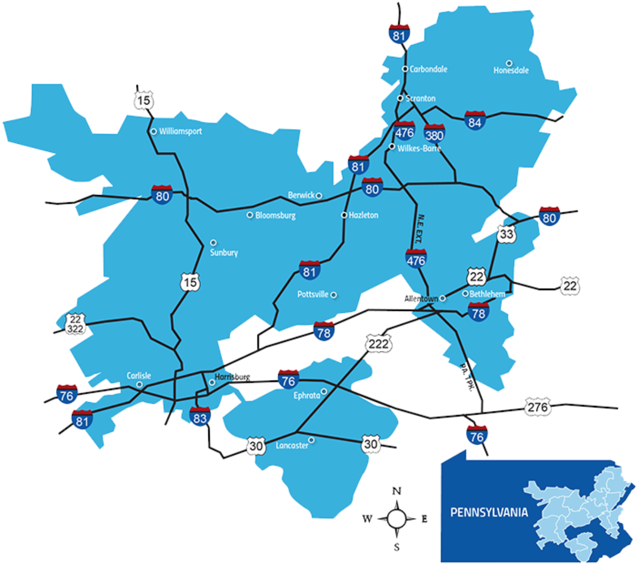 Click to enlarge
PPL Electric Utilities serve 1.4 million customers and maintain 48,000 miles of power lines in 29 counties in central and eastern Pennsylvania.
PPL was the first utility in Pennsylvania to track hourly usage for all of customers. Their advanced metering system enables them to manage hourly electricity-use data. This information will provide new for customers to manage their energy use.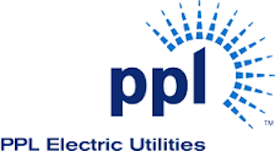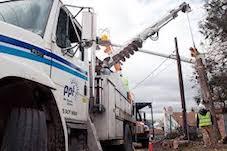 PPL Translink
PPL TransLink develops transmission projects to make electric service more reliable, save customers money, and help move power-including electricity from new renewable sources-to homes and businesses. Examples of projects include:
Susquehanna-Roseland: The $640 million, 101-mile Pennsylvania portion of a 500-kilovolt line was placed in service in 2015 to make service more reliable for millions of people in the Northeast.
Northeast-Pocono: The $350 million, 70-mile new transmission line and substations was placed in service in 2016 to strengthen the delivery system in the Poconos and northeast Pennsylvania.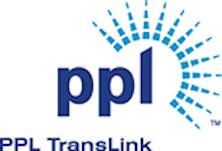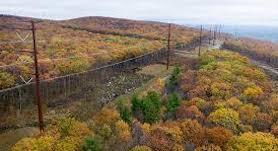 Western Power Distribution
WPD employs 6,000 people to distribute electricity to 7.8 million customers in the United Kingdom across a 55,300 square kilometers (21,351 square mile) service area which covers the Midlands, South Wales and the South West.
WPD operates four electric distribution companies: WPD South West, WPD South Wales, WPD East Midlands and WPD West Midlands. The companies are registered in Bristol, England.

The network spans the width of the country from Penzance on the tip of Cornwall all the way to Skegness on the North Sea. It consists of 220,000 kilometers (136,700 miles) of overhead lines and underground cables, and 185,000 substations.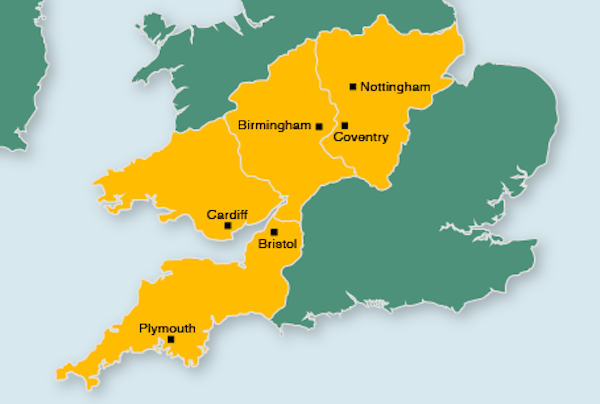 Western Power Distribution operates as a regulated monopoly by Ofgem (the Office of the Gas and Electricity Markets) and has received the Government's Charter Mark, now known as the Customer Service Excellence award, since 1992. Ofgem has produced a brief video to explain how networks operate.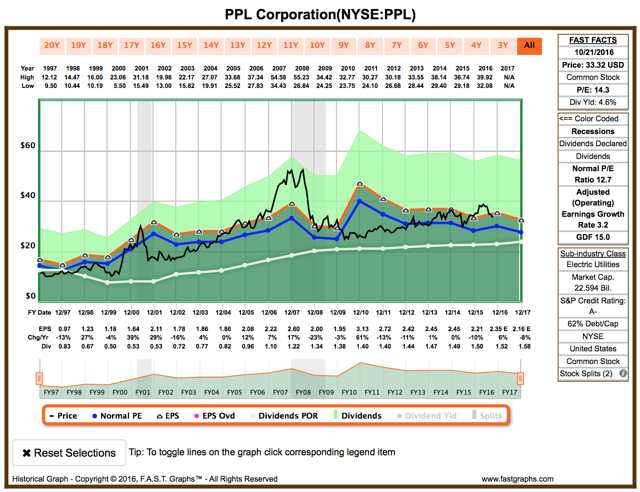 Click to enlarge
F.A.S.T. Graphs provides a helpful snapshot of PPL. The graph shows that PPL was relatively overvalued through most of 2007-2008, was relatively undervalued during most of 2009-2015, and was slightly overvalued during much of 2016, returning to fair value this Fall.
At $33.32, the current P/E of 14.3 is higher than the normal P/E of 12.7. F.A.S.T. Graphs uses a "blended" P/E based on the most recent value and the nearest forecast value. (Compare with the Better Investing P/E calculation below.) The dividend yield is 4.6%. The S&P credit rating is A-. Debt is 62% of capitalization. The current price is 16.5% off its 52-week high price of $39.92. The current price is 3.9% above its 52-week low price of $32.08.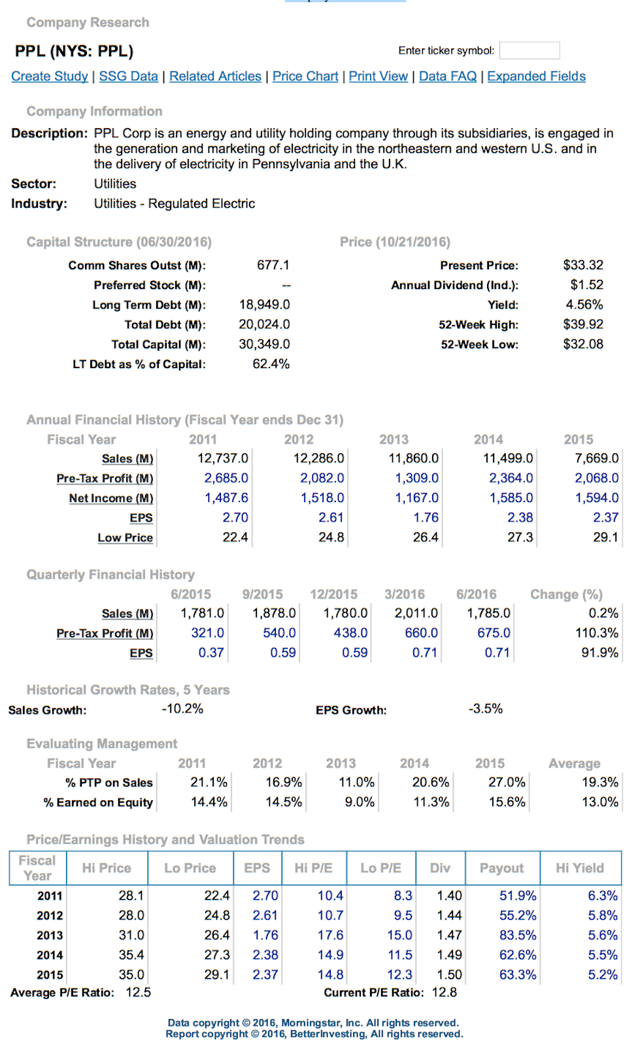 Click to enlarge
Better Investing (formerly the National Association of Investment Clubs) provides this data from Morningstar. This shows $2.60 as the trailing 12-month Earnings Per Share, giving PPL a current P/E ratio of 12.8, slightly above the 5-year average P/E of 12.5.
The high yield for the past five years has ranged from 5.2% to 6.3%. The current dividend is $1.52, for a current yield of 4.56%.
Simply Safe Dividends gives PPL a dividend safety number of 77 (on a scale of 0 to 100, anything above 75 is considered excellent). PPL, however, has a low dividend growth rate of 7. By comparison, CNP is 6, DUK is 13 and SO is 18. Here is an excerpt from Simply Safe Dividends' analysis of PPL:
PPL has a Dividend Safety Score of 77, suggesting that the company's dividend is extremely safe. The company's earnings payout ratio over the last 12 months is 58%. ... The company hasn't consistently generated free cash flow, recording positive free cash flow in 6 of its last 11 fiscal years. ... The company's return on invested capital was 5.6% in its most recent fiscal year .... During the financial crisis, PPL's sales declined by 5%, and the company's financial strength was great enough to allow it to increase its dividend, which has grown for more than ten consecutive years. ... the stock's price has been significantly less volatile than the market in recent years.
Here are the three most recent Seeking Alpha articles about PPL:
David Zanoni sees PPL as attractively valued versus its peers, having raised its estimate for 2016 EPS from $2.25-$2.45 to . 2.43-$2.63. He notes that the company is committed to increasing the dividend by 4% per year through the end of the decade, but he also sees some macro headwinds facing the utility sector, including more energy efficient homes and businesses, capital expenses to upgrade delivery systems, and the potential for rising interest rates.
William Stamm noted that PPL took an overdone "Brexit" hit due to its very large U.K. operations, which provided an opportunity to buy the dip. I agree with William's assessment that the selloff was overdone.
Horizon Investments' August article was its sixth SA article since February, 2015. The author sees long-term earnings growth driven by its investments in U.S. utilities. Its long-term earnings are expected to grow 5%-6% annually.
David Fish has PPL as a Dividend Contender with 15 consecutive years of dividend increases.
Conclusion
I made an initial investment in PPL shares at $32.44 on October 5, 2016. It comprises 1.0% of the portfolio. I owned shares of PPL several years ago and I have been impressed with their recent progress. Occasionally, I listen to a BBC radio podcast, "Wake Up to Money." From time to time they have discussed the privatization of U.K. utilities, which seems to be a workable blend of free enterprise and a government-regulated monopoly. I view PPL's U.K. exposure as a positive, and their U.S. footprint complements my other utility holdings.
I look forward to our conversation.
I do not advocate the purchase or sale of any security. I offer this update as the journal of my effort to design and build a retirement portfolio that puts a priority on relative safety, a history of dividend growth and solid future prospects. Your goals and risk tolerance may differ, so please do your own due diligence.
Disclosure: I am/we are long PPL, JNJ, MSFT, GE, AAPL, WMT, ADP, PFE, MRK, PG, MMM, KO, GWW, IBM, CSCO, RY, CL, TD, QCOM, TXN, CMI, DOV, GPC, EMR, PEP, ADM, SO, WEC, DUK, CNP, AGR, BEP, PEGI, HASI, EVA, EPD, BIP, WPC, VEA, VWO, VYM, VNQ, VPU, SCHW.D, CHSCM, AGM.C, KKR.A, PSA.B, STT.G, TY.P, WFC.Q, EAI, ENO, NEE.K, SOJB, BIF, BUI, RFI, THW, BST, ETJ.
I wrote this article myself, and it expresses my own opinions. I am not receiving compensation for it (other than from Seeking Alpha). I have no business relationship with any company whose stock is mentioned in this article.