We wrote on Friday that there was a chance for a "technical default if Venezuela couldn't get bondholders to agree." There was an announcement today that only 39% of the bondholders agreed to the PDVSA swap. PDVSA said Monday that $2.8 billion of bonds have agreed to extend maturities. This is far short of the $5.325 billion PDVSA was seeking to exchange.
The debt swap now allows PDVSA to last through 2017, but questions remain for 2018. A news report also came out today saying that the Venezuelan National Assembly (VNA), an opposition group supported by the U.S., is calling for the impeachment of President Maduro.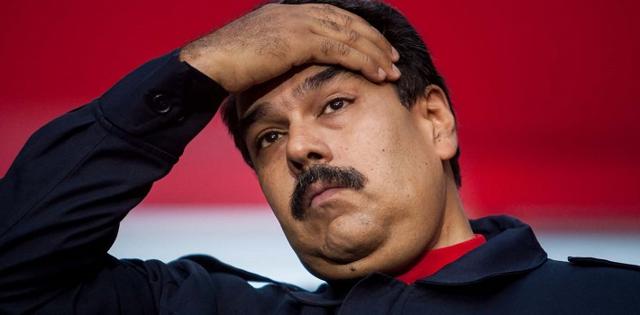 Click to enlarge
Source: El Nacional
The VNA held a special session on Sunday after President Maduro halted a recall referendum. This move by President Maduro has now escalated into the opposition calling for an impeachment. Supporters of the current government stormed the VNA building on Sunday in protest and vandalized the building. As the opposition tries to figure out how to oust Maduro, the economy continues to struggle. The Wall Street Journal wrote an excellent piece on Sunday detailing how Venezuela's oil production will continue to decline from neglect and lack of capital invested.
In our recent article titled, "Big Picture Outlook - Why We Think Oil Prices Are Heading Higher," one of our variant perceptions is on the decline in Venezuela's oil production. Here's what we said:

Click to enlarge
Our discussions with industry consultants familiar with Venezuela told us some of the things detailed in the WSJ piece, but we had no idea that Venezuela has been flaring its production off. It appears to us that the 100k b/d decline will continue even as oil prices recover. Looking at recent production trends, traders we spoke to calculate Venezuela's oil production at just under 1.9 million b/d vs. the 2.4 million b/d Venezuela reported.
Overall, market participants should pay very close attention to the developments taking place in Venezuela. Now that near-term concerns for PDVSA are over, the focus is on the impeachment move made by the opposition party VNA. Political turmoil could cascade into more economic chaos, and result in more neglect in the oil fields. Venezuela's oil production should continue to decline even in the midst of an oil price recovery, as years of neglect mean its aging oil fields won't be able to recover.
If you are interested in reading our Big Picture Outlook, please consider becoming a premium subscriber here. Thank you for reading our Oil Markets Daily.
Disclosure: I/we have no positions in any stocks mentioned, and no plans to initiate any positions within the next 72 hours.
I wrote this article myself, and it expresses my own opinions. I am not receiving compensation for it (other than from Seeking Alpha). I have no business relationship with any company whose stock is mentioned in this article.