By Joe Amato, President and Chief Investment Officer, Equities
Don't let a busy fall calendar distract you from longer-term fundamentals.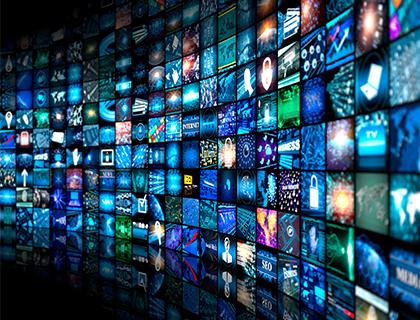 Regular readers of the CIO Weekly Perspectives know that we try to relate our observations on topical news to our medium-term investment outlook. Yet a "weekly" commentary inevitably gets a little caught up in current headlines.
So this week we try to dig beneath the surface of the headlines that are dominating current markets. There are already plenty of deeper indicators of what the world might look like in 2017-18.
An Eventful and Uncertain Fall Ahead
For sure, there's a lot to dig through between now and the end of the year: quarterly earnings, GDP growth, employment figures, and, of course, central bank policy decisions. After 20 weeks of corporate bond purchases, last Thursday Mario Draghi's pronouncements left markets looking to December 8 for more hints about whether QE would be extended or "tapered". Six days later we will have a Federal Reserve announcement likely to increase short-term rates. And, if you haven't heard, the U.S. has a big vote on November 8, Italy has a tricky referendum to get through on December 4 and Spain may be forced into yet another general election before the end of the year.
These events are likely to move markets - understandably. Some will undoubtedly feature in forthcoming CIO Perspectives. But, as investors become consumed with these current events, storm clouds seem to be gathering and recession risks rising.
Recession Risks Are Rising
Near-term economic data looks decent enough. U.S. GDP for the second half of the year will likely show an improvement on the first half and, while it's early days in the Q3 earnings season, it looks like S&P 500 earnings, while nothing to write home about, will have modestly improved.
Nonetheless, that only brings us to flat earnings growth year on year, and it marks six straight quarters of weak reports. Moreover, the Bureau of Economic Analysis's National Economic Accounts reveals this to be a problem across U.S. businesses, not just among the S&P 500 elite group of companies.
Housing starts have slowed, retail sales and consumer confidence are softening and employment growth seems to be peaking. The inflation we are experiencing is not benign: non-discretionary costs such as energy, housing and healthcare are rising, but not discretionary costs - a characteristic of recessions, historically. Wages are rising, which will put pressure on companies' margins. And of greatest concern, credit conditions appear to be tightening: recent editions of the Federal Reserve Board's Senior Loan Officer Opinion Survey on Bank Lending Practices (SLOOS) report tightening lending standards for all companies, but especially smaller firms.
We Are Late Into an Elongated Cycle
These are all late-cycle indicators. We should not turn a blind eye to them just because GDP and earnings have ticked up slightly on a weak first half of the year.
Let's be clear: I'm not calling for a recession to start on January 1, or for investors to sell all their risk assets. Indeed, this has been an elongated business cycle and there is a good chance that it can be elongated still further. Even casual observers of this economic cycle will conclude it has been quite unique. What might lead us to get more optimistic in our outlook? Political leadership doing their job: corporate tax reform, infrastructure investment, and a more sensible regulatory environment.
We have written a lot over recent weeks about the growing probability of extra fiscal stimulus around the world, for example. Central banks have been keeping things afloat for years and will continue to try to do so.
But it's also true that central banks are conceding the limits of their influence and that politics can easily get in the way of fiscal plans and structural reforms. Even in the best-case scenario, no central bank or government has ever been able to legislate the business cycle out of existence.
So this is just a timely reminder that the cycle will turn at some point, and that a couple of quarters' headlines can obscure late-cycle dynamics that are appearing in the data. Digging down to these underlying dynamics keeps us relatively cautious on risky assets.
In Case You Missed It
NAHB Housing Market Index: -2 to 63 in October

U.S. Housing Starts: -9% to SAAR of 1.05 million units in September

U.S. Building Permits: +6.3% to SAAR of 1.23 million units in September

U.S. Existing Home Sales: +3.2% to SAAR of 5.47 million units in September

U.S. Consumer Price Index: +0.3% in September month over month and +1.5% year over year (core CPI increased +0.1% month over month and +2.2% year over year)
What to Watch For
Tuesday 10/25:

S&P/Case-Shiller Home Prices Index

Wednesday 10/26:

Thursday 10/27:

U.S. Durable Goods Orders

Friday 10/28:
- Andrew White, Investment Strategy Group
Statistics on the Current State of the Market - As of October 21, 2016
Market Index

WTD

MTD

YTD

Equity

S&P 500 Index

0.4%

-1.1%

6.6%

Russell 1000 Index

0.4%

-1.2%

6.6%

Russell 1000 Growth Index

0.7%

-1.1%

4.9%

Russell 1000 Value Index

0.1%

-1.4%

8.5%

Russell 2000 Index

0.5%

-2.6%

8.5%

MSCI World Index

0.5%

-1.3%

4.6%

MSCI EAFE Index

0.5%

-1.7%

0.5%

MSCI Emerging Markets Index

1.6%

0.9%

17.4%

STOXX Europe 600

0.1%

-2.8%

-3.3%

FTSE 100 Index

0.2%

1.9%

16.4%

TOPIX

1.3%

3.2%

-9.9%

CSI 300 Index

0.7%

2.3%

-8.8%

Fixed Income & Currency

Citigroup 2-Year Treasury Index

0.0%

-0.1%

1.1%

Citigroup 10-Year Treasury Index

0.5%

-1.1%

6.0%

Bloomberg Barclays Municipal Bond Index

0.0%

-1.0%

3.0%

Bloomberg Barclays US Aggregate Bond Index

0.3%

-0.3%

5.4%

Bloomberg Barclays Global Aggregate Index

0.0%

-2.2%

7.4%

S&P/LSTA U.S. Leveraged Loan 100 Index

0.2%

0.6%

9.2%

BofA Merrill Lynch U.S. High Yield Index

0.6%

1.1%

16.6%

BofA Merrill Lynch Global High Yield Index

0.3%

0.3%

14.6%

JP Morgan EMBI Global Diversified Index

0.6%

-0.3%

14.4%

JP Morgan GBI-EM Global Diversified Index

0.2%

-0.8%

16.1%

U.S. Dollar per British Pounds

0.0%

-6.1%

-17.3%

U.S. Dollar per Euro

-1.2%

-3.3%

0.1%

U.S. Dollar per Japanese Yen

0.5%

-2.5%

15.9%

Real & Alternative Assets

Alerian MLP Index

1.4%

-0.6%

15.3%

FTSE EPRA/NAREIT North America Index

0.3%

-4.0%

7.5%

FTSE EPRA/NAREIT Global Index

0.7%

-4.1%

6.5%

Bloomberg Commodity Index

-0.3%

0.9%

9.9%

Gold (NYM $/ozt) Continuous Future

1.0%

-3.8%

19.6%

Crude Oil (NYM $/bbl) Continuous Future

1.0%

5.4%

37.3%
Source: FactSet, Neuberger Berman LLC.
This material is provided for informational purposes only and nothing herein constitutes investment, legal, accounting or tax advice, or a recommendation to buy, sell or hold a security. Information is obtained from sources deemed reliable, but there is no representation or warranty as to its accuracy, completeness or reliability. All information is current as of the date of this material and is subject to change without notice. Any views or opinions expressed may not reflect those of the firm as a whole. Neuberger Berman products and services may not be available in all jurisdictions or to all client types.
This material may include estimates, outlooks, projections and other "forward-looking statements." Due to a variety of factors, actual events or market behavior may differ significantly from any views expressed. Investing entails risks, including possible loss of principal. Investments in hedge funds and private equity are speculative and involve a higher degree of risk than more traditional investments. Investments in hedge funds and private equity are intended for sophisticated investors only. Indexes are unmanaged and are not available for direct investment. Past performance is no guarantee of future results.
This material is being issued on a limited basis through various global subsidiaries and affiliates of Neuberger Berman Group LLC. Please visit www.nb.com/disclosure-global-communications for the specific entities and jurisdictional limitations and restrictions.
The "Neuberger Berman" name and logo are registered service marks of Neuberger Berman Group LLC.
© 2009-2016 Neuberger Berman LLC. | All rights reserved