This article is about CA Inc. (NASDAQ:CA) and why it's a dividend income, total return and resurgent growth company that is being looked at by The Good Business Portfolio guidelines. I owned Computer Associates many years ago when it was on Long Island, NY, and it was a very employee-friendly company. The question is, can CA Inc. get its growth in the information technology business going again? CA Inc. is engaged in providing software solutions enabling customers to plan, develop, manage and secure applications and enterprise environments across distributed, cloud, mobile and mainframe platforms. Fundamentals of CA Inc. will be looked at in the following topics; The Good Business Portfolio Guidelines, Total Return And Yearly Dividend, Last Quarter's Earnings, Company Business Overview, and Takeaways And Recent Portfolio Changes.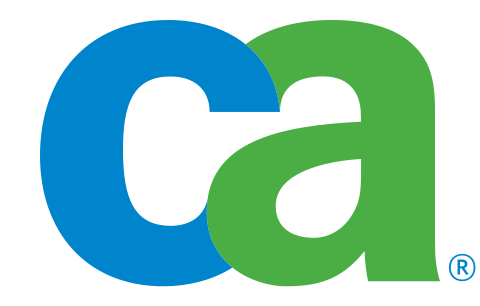 Good Business Portfolio Guidelines
CA Inc. passes 9 of 11 Good Business Portfolio Guidelines. These guidelines are only used to filter companies to be considered in the portfolio. For a complete set of the guidelines, please see my article "The Good Business Portfolio: Update To Guidelines and July 2016 Performance Review." These guidelines provide me with a balanced portfolio of income, defensive, total return and growing companies that keep me ahead of the Dow average. Some of the points brought out by the guidelines are shown below.
CA Inc. is a large-cap company with a capitalization of $14.2 billion. CA Inc. is the third largest company in the System Software peer group of 15 companies. The capitalization of the others in this peer group ranges in size from $19 billion down to $2.0 billion. This gives CA the muscle to buy bolt-on smaller companies and buy back stock. One of my guidelines is that the capitalization be at least $7 billion.
CA Inc.'s above average dividend yield is 3.2%, and the payout has been increased for 4 of the last 10 years. The average payout ratio of the dividends for the past 5 years is moderate at 46%, with an annual DGR of 1.0% over the last three years. CA Inc. therefore is a dividend income story if you want constant dividends, but is barely keeping up with inflation. My guideline on dividends is that the dividend payout has to increase 7 of the last 10 years and yield at least 1% on a yearly basis. CA Inc. fails this guideline.
CA Inc.'s last quarter earnings income was good at $0.64/share, beating the estimate of $0.61/qtr. and beat the earnings a year ago of $0.63. CA Inc. has enough cash flow to pay its above average quarterly dividend and has cash left over for its expansion of the business. CA Inc. has a yearly positive total cash flow of $900 million. This earnings beat from the previous yearly earnings may forecast the start of increasing growth for the company.
I also require the CAGR going forward to be able to cover my yearly expenses. My dividends provide 3.1% of the portfolio as income, and I need 1.9% more for a yearly distribution of 5.0%. CA Inc. has a three-year CAGR of 5.0% (from Capital S&P IQ), just meeting my requirement. This moderate growth for CA Inc. can continue the trend, benefiting from its security system software products with the hope of better gains in future years as this product area becomes more important.
Looking back five years, $10,000 invested five years ago would be worth over $17,500 today. This makes CA Inc. a good investment for the growth investor looking back, that has high current dividend and moderate growth, meeting two key requirements.
S&P Capital IQ rating for the company is three stars or hold with a target price of $35.0. CA Inc. is 9% underpriced at present compared to the target and good for the slow growth investor with the dividend as a plus.
Total Return And Yearly Dividend
The Good Business Portfolio Guidelines are just a screen to start with and not absolute rules. When I look at a company, the total return is a key parameter to see if it fits the objective of the Good Business Portfolio. CA Inc. beat the Dow baseline in my 45.7-month test compared to the Dow average. I chose the 45.7-month test period (starting January 1, 2013, and ending to date) because it includes the great year of 2013, and other years that had fair and bad performance. The total return of 56.63% makes CA Inc. appropriate for the growth investor, and CA has a 3.2% dividend yield for the income investor. YTD total return for CA Inc. is good at 12.75%, above the market by 9% short term. The last earnings report and the good YTD total return may indicate the growth in the business returning. The dividend yield is above average and covered by the earnings and has been paid and increased 4 of the last 10 years. The last dividend increase was declared in May 2016 by $0.005/qtr. or 2.0%.
Dow's 45.7-month total return baseline is 38.45%
| | | | |
| --- | --- | --- | --- |
| Company Name | 45.7. Month total return | Difference from Dow baseline | Yearly Dividend percentage |
| CA Inc. | +56.63% | +18.18% | 3.2% |
As seen in the price chart below, CA Inc. has had its ups and downs over the last 5 years, but provides a steady safe income stream and has good total returns over time.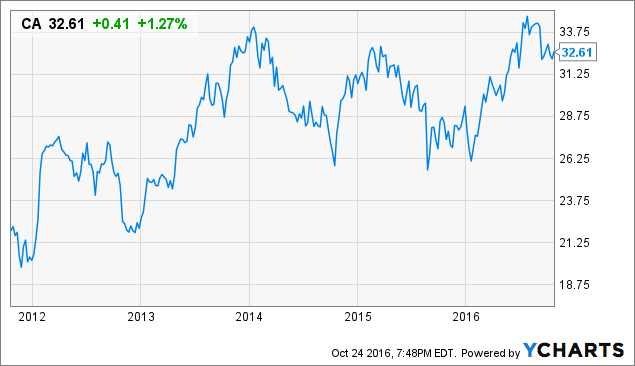 Last Quarter's Earnings
For the last quarter, on July 27, 2016, CA Inc. reported earnings of $0.64 compared to expected $0.61 and last year's $0.63. Total revenue was higher at $999 million and higher than a year ago by 2.3% that beat expected revenue by $17.21 million. This was a good report showing bottom line growth with increased top line in spite of a headwind from the strong dollar. Earnings for the next quarter are due in late October and are expected to be at $0.62 compared to $0.56 last year. This report gives a good indication for the future growth of CA, and may indicate a start of a new growth cycle for the business.
Business Overview
CA, Inc. is engaged in providing software solutions, enabling customers to plan, develop, manage and secure applications and enterprise environments across distributed, cloud, mobile and mainframe platforms. The company operates through three business segments: Mainframe Solutions, Enterprise Solutions and Services. The Enterprise Solutions segment consists of various product offerings, including Agile Management, Dev. Ops and Security.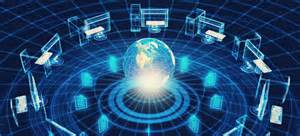 The company does have a headwind of the strong dollar, which will get stronger when the Fed raises rates. We are seeing moderate economic growth (about 2%) right now, and the Fed may raise rates in December 2016 depending on the United States' economy.
From the last earnings call, Michael Gregoire (CEO and Director) said:
I am pleased to report that we are off to a strong start in fiscal 2017. Our Q1 revenue grew year-over-year for the second consecutive quarter. Revenue improvement was broad-based with growth across all geographies. Our Q1 results give us improved confidence in our ability to cross-over into modest growth for the full year in 2017."
Overall, CA Inc. is a good business in a very competitive environment, but security software is becoming more and more important in this very large worldwide cyberwar. On the good side, the company's business is showing signs of growth accelerating, which we will see in the next earnings report soon.
Takeaways and Recent Portfolio Changes
CA Inc. is an investment for the dividend income investor and total return investor and will be considered and watched for The Good Business Portfolio when an open slot is available. The good past total return and moderate future earnings growth make CA a good buy for the dividend income investor and the moderate growth investor. Negatives for CA Inc. are the strong dollar headwind for its foreign operations and the weak worldwide economy. In the end, CA Inc. will grow as the worldwide economy starts to grow at a normal pace.
Trimmed Cabela's (NYSE:CAB) from 6.3% of the portfolio to 5.6%. It has received a bid of $65.50 cash for its shares, which to me is a fair price. I want to take a bit off the table, in case the deal does not go through. I also would like to deploy the proceeds to increase the dividend-paying companies in the portfolio.
Increased Omega Health Investors (NYSE:OHI) from 4.5% of the portfolio to 4.8%. I need a little more income, and OHI will give that to the portfolio. The portfolio will fill in the open portfolio slot with Kellogg (NYSE:K) when cash is available, followed by PepsiCo (NYSE:PEP) when the next slot is open.
The Good Business Portfolio generally trims a position when it gets above 8% of the portfolio. The four top positions in The Good Business Portfolio are -Johnson & Johnson (NYSE:JNJ) is 8.2% of the portfolio, Altria Group, Inc. (NYSE:MO) is 7.8% of the portfolio, Home Depot (NYSE:HD) is 7.8% of portfolio and Boeing (NYSE:BA) is 8.4% of the portfolio; therefore, JNJ and BA are now in trim position with Home Depot and Altria getting close.
Boeing is going to be pressed to 10% of the portfolio because of it being cash positive on individual 787 plane costs. The KC-46A refueling plane has been authorized by the Pentagon for its initial production. This will be a big step to increase Boeing's already high cash flow even more. Looking forward, I expect Boeing to beat the expected third quarter earnings of $2.63, but will not trim it until it reaches 10.0% of the portfolio. Boeing, on October 6, 2016, received an $11.7 billion order from Qatar for 30 787-9 and 10 777-300ER planes, which helps make it easier to meet year-end goals. BA earnings will come out on October 26, 2016, and we will see what the result is.
JNJ will be pressed to 9% of the portfolio because it's so defensive in this post-Brexit world. Earnings in the last quarter beat on the top and bottom line, but Mr. Market did not like growth going forward. JNJ is not a trading stock, but a hold forever - it is now a strong buy.
For the total Good Business Portfolio, please see my recent article on The Good Business Portfolio: 2016 Second-Quarter Earnings and Performance Review for the complete portfolio list and performance. Become a real time follower, and you will get each quarter's performance after the earnings season is over.
I have written individual articles on CAB, JNJ, EOS, GE, IR, MO, BA, OHI and HD that are in The Good Business Portfolio, and other companies being evaluated by the portfolio. If you have an interest, please look for them in my list of previous articles.
Of course, this is not a recommendation to buy or sell, and you should always do your own research and talk to your financial advisor before any purchase or sale. This is how I manage my IRA retirement account and the opinions on the companies are my own.
Disclosure: I am/we are long BA, JNJ, MO, HD, CAB, OHI, IR.
I wrote this article myself, and it expresses my own opinions. I am not receiving compensation for it (other than from Seeking Alpha). I have no business relationship with any company whose stock is mentioned in this article.