Last month Chipotle (NYSE:CMG) reported Q4 results which gave us some valuable guidance as to what to expect in 2012 from this soaring company. Chipotle is labeled as "caution/high risk" in Tweaker, and has been for some time -- needing higher margins and/or growth to justify valuation. Chipotle reported in Q4 that food inflation costs would rise in the "mid-single digits from the fourth quarter food cost level" and still the stock goes up - falling on deaf ears. Is CMG immune to naysayers?
Chipotle has a number of factors that could squeeze margins in the next 1-2 years. Rising gas prices could hit $5.00 nationwide, the opening of 155-165 new restaurants as quoted in CMG's Q4 guidance and higher food costs. Also interesting that insiders have taken advantage of the recent run up in the stock by selling over 10% of their shares since the first of the year.
According to consensus, in 2012, CMG is expected to grow its earnings 21-27.7%. Using CMG's cash profit margin of 18% at the high-end, and a CAPEX and cost-loaded margin of 9% on the low end, what we are looking at is a target price of $290.00, which CMG has surpassed.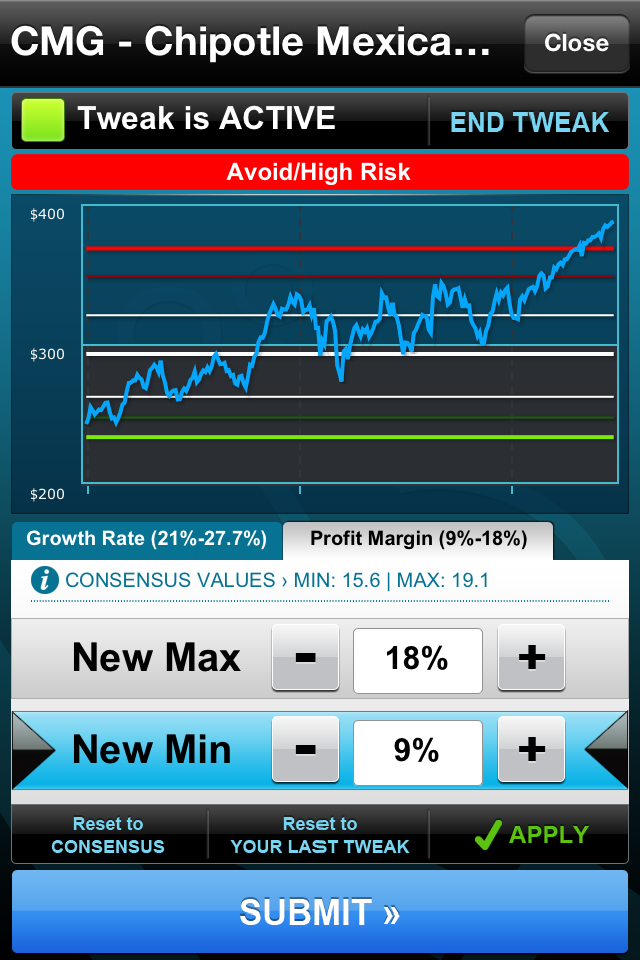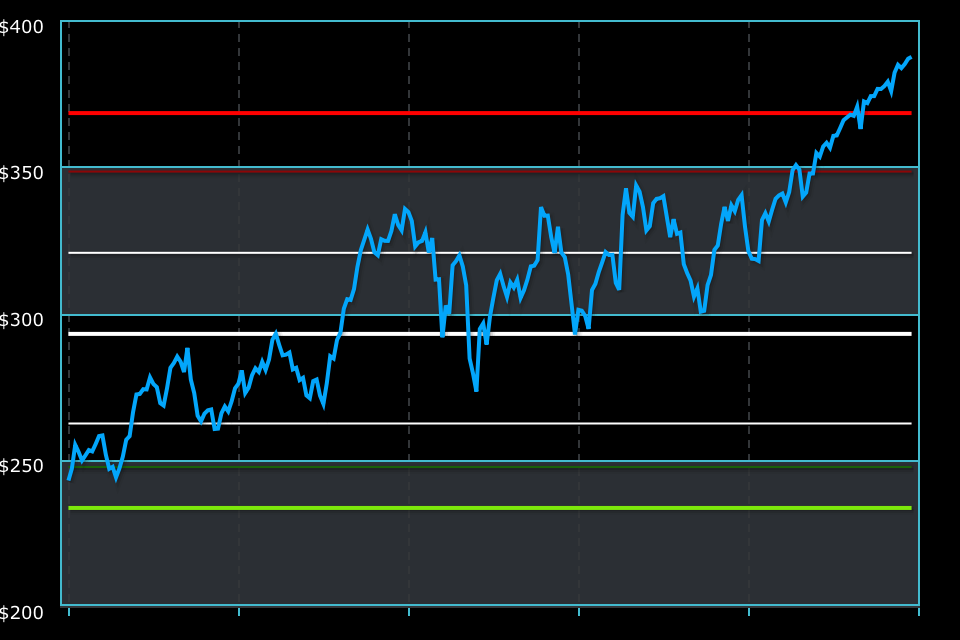 In 2013, CMG's growth rate is expected to contract. We have read two different opinions, both on Seeking Alpha, that say revenue growth is expected to slow to 17% and 24.5%. Both opinions are the high and low of consensus. We can put this range in and lower the margins to 8-16% to reflect future concerns listed above.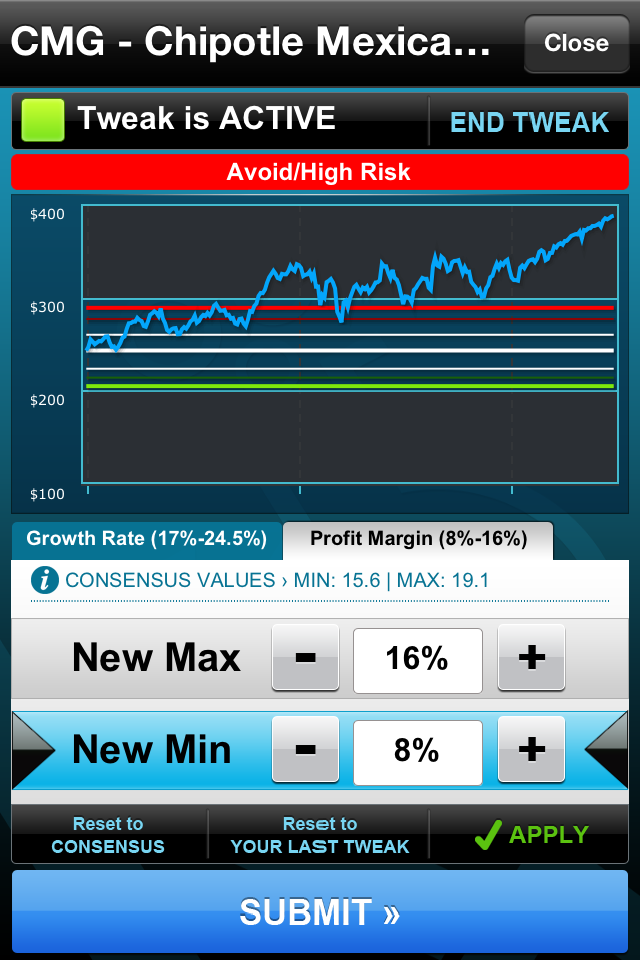 What we get then is target price of $250. Unless CMG can create more revenue -- either from their international endevous, same store sales or their new stores planned for 2012 -- It might be wise to see how 2012 plays out to avoid a Netflix-style (NASDAQ:NFLX) drop.
Disclosure: I have no positions in any stocks mentioned, and no plans to initiate any positions within the next 72 hours.