The Royal Bank of Canada (NYSE:RY) is the biggest of the Canadian banks, with international operations ranging from retail and commercial banking to wealth management.The bank is reporting this Thursday, March 1, 2012, for the quarter ending January 31, 2012, and is expected to earn $1.10 per share, according to consensus estimates.
Although seasonal analysis should not be a deciding factor in making an investment, I find it a good tool that can be utilized to time an entrance or an exit point. As the chart below illustrates, the period of seasonal strength for the bank begins in late February and continues to mid-June. The move coincides with the bank's earnings and announcements regarding dividend increases.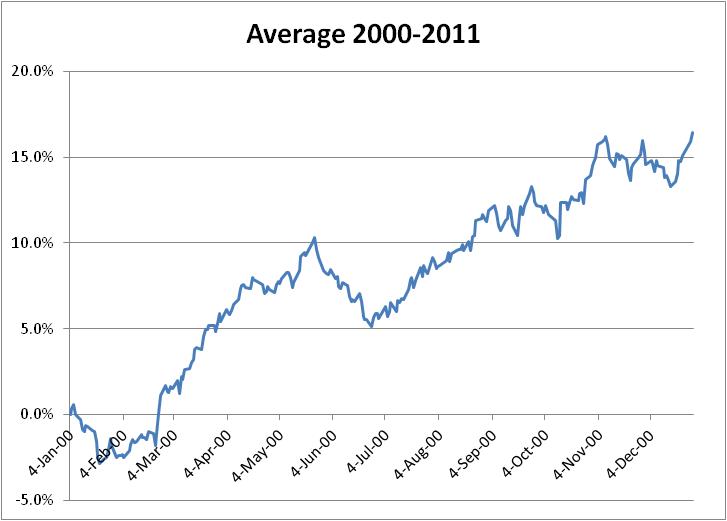 So far, 2012 seems to be exhibiting historical patterns, up a bit more than 4 percent as of February 23, 2012. That increase is more than the historical average of about 3 percent for the month of February.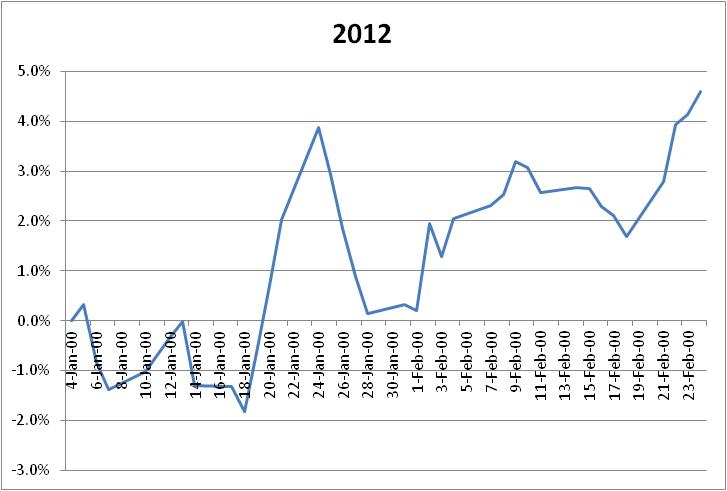 As the chart below indicates, average monthly returns for February, March, April and May for the period examined support the seasonal strength argument.
Average Monthly Returns 2000-2011: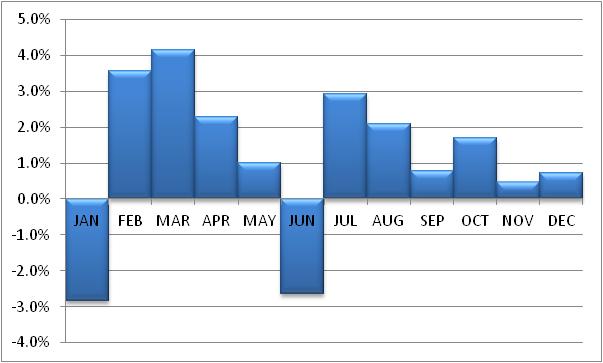 February, March and April provided investors with positive returns nine out of the twelve years examined, while May provided positive returns seven out of the twelve years. In the short-term, the stock looks overbought. Although overbought conditions can remain for a prolonged period of time, one should be cautious.
As the chart below illustrates, the Royal Bank is closely correlated to the S&P 500 index, therefore, a potential investor should feel comfortable with the current levels of the S&P 500.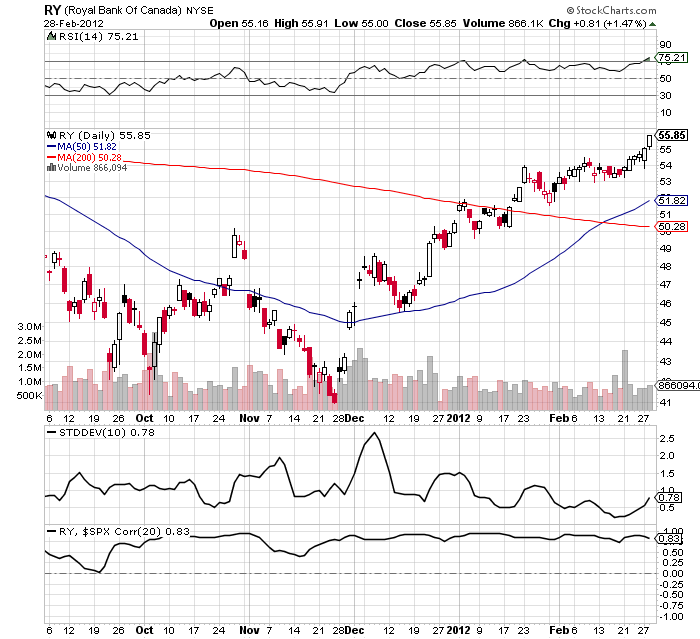 Since seasonal analysis uses the past to predict the future, it is important not to get lost in the numbers and remember we are in a low interest rate environment, which squeezes banks' profit margins. Therefore, investors should proceed with caution and monitor their positions closely.
Disclosure: I have no positions in any stocks mentioned, and no plans to initiate any positions within the next 72 hours.