The National Oceanic and Atmospheric Administration (NOAA) reported that this October was the third warmest in 122 years of record-keeping for the Lower 48 states. Given the importance of heating degree days (HDDs) to natural gas consumption, storage and therefore prices, the early October rally fizzled.
Due to the continuation of warmer-than-normal weather, natural gas storage reached a new peak level going into the heating season. The Energy Information Administration reported that storage topped 4 trillion cubic feet late last week.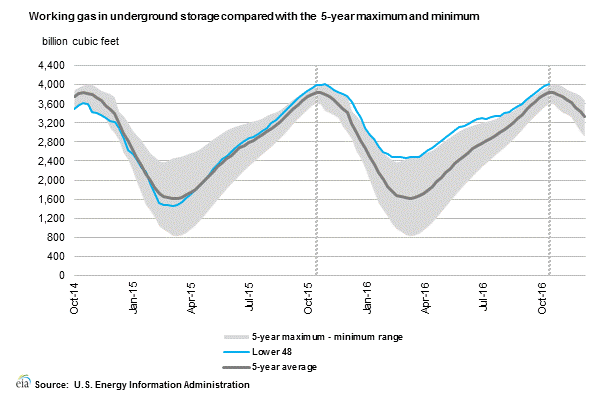 Recent Data and Forecast
NOAA computes different HDDs for weighted for natural gas home heating, oil home heating and electric home heating due to fact that the distribution of heating sources vary around the U.S.
In the heating season through November 12th, HDDs are 44%, 35% and 45% below normal, and 22%, 15% and 23% below last year, respectively, for each heating source mentioned.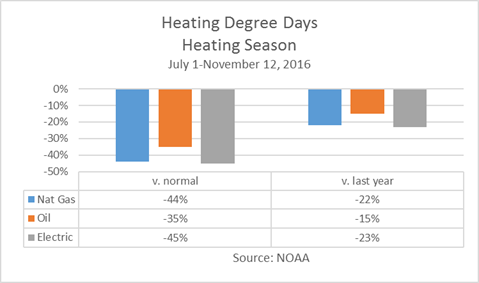 For the week ending November 19th, NOAA is forecasting HDDs to be 38%, 28% and 36% below normal, and -18%, -12% and -17% below last year, respectively.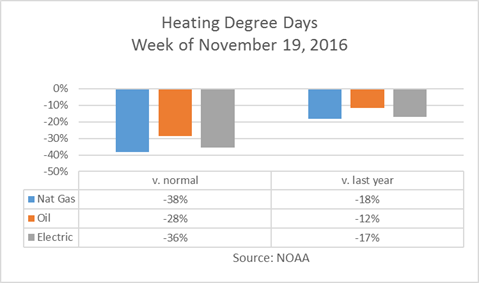 Conclusions
Although HDDs are going up, they still significantly lag normal levels and even the trends last year at this time. This has been a major disappointment for the natural gas market.
Due to the difficulty of predicting the weather, I use an algorithm to help manage risk. I describe the process in more detail in this article. My signal has been red after it had turned green in early April, capturing much of the gain in price from then though mid-October.
My philosophy is to manage risk in order to have the smoothest ride possible. I do not try to pick market bottoms or tops, because I view that as too risky and unpredictable. I would rather be long after it is clear that the market has bottomed and be short after it is clear that the market has topped.
At the present time, I feel it is too risky to be long. I would prefer to wait again until market conditions become more favorable.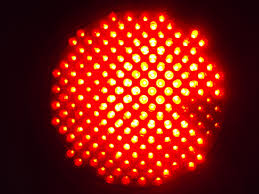 Disclosure: I/we have no positions in any stocks mentioned, and no plans to initiate any positions within the next 72 hours.
I wrote this article myself, and it expresses my own opinions. I am not receiving compensation for it (other than from Seeking Alpha). I have no business relationship with any company whose stock is mentioned in this article.