Every month, I give a breakdown of the regional FED surveys like the Empire State Manufacturing Survey. I do this because they add valuable information to the big economical puzzle. In addition to that, they are leading the ISM index. These indicators are able to predict the direction of the ISM index and are very reliable once all regional surveys are put together at the end of each month.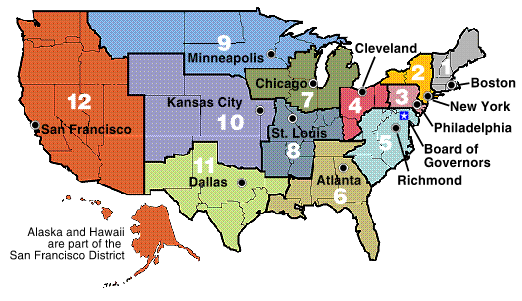 Source: Federal Reserve
This article gives a breakdown of all important parts of the Empire State survey, conducted in the New York district.
Let's start with the most important number: the composite index. The index increased 8.3 points from -6.8 to 1.5. This supports a higher ISM number even though the graph below is way too volatile. At the end of every month, I add all regional numbers to get a less volatile and valid outlook. This number supports a higher number although the next regional numbers could spoil the 'fun'.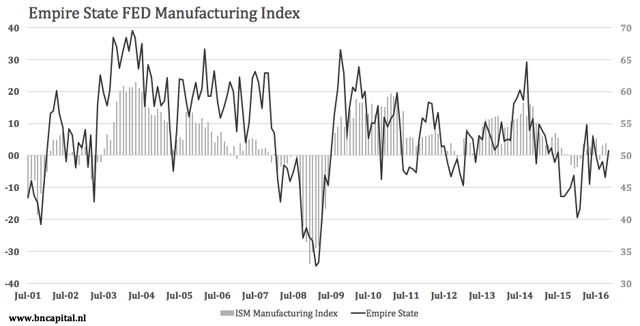 Click to enlarge
New orders are finally supporting a stronger economy after soaring 8.7 points to 3.1. There were plenty of times when new orders didn't support a stronger composite number.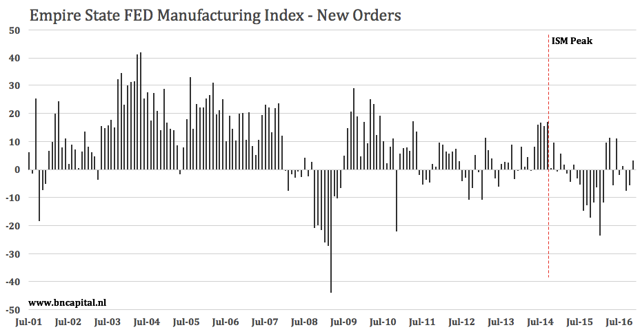 Click to enlarge
Shipments soar 9.1 points and post another solid month. For the coming months, it is important that these numbers stay above zero. The recent volatility is very uncommon for a strong economic recovery.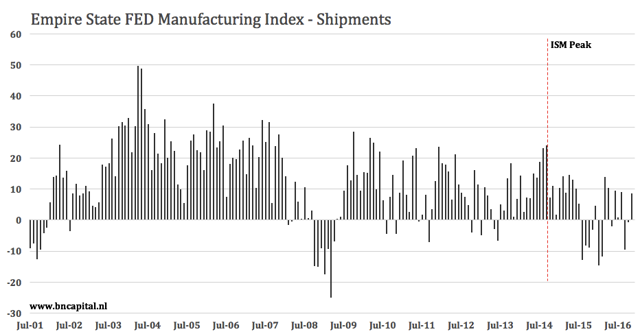 Click to enlarge
Employment remains very week after dropping 6.2 points. Employment started to drop quickly in 2015 and has printed only two months of growth since the start of contraction. I do not like these numbers at all to be honest. A sustainable economic upswing should push employment higher.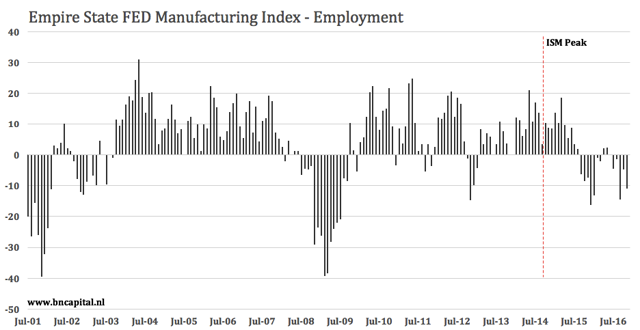 Click to enlarge
The November numbers are showing that growth is still increasing. This time supported by higher shipments and new orders. Employment remains weak and is probably the evidence that the composite index has not performed as well as other indicators. The next regional reports will give us more information about the economy to allow us to make a less volatile and valid outlook.
Many thanks for reading my article. Please leave a comment below if you have questions or remarks.
Disclosure: I/we have no positions in any stocks mentioned, and no plans to initiate any positions within the next 72 hours.
I wrote this article myself, and it expresses my own opinions. I am not receiving compensation for it (other than from Seeking Alpha). I have no business relationship with any company whose stock is mentioned in this article.