By Doug Short
After a two-day pause, the election rally in the S&P 500 (NYSEARCA:SPY) resumed today with a 0.75% gain, just a couple of ticks off its intraday high shortly before the close. The index is now only 0.45% from a new record close. Of course, its elderly cousin, the Dow (NYSEARCA:DIA), has advanced continuously for seven sessions, the last four of which were record closes. The sell-off in Treasuries went on hold today. The yield on the 10-year note ended the day at 2.23%, unchanged from the previous close, but a 40 bps rise from the pre-election close.
Here is a snapshot of the past five sessions.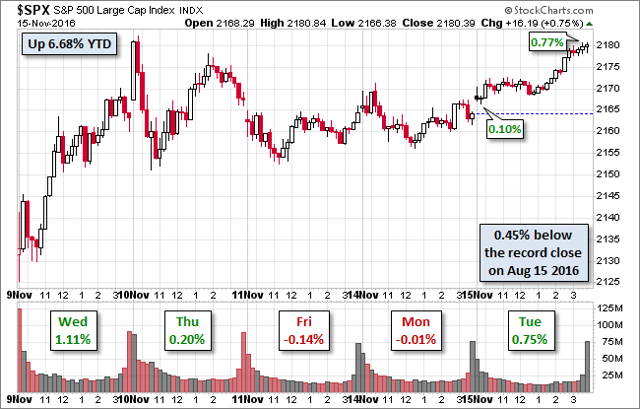 Click to enlarge
Here's a daily chart of the SPY ETF, which gives a better sense of investor participation than the underlying index. Trading volume surged on Wednesday following the election, and remained elevated on Thursday. Volumes for the three following sessions have been unremarkable.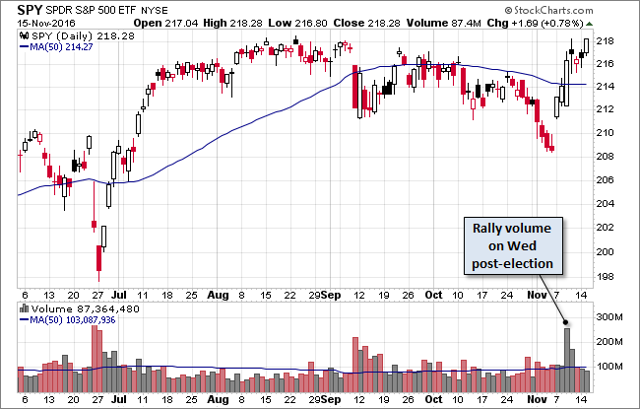 Click to enlarge
A Perspective on Drawdowns
Here's a snapshot of sell-offs since the 2009 trough.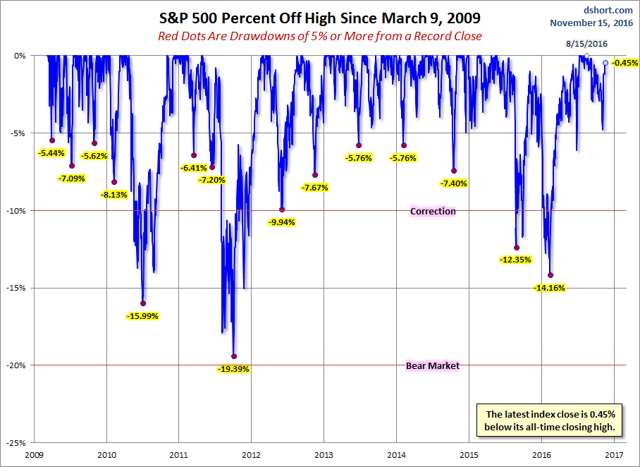 Click to enlarge
Here is a more conventional log-scale chart with drawdowns highlighted.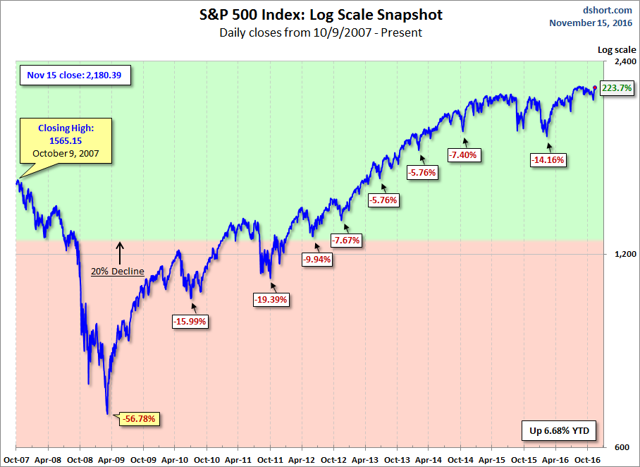 Click to enlarge
Here is a linear-scale version of the same chart with the 50- and 200-day moving averages.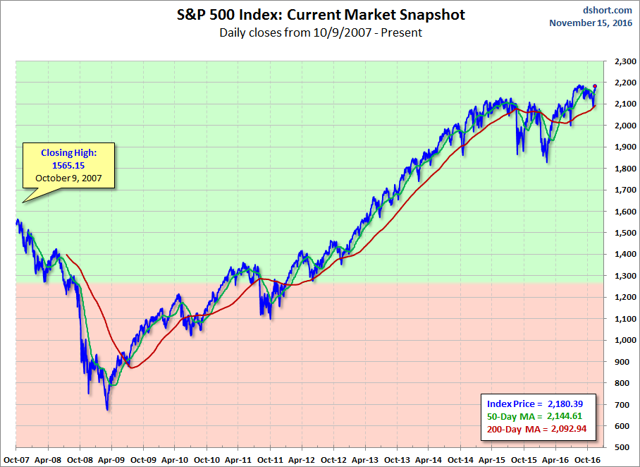 Click to enlarge
A Perspective on Volatility
For a sense of the correlation between the closing price and intraday volatility, the chart below overlays the S&P 500 since 2007 with the intraday price range. We've also included a 20-day moving average to help identify trends in volatility.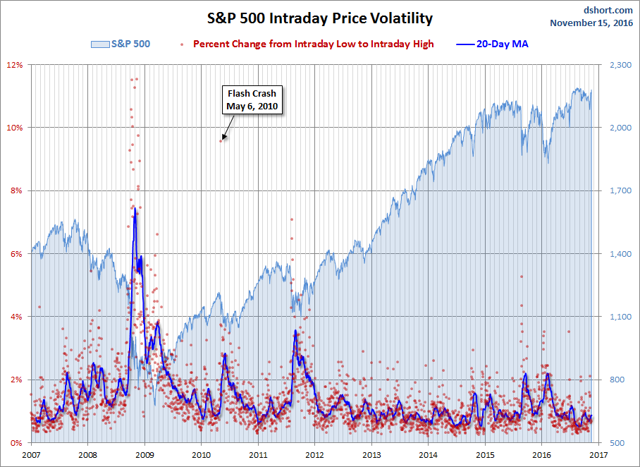 Click to enlarge