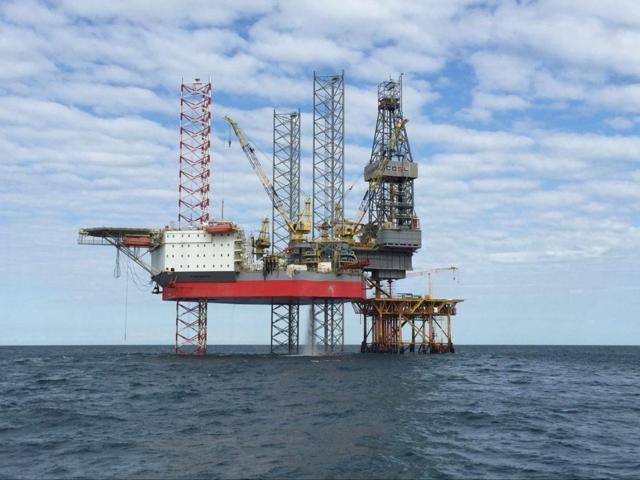 Image: Jack-up COSL Hunter - Illustration only.
On November 16, 2016, we learned from OffshoreEnergyToday the following:
Pressed by the lack of demand for drilling services, there have been talks of some drillers even going as far as chartering out rigs at below-breakeven day rates, to keep them busy. However, there is now a new development in the offshore drilling space.

Namely, Sirius Petroleum on Wednesday said it has hired a jack-up drilling rig from China's COSL Drilling, to be used for a drilling campaign offshore Nigeria.

Announcing the deal, Sirius said it had entered into a "key vendor financed offshore drilling contract" with COSL, whereby COSL would take payment for the charter at a later date.
Today's news was quite intriguing, and I must say a little bit unsettling. Although, innovation is frequently heralded as the engine of the "new economy", it has yet to be substantiated, when it comes to a new way to do business in offshore drilling, which is experiencing a one in a lifetime bear cycle, with a plethora of rigs that are rusting, idle and without a contract.
The concept was unveiled on Wednesday by Sirius Petroleum, which is focusing on O&G exploration and development opportunities in Nigeria.
Under the terms of the Vendor Finance Contract, COSL will extend delayed invoice and payment terms to Sirius which will have the effect, dependent on successful drilling, of deferring a significant portion of the cost of the rig until after the Company commences the production of hydrocarbons, but is otherwise on normal industry terms. The contract envisages a drilling programme on the Ororo Field and could be expanded to include other potential offshore assets.
A little bit of information about the Ororo project.
The green light was delivered to Sirius Petroleum on November 3, 2015. The field was discovered in 1986 with the drilling of Ororo-1 well by Chevron.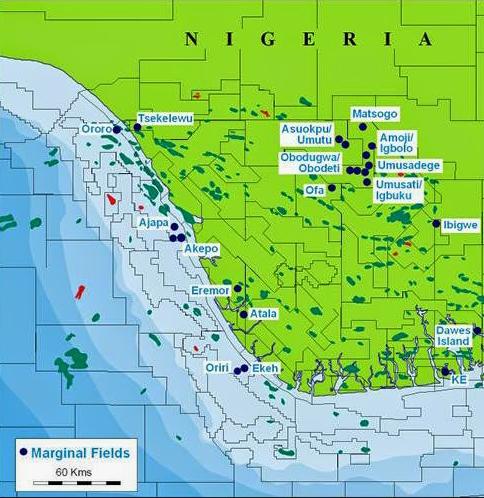 The Ororo field (North West).
(From the Sirius Petroleum press release)
Vendor Finance Consortium

The Company intends to announce further details regarding the final elements of the financing and operational service agreements, including the Joint Operating Agreement ("JOA"), to support its proposed drilling programme for Ororo.

Independent petroleum consultants, Rockflow Resources ("Rockflow"), recently produced a Competent Persons Report on the Ororo field attributing 2C contingent resources, net to Sirius, of 11.5mmboe. Rockflow calculated a NPV10 valuation of over $49m, net to Sirius, at a flat, real Brent price of $50/bbl and flat, real gas price of $3.50/mcf. The announcement of the COSL Vendor Finance Contract brings the Company an important step closer to first hydrocarbons and the unlocking of this valuable resource.
This "innovative" contract is raising serious eyebrows, and unfortunately, we do not have enough information as we speak.
Offshore Energy Today has reached out to Sirius and COSL, seeking further clarification of the explanation above, because, as is, one might understand that there is a possibility that COSL wouldn't be paid at all if production from the field, for some reason, doesn't start.

As for the unnamed rig, Sirius will use it to drill at the Ororo project in shallow waters offshore Nigeria. Drilling is expected to start in the first half 2017.
To be clear, this contract seems quite simple, in fact. China Offshore Services Ltd. or in short COSL will receive a very limited day rate while drilling for Sirius Petroleum in Ororo field Nigeria, and will defer "a significant portion of the cost of the rig until after the Company commences the production of hydrocarbons".
Let's illustrate this unusual contract, with some numbers. Assuming a 120-day contract at a day rate of $85k/d. The entire backlog is $10 million.
COSL will be paid about $25k/d while drilling or $3 million plus mobilization, and will invoice Sirius an amount of $7 million -- "dependent on successful drilling" -- after the Company commences the production of hydrocarbons. This could take several months or even years in some cases?
I will have to express major caveats associated with this "innovative" agreement.
First and for most, It seems that the payment milestone is solely dependent on the success of the drilling campaign?
However, what happens if the drilling is not successful and there is no production whatsoever at the end of the operation cycle?
Furthermore, I do not see any special incentive in delaying the payment for COSL. The company could have asked a high interest on the amount to be paid and eventually get a special bonus based on success and field productivity. It is already common practice.
It seems that the "innovation" risk is totally unbalanced here, and leaning solely toward COSL.
In this case, it is more "desperation" than "innovation" in my opinion.
Bobo Kuti, CEO of Sirius, said:
We are delighted to have secured this highly competitive, vendor financed rig contract with COSL, one of the world's leading oilfield service companies. This innovative financing solution affirms our belief in the quality of the Ororo field and our confidence in achieving first hydrocarbons in H1 2017. We look forward to working with COSL and our other project partners to commence the development of our interests in Nigeria.
Chris Shea, Group Director of Marketing of COSL, said:
We are excited to work in collaboration with Sirius Petroleum to enable the Company to reach first oil. It is important for oil service providers and operators to pool their resources and strengths making operations more efficient and cost effective thereby creating value for both parties.
Everyone involved seems extremely happy with this atypical deal? However, it leaves me extremely perplexed, because probably some important details have not been explained yet.
Conclusion:
Looking deeper into this "innovative" contract, I can imagine some real opportunities for the offshore industry in general. This new type of deal can even be expanded to the deepwater and ultra-deepwater as well, and would probably create a new era of activity, by unlocking projects that could not be started because of the initial cost, especially, for small and medium independent O&G operators.
The main doubt is regarding the exact formulation of the contract, and a fair repartition of the risks involved. It may work though?
For example, Harvest Natural Resources (NYSE:HNR) owns an interesting prospect in Gabon called the Dussafu, which will be an excellent candidate for this new type of deal. Same for Vaalco Energy (NYSE:EGY) next door who has identified 21 drilling locations, but cannot finance it.
Companies such as Noble (NYSE:NE), Ensco (NYSE:ESV), Transocean (NYSE:RIG), Seadrill (NYSE:SDRL), Rowan (NYSE:RDC), Atwood Oceanics (NYSE:ATW), Ocean Rig (NASDAQ:ORIG) and many others could benefit greatly from this new, unorthodox approach.
After a tough "investing" period, the cycle will pay off, because revenues will start to come in, while clients will be more inclined to expand drilling activity.
Something to think about seriously.
Important note: Do not forget to follow me on the offshore drilling industry. Thank you for your support.
Disclosure: I/we have no positions in any stocks mentioned, and no plans to initiate any positions within the next 72 hours.
I wrote this article myself, and it expresses my own opinions. I am not receiving compensation for it (other than from Seeking Alpha). I have no business relationship with any company whose stock is mentioned in this article.
Additional disclosure: I own different positions in a lot of stocks indicated above.
Editor's Note: This article covers one or more stocks trading at less than $1 per share and/or with less than a $100 million market cap. Please be aware of the risks associated with these stocks.