Welcome to the Crackdown issue of M&A Daily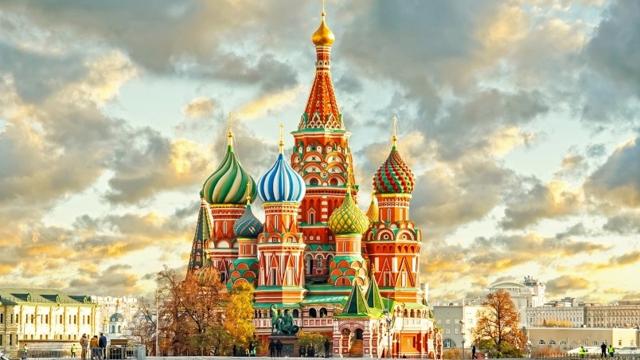 Click to enlarge
LinkedIn
Russia banned LinkedIn (NYSE:LNKD) because it does not store users' data on Russian-based servers. They also threatened both Facebook (NASDAQ:FB) and Twitter (NYSE:TWTR) with potential bans. According to LinkedIn:
LinkedIn's vision is to create economic opportunity for the entire global workforce. We are starting to hear from members in Russia that they can no longer access LinkedIn. Roskomnadzor's action to block LinkedIn denies access to the millions of members we have in Russia and the companies that use LinkedIn to grow their businesses. We remain interested in a meeting with Roskomnadzor to discuss their data localization request.
Russia might not like LinkedIn, but from an investment perspective, I like them both. The Microsoft (NASDAQ:MSFT)-LinkedIn's $2.49 arb spread offers a 16% IRR if the deal closes in December. It has secured antitrust approval in the US and it awaits clearance in the EU. I am also a Russia bull; one of my favorite ways to get Russian exposure is via shorting the Direxion Daily Russian Bear 3x ETF (NYSEARCA:RUSS).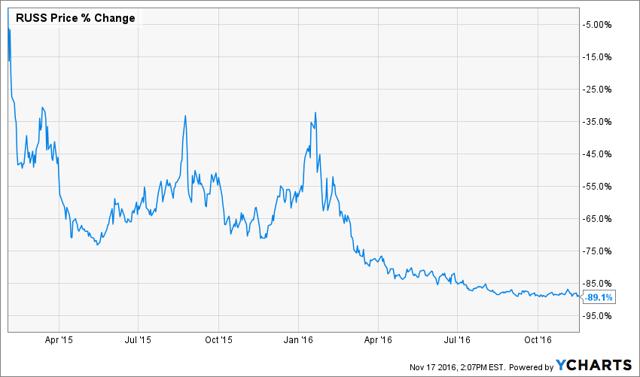 Click to enlarge
Russia is among the world's cheapest country markets with a CAPE of 5.1. It trades at an average of 0.9x book value and has an average dividend yield of over 4%.
Western
Tesoro (NYSE:TSO) is buying Western (NYSE:WNR) in a $4.1 billion stock or cash deal. WNR holders get 0.4350 TSO shares or $37.30 in cash per share. Cash elections are subject to proration.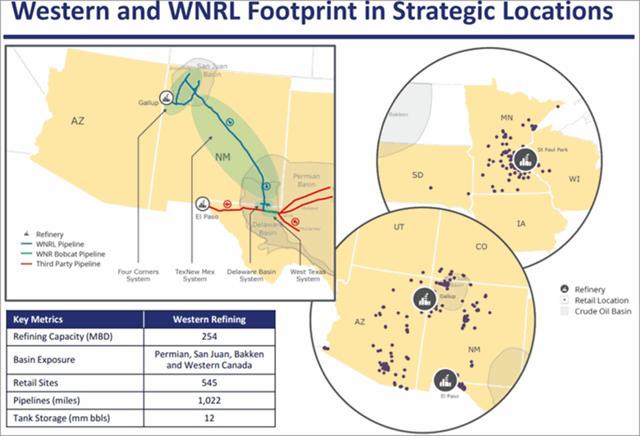 Click to enlarge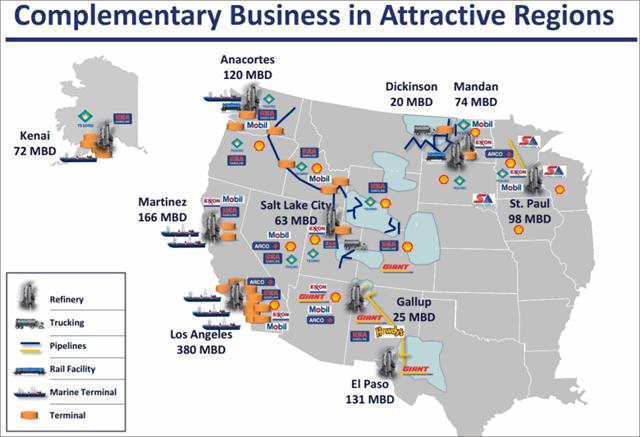 Click to enlarge
The buyer is working with Goldman (NYSE:GS); Barclays (NYSE:BCS) is working with the target.
Universal
WellCare (NYSE:WCG) is buying Universal (NYSE:UAM) in a $600 million cash deal. UAM holders get $10 per share. WellCare is working with Bank of America (NYSE:BAC).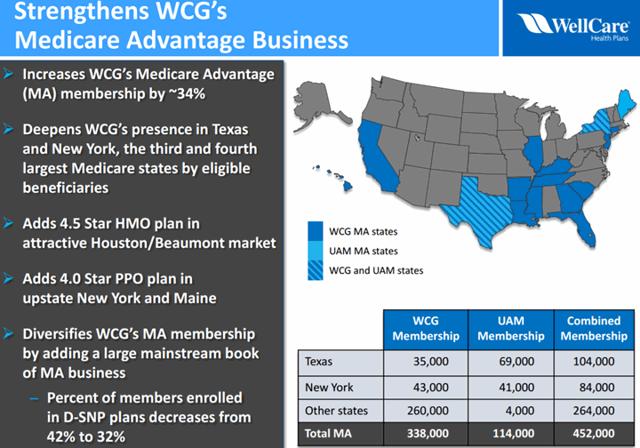 Click to enlarge
SolarCity
SolarCity (NASDAQ:SCTY) and Tesla (NASDAQ:TSLA) shareholder votes are today at 2 pm and 4 pm. There is a $0.39 arb spread.
Syngenta
The EU Phase II deadline for the ChemChina acquisition of Syngenta (NYSE:SYT) was extended by ten business days to March 29. The parties are committed to their deal. The $18.50 arb spread offers a 66% IRR if the deal closes by April.
CST
The FTC issued a second request in the Alimentation Couche-Tard (OTCPK:ANCUF) acquisition of CST (NYSE:CST).
Brocade
Today is the HSR filing deadline for the Broadcom (NASDAQ:AVGO) acquisition of Brocade (NASDAQ:BRCD).
Inteliquent
Today is the HSR, FCC and PUC application filing deadline for the GTCR acquisition of Inteliquent (NASDAQ:IQNT).
EarthLink
Today is the HSR filing deadline for the Windstream (NASDAQ:WIN) acquisition of EarthLink (NASDAQ:ELNK). The $0.38 arb spread offers a 12% IRR if the deal closes by July. More to come in future editions of M&A Daily…
Chris DeMuth Jr.'s Blog
Please check out Seeking Alpha's new blog post page here:
Elsewhere on Seeking Alpha
Sifting the World
Disclosure: I am/we are long LNKD, SYT.
I wrote this article myself, and it expresses my own opinions. I am not receiving compensation for it (other than from Seeking Alpha). I have no business relationship with any company whose stock is mentioned in this article.
Additional disclosure: Chris DeMuth Jr and Andrew Walker are portfolio managers at Rangeley Capital. We invest with a margin of safety by buying securities at discounts to their intrinsic value and unlocking that value through corporate events. To maximize returns for our investors, we reserve the right to make investment decisions regarding any security without notification except where notification is required by law. This post may contain affiliate links, consistent with the disclosure in such links. We manage diversified portfolios with a multi-year time horizon. Positions disclosed in articles may vary in sizing, hedges, and place within the capital structure. Disclosed ideas are related to a specific price, value, and time. If any of these attributes change, then the position might change (and probably will).