Stocks discussed on the in-depth session of Jim Cramer's Mad Money TV Program, Thursday, November 17.
President-elect Trump has lifted the gloom from Wall Street. "He changed the perception of the asset class from negative to positive," said Cramer. There is optimism about stocks not only among Republican, but extending to Democrats as well. Many of the biggest moves that Cramer has seen in his life have been without any basis or facts: one that happened with the election of Reagan, which ended the bear market in bonds, and another with Fed Chair Greenspan in 1991, who raised short-term rates to prevent a banking collapse.
This time, the voters picked Trump, as they wanted something different to boost the economy after six years of gridlock in Washington. Cramer now sees investors talking about sustainable economic growth, which is spurring them to move out of bonds into equities.
Cramer thinks the big move in bank stocks will stay and the consumer will be worth betting on once again. "Welcome back, stock owners. We have missed you. Don't worry, it's not too late," he added.
CEO interview - Salesforce.com (NYSE:CRM)
Salesforce reported terrific results, and the stock rose 4.8%. The Mad Money host interviewed CEO Marc Benioff to discuss more about the quarter, his views on the election and the Twitter (NYSE:TWTR) acquisition.
Benioff said the company was back after dealing with currency headwinds and Brexit in the previous quarters. The current quarter has been great, and the company is optimistic about Q4 and 2018. Speaking on Q3, Benioff spoke about big customer wins like Citigroup (NYSE:C), Morgan Stanley (NYSE:MS) and PNC Financial (NYSE:PNC). He was excited about Amazon (NASDAQ:AMZN) as well.
The CEO gave his views on the election, saying, "I'm not a Republican. And I'm not a Democrat either. You know that I view myself just as an American. And I'm looking forward to a great future." When asked about Twitter, he said that it played a major role in the presidential elections. "I certainly respect the results and the will of the American people, I respect democracy. And I want to move forward with an open heart and an open mind," he added. When it came to acquiring Twitter, he said the shareholders were not keen on the idea.
Benioff spoke about Microsoft (NASDAQ:MSFT). He thinks the old culture is coming back and noted a strong stance against Microsoft's use of LinkedIn's (NYSE:LNKD) data.
Cramer remains a fan of Benioff and Salesforce.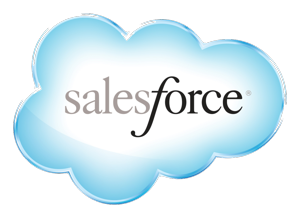 Wall of Fame
"I'm not exaggerating when I say that the CEO can make or break a business. I've seen terrific chief executives turn unremarkable companies into titans and lousy ones turn high-quality enterprises into absolute dogs," said Cramer.
He added NXP Semiconductors (NASDAQ:NXPI) CEO Rick Clemmer, who received a $110 takeover bid from Qualcomm (NASDAQ:QCOM), which was at a 34% premium, to Cramer's Wall of Fame. Clemmer has made lot of money for shareholders, and the Qualcomm deal was like the icing on the cake. The company presented a rather different picture six years ago. Under Clemmer's leadership, debt has been cleared, and he has transformed NXP Semiconductors into an innovation hub by creating near-field communication, chips that now power all sorts of devices and wireless payments. NXPI chips are also present in new smart credit/debit cards and connected car devices.
Cramer gave credit to Harman International (NYSE:HAR) CEO Dinesh Paliwal for the deal with Samsung (OTC:SSNLF) and to Time Warner (NYSE:TWX) CEO Jeff Bewkes for his deal with AT&T (NYSE:T).
"When a CEO does a tremendous job of creating value, they deserve to be celebrated, and with this sale to Qualcomm, I think Rick Clemmer of NXP Semiconductors absolutely belongs on our CEO Wall of Fame," added Cramer.
Wells Fargo (NYSE:WFC)
How does one find out if a rally is real? Cramer spoke about the rally in bank stocks and the chatter that it might not really be one. He said that when the worst stock of the group rallies along with the rest, it means the rally is real.
Case in point is Wells Fargo, which was stuck in a scandal and became one of the most hated stocks. This also prompted the resignation of its CEO, John Stumpf. After Trump was voted in, bank stocks have been rallying on the pretext of tax cuts, deregulation and massive government spending. If a president is not targeting banks, the Senate will not either. This led to Wells Fargo's run from $44 to $50.
The interesting part is that the bank provided a disappointing update to its investors on Thursday, and yet its stock rallied 1.5%. That's how you know it's the real deal.
Viewer calls taken by Cramer
Constellation Brands (NYSE:STZ): The stock has been unfairly punished. The company is doing well.
American Water Works (NYSE:AWK): There is going to be more privatization. Buy the stock here.
Barclays (NYSE:BCS): The bank's business is going to improve. Hold the stock.
United Parcel Service (NYSE:UPS): Cramer likes the stock. However, he thinks FedEx (NYSE:FDX) is better.
CSX Corp. (NYSE:CSX): The rails have rallied on the impending Trump presidency.
::::::::::::::::::::::::::::::::::::::::::::::::::::::::::::::::::::
Jim Cramer's Action Alerts PLUS: Check out Cramer's multi-million dollar charitable trust portfolio and uncover the stocks he thinks could be HUGE winners. Start your FREE 14-day trial now!
Get Cramer's Picks by email - it's free and takes only a few seconds to sign up.
Editor's Note: This article discusses one or more securities that do not trade on a major U.S. exchange. Please be aware of the risks associated with these stocks.