U.S. crude oil inventories unexpectedly dropped 27 million barrels from the week ending August 26th through October 21st, and petroleum product stocks dropped an addition 15 million barrels, for a total of 42 million barrels.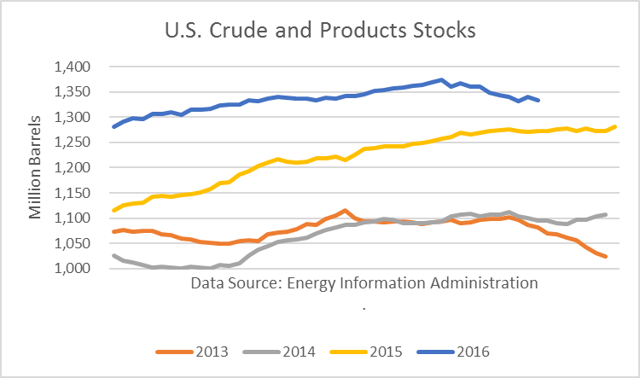 Click to enlarge
As a result, some market observers opined that it signaled that world supply and demand had already come into balance and, in fact, demand was outstripping supply. For example, crude oil "god" Andy Hall used that reasoning in his most recent investment letter.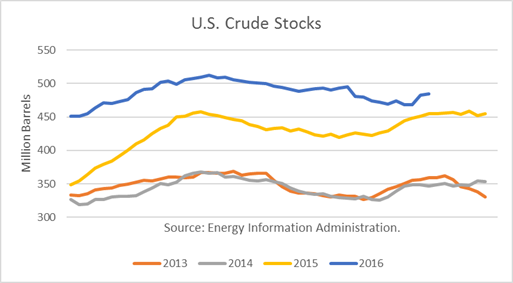 Typically, crude stocks build during that timeframe because demand for crude at refineries declines during the maintenance season.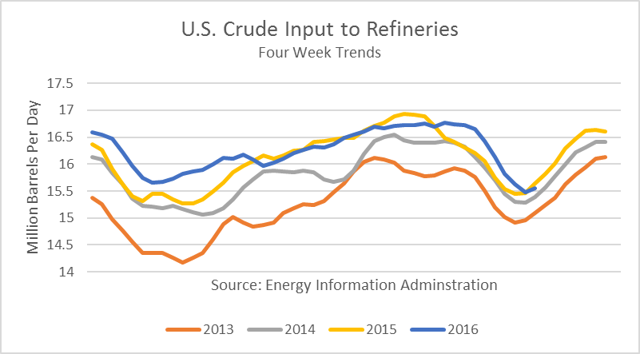 Click to enlarge
But this year, refinery turnarounds were delayed to meet a spike in demand for petroleum product exports.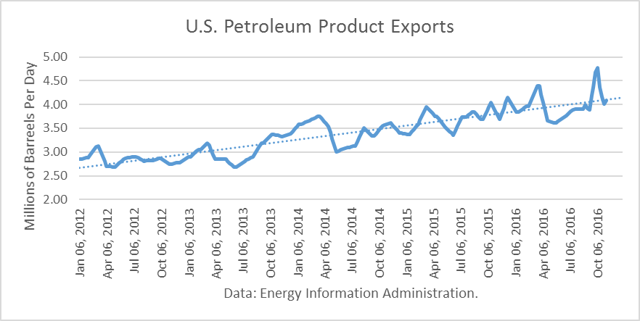 Click to enlarge
In addition, U.S. net oil imports were reduced, further causing stocks to draw.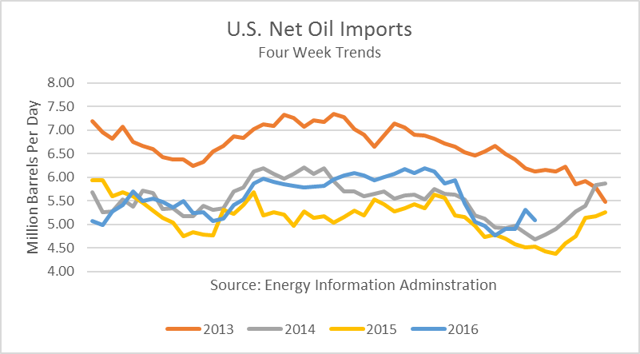 Click to enlarge
When I checked the data to see which country had cut its exports to the U.S., I found the largest drop was from Saudi Arabia. Imports were reduced by 315,000 b/d from late August. It begs the question of whether KSA wanted US stocks to draw to help support prices.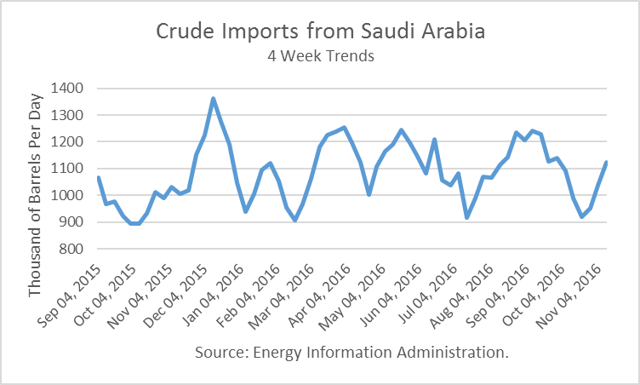 Click to enlarge
But over the past 4 weeks, imports have been rebounding and crude stocks have risen by 22.1 million barrels.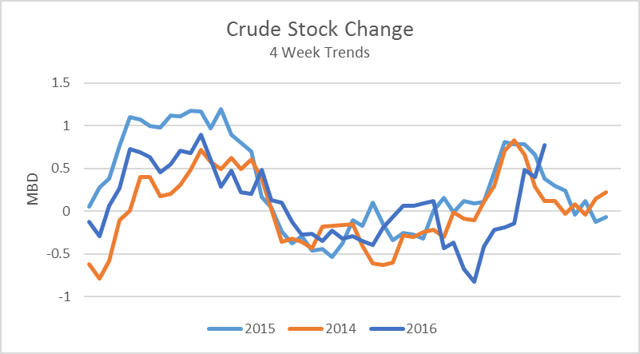 Click to enlarge
Conclusions
There was an unusual seasonal pattern that resulted in a crude stock draw when stocks normally build. Those who are living with "confirmation bias" naturally claimed it was a signal of global rebalancing. But the trend has been largely corrected with a rise in imports from Saudi Arabia.
Disclosure: I/we have no positions in any stocks mentioned, and no plans to initiate any positions within the next 72 hours.
I wrote this article myself, and it expresses my own opinions. I am not receiving compensation for it (other than from Seeking Alpha). I have no business relationship with any company whose stock is mentioned in this article.