One thing that never ceases to amaze me in this market is the level of volatility. I have said many times that always use technical analysis as a guide to sell or buy, because you never know how high a stock might go, or how low.
One of those stocks that have seen extreme volatility recently is Valeant Pharmaceuticals (NYSE:VRX). The funny thing is that all this volatility is not warranted and for the wrong reasons. However, the market is the market, and who am I to tell the market what to do.
However, it is this volatility that we try to exploit. And the perfect time to exploit the volatility in VRX shares is now.
If it quacks like a duck, it's a duck, folks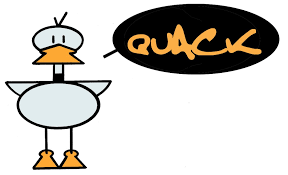 If walking down the street you hear something going "quack quack", it's a duck, folks. It's not a pigeon pretending to be a duck. If you hear something going "meow", even if you can't see it, it's a cat, people. It's not a dog pretending to be a cat.
Investors are acting as if the quacking sound is coming from a pigeon, and the meow is coming from a dog. Report after report keeps coming out about VRX in talks to sell assets, and no one believes it.
The only thing investors have to remember about VRX
I am not going to comment on yesterday's report about the two former executives who were charged pertaining to the Philador controversy. I think it is immaterial to VRX.
The only thing that matters as far as VRX is concerned, is if the company can reduce its debt, and persuade the market that it is a going concern.
Everything else folks is secondary. Yes, the fact that the company lowered guidance also matters, but it is insignificant as far as the stock price is concerned, compared to the company reducing its debt load.
As per my last article on VRX, I told you that the company had the assets to sell, and it will do so at some point in time - and the stock should benefit - because at current prices the stock is trading as if the company is going out of business (please consider: Why Valeant Pharmaceuticals Is A Buy). Since that article, VRX went up significantly and then it tanked.
However, what I said in that article still stands, more than ever in fact. The company folks has the assets. They are there and they are real.
Back in November, it was reported that VRX was in advanced talks to sell Salix (the company's stomach drug business) to Japan's Takeda Pharmaceutical Co. for about $10 billion.
The very next day it was also reported that the company was exploring the sale of its eye-surgery equipment business, that could fetch $2.5 billion.
According to estimates, both of these business would cost VRX about $2.3 billion in revenue. However, more important is the fact that the company would shed about $12.5 billion in debt from its balance sheet. That is the important issue here folks and nothing else.
In response to these reports, the company released a press release stating that:
We are currently in discussions with third parties for various divestitures including but not limited to Salix.
So, in other words, the sale of assets is going to happen. It's not a joke people or simply rumors. The company will eventually sell some of its businesses and the issue of debt will be no more.
If VRX takes a non-cash charge, as a result of selling lower than the original purchase of these business, is besides the point. The important issue is for debt to be shed from the balance sheet. And the shedding of debt will happen folks, it is immanent.
Bottom line
When it was reported VRX might sell Salix, the stock rose more than 30%. If the company proceeds with any of these asset sales, the stock might double overnight. However, it seems to me that investors do not believe that these asset sales will happen. At least that's how the stock is trading.
People, when everyone reports that something will happen, when no one denies that it might happen, when the companies mentioned do not deny that they might purchase these assets, and when the company says that it is "in discussions with third parties for various divestitures including but not limited to Salix", then assets sales will happen.
Over the past 3 quarters, VRX has reported the following:
November 08, 2016: Adjusted EPS (non-GAAP) of $1.55
August 09, 2016: Q2'16 Adjusted EPS (non-GAAP) $1.40
June 07, 2016: Q1'16 Adjusted EPS (non-GAAP) $1.27
Even if these figures were adjusted down by 25%, is there anyone who thinks that with about $12 billion in debt off its books, VRX will still be around $20 a share?
When it quacks, it's a duck, folks, and VRX is quacking about selling assets soon, and it will happen soon.
Disclosure: I am/we are long VRX.
I wrote this article myself, and it expresses my own opinions. I am not receiving compensation for it (other than from Seeking Alpha). I have no business relationship with any company whose stock is mentioned in this article.