A November 18 article by SA News Editor Jason Aycock stated that the overall European telecoms sector is the worst performing in the continent. The eye-catching part of the report was the following excerpt, particularly with regard to UK-based Vodafone Group plc (NASDAQ:VOD):
Despite serviceable results from the likes of Vodafone, Telefonica (NYSE:TEF), Telecom Italia (NYSE:TI), Orange (NYSE:ORAN) and Deutsche Telekom (OTCQX:DTEGY), investors are unimpressed and have driven the sector's overall value near a two-year low.
Given that Vodafone currently trades in the mid-$20 range and offers a 6.03% dividend yield, it is not hard to conclude that it seems like an attractive stock to begin a position with or add to, and that this attractiveness is due in large part to the bearishness that the telecoms sector overall in Europe is experiencing.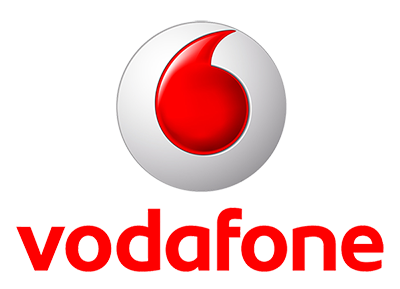 Vodafone is the largest telecom company in the UK, and the fourth largest telecom company in the world by market capitalization, with a market cap of $69.22 billion. Its revenue figures for the past five years are fairly consistent, which bodes well for shareholders going forward.
| | |
| --- | --- |
| Year | Revenue (£) |
| 2011 | 46.42 billion |
| 2012 | 38.04 billion |
| 2013 | 38.35 billion |
| 2014 | 42.23 billion |
| 2015 | 40.97 billion |
Vodafone's balance sheet is somewhat worrying, but not completely off-putting. They hold €169.11 billion in total assets and €57.35 billion in total debt, and hold €18.26 billion in cash. While paying down that debt would be preferable, they are far from being the only telecom company with significant leverage. In any case, it seems unlikely to threaten their ability to cover their dividend.
The somewhat irregular nature of the dividend payments that ADR holders see must take into account currency fluctuations. The dividend payments made to holders of the London Stock Exchange shares show that Vodafone has made consecutively rising dividend payments since 1999 - a seventeen-year record that looks set to continue.
In summary, long-term investors seeking some international diversification and a large dividend would be wise to look at Vodafone now. The quality of its business is not reflected by the low valuation it currently trades at, meaning that prospective investors are being offered a bargain price to start a position here.
DISCLAIMER: I am not a financial professional and accept no responsibility for any investment decisions a reader makes. This article is presented for information purposes only. Furthermore, the figures cited are the product of the author's own research and may differ from those of other analysts. Always do your own due diligence when researching prospective investments.
Disclosure: I/we have no positions in any stocks mentioned, and no plans to initiate any positions within the next 72 hours.
I wrote this article myself, and it expresses my own opinions. I am not receiving compensation for it (other than from Seeking Alpha). I have no business relationship with any company whose stock is mentioned in this article.