Excellent deals are becoming increasingly tough to find within the small and mid cap space, but like always, there are some gems to be found if you dig around enough. At first glance, Chart Industries (NASDAQ:GTLS) doesn't appear to fit that framework, as the company has rallied with the rest of the small cap space that is reveling in the post-Trump victory. However, unlike other companies caught up in this rally, Chart Industries has seen significant improvements in its financials over the past year. In spite of the recent rally, the company remains far away from the highs reached several years ago, when market euphoria surrounding the company's product lines was at its peak. Is there some value potential here?
Business Overview
Despite changing outlook, there is still a lot to like about the company's product portfolio. As a general business overview, Chart Industries manufactures advanced cryogenic, storage, and heat-transfer equipment used throughout the liquid gas supply chain. The company's primary customers are large, multinational companies like Exxon Mobil (NYSE:XOM), ConocoPhillips (NYSE:COP), Samsung (OTC:SSNLF), and Praxair (NYSE:PX). Expectedly, the company has hefty exposure to energy-related businesses, making up nearly half of sales and a large chunk of backlog as of the most recent quarter. In particular, Chart Industries has a fair amount exposure (one quarter of trailing twelve-month sales) tied to the natural gas liquefaction business due to sales of heat exchangers, cold boxes, and cryogenic equipment used to cool natural gas to near absolute zero for transportation and storage. Orders and general outlook for these products have fallen over the past several years as demand for liquid natural gas (LNG) projects recede due to the oil price collapse, as withdrawals from large projects like Royal Dutch Shell's (NYSE:RDS.A) (NYSE:RDS.B) Canadian Kitimat project to delays on smaller-scale projects like that within the New York utility infrastructure system impact backlog. You can find the impact of the energy fallout on the company's reported results below (includes my estimate for Q4 2016):

Chart Industries had plenty of business prior to the LNG bull market, however, which you can see in the company's 2012 results. The company has a core, profitable industrial gas business, in which it has had a market-leading position for decades. Heat exchangers and cold boxes, while also useful in the energy space, are also used to produce high purity atmospheric gases, such as oxygen, nitrogen, and argon, which have broad use throughout biomedical and industrial applications (welding, chemical reactions, beverage carbonization, etc.). Likewise, the company's biomedical exposure (primarily respiratory) also provides another avenue of diversification.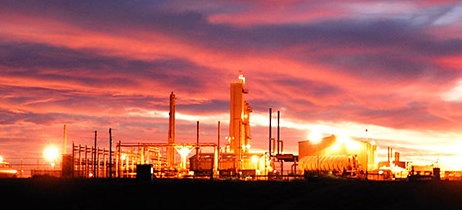 Broadly, Chart Industries reports within three different business lines: Energy & Chemical, Distribution & Storage, and BioMedical. All three leverage the company's core expertise within heat transfer, low temperature storage and processing equipment, but they each have different growth outlooks. The industrial gas and storage businesses are stable sources of earnings, and the biomedical business has the opportunity for long-term growth given continued focus within healthcare, despite recent weak results. The real wild card is the LNG opportunities, particularly in China. However, management's description of that business within Q3 was far from positive:
"Ugh, is probably the most apt description [Chinese market]. It's tough, industrial activity is low, there's lots of capacity available so pricing is challenged, but there are peripheral competitors disappearing. So the market is consolidating.

There is slightly more optimism that this is the worst of it, but the Chinese having seen so much growth for so long tended to be much more optimistic in the phase of declining conditions than in most other parts of the world. So, I would say, we are there in China, we are committed to being there long-term and being a significant competitor in our businesses, but it's not for the faint-hearted in the short time - short term."
A substantial portion of the success the company has had in recent years has come from Chinese-sourced sales, and the fact that conditions are so tough make a quick turnaround unlikely. Longs need to buckle up for a bumpy ride over the next several years.
Nuances of the Financials
Chart Industries, unlike other industrial players, has very little debt. The company held a net cash position at the end of its most recently reported quarter ($267M in cash, $239M in debt). All of that outstanding debt position is held within 2% fixed rate senior convertible notes, which will likely expire without being converted (conversion price of $69/share) in May of 2018. It is important to note that a substantial amount of the interest expense the company is booking on GAAP earnings is non-cash due to accounting policies surrounding convertible notes, which relate to annual interest accretion expense related to the carrying of these convertible notes. If these notes are not converted upon expiry, this will be recognized as a gain on the income statement, which could provide a boost to fiscal 2018 profitability. However, the company is already benefiting from the non-cash charges being excluded from the statement of cash flows, which is the area of financials I tend to focus on.
The company has seen an outsized amount of cash flow over the past year, but that has primarily come from working capital. Chart Industries reaped $94M from collecting on accounts receivable through the first nine months of 2016, well ahead of the company's net income and depreciation ($58M). Normalized operating cash flow is closer to $100M, putting free cash flow in the $80M range ($20M in maintenance capital expenditure needs).
Moving back to the outstanding debt obligations, it is likely that Chart Industries rolls over the amounts due on its convertible bond issuance into its senior secured financing facility, in which the company has $450M of available credit (2019 expiration). At current LIBOR rates, the company would pay roughly 3% all-in including relevant commitment and the base rate adjustment amount. Covenants on the debt are currently easily covered (interest coverage to EBITDA of 3.0, which the company more than doubles currently). As a result, Chart Industries has plenty of available liquidity to make some acquisition pick-ups in what is likely to be a low part of the cycle. I suspect many businesses are starting to capitulate and are more willing to sell today for fair prices; certainly more so than they were three years ago.
Takeaway
Overall, there are positives, primarily the diversified product lines and substantial liquidity. Recent headcount layoffs (26% of global count) should yield some reduction in labor, but cuts of that size mean that management is preparing itself for a long, slow recovery out of the whole it is in. Balance sheet management has been strong, and the company has been very forthright with the challenges it faces. I would have been a happy buyer earlier in the year anywhere south of $25/share, but alas, that ship has sailed. The company is worth monitoring, but I can't pull the trigger due to the current valuation.
For deep dive research on asymmetric risk/reward plays in the Industrial and Basic Materials sectors (particularly small and mid-caps), consider investing alongside me and other subscribers within Industrial Insights. Get cutting-edge information with proven results.
This new offering doesn't mean I will be cutting down on quality or my allocated time towards my free offerings on Seeking Alpha. Follow me (by clicking the "Follow" button at the top of this article next to my name) to receive general stock market research and commentary, especially on under-followed small/mid-caps across a wide variety of sectors and industries.
Disclosure: I/we have no positions in any stocks mentioned, and no plans to initiate any positions within the next 72 hours.
I wrote this article myself, and it expresses my own opinions. I am not receiving compensation for it (other than from Seeking Alpha). I have no business relationship with any company whose stock is mentioned in this article.
Editor's Note: This article discusses one or more securities that do not trade on a major U.S. exchange. Please be aware of the risks associated with these stocks.