Okay, so if Bert wants to roll out an article on his stocks that he's watching, then I am going to have to waive my hands in there and say, "Hey - I am looking at stocks too"! Therefore, I will present my stocks that have been under my keen eye for the last few weeks, especially post the election. Come and check out the dividend stocks on my watch list!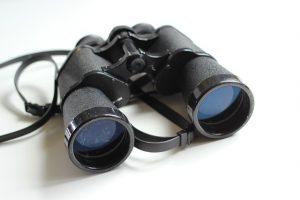 The Watch List stocks
I know we are all slowly coming off the roller coaster we had post election, but now that some of the dust is settling, which opportunities am I seeing? I will use the metrics from our Dividend Diplomat Stock Screener to find out the bad boys I'm checking out! Line up the stocks and let's see what's caught my eye for the watch list this November!
1.) Unilever (NYSE:UL) - This for sure has been a hot stock in the market place. However, the brand listing is what stuck out to me and why it is on the watch list. The brands are Dove (yes, we literally just went to Target (NYSE:TGT) and used quite a few coupons and other sources to grab a few amazing deals on its shampoo, body wash and body bars + deodorant), Magnum Ice cream, Lipton tea, and I think my relatives still use Axe deodorant; you cannot go wrong here. This is a picture perfect consumer stock for the household. Bert had also included this company on his watch list and from also talking with the Lady - she is really interested in this stock too. Well, that makes three of us, because after its drop of $10/share from its 52-week high, the stock is very enticing. The yield is at approximately 3.60% and Bert has the other details without boring you with them again. I also do not own them, as of right now.
2.) AT&T (NYSE:T) - Yes, it's back baby! Mr. "Re-thinking possible" has been thinking of monopolizing the entire industry with its Time Warner (NYSE:TWX) offer. We'll see how the approvals go for this. However, the stock has taken quite a few dollar hits lately. The quick metrics are a dividend yield of 5.22%, forward P/E of about 13.13, payout ratio under 70% (where it typically is) and it had another dividend increase of a whopper 2%. (also very consistent). This is a top 5 recommended foundation dividend stocks for your portfolio. Though it already takes up a dash over 6% of my forward income, I could add a little bit more. However, I'd like it in the lower $36 to upper $35 range to really consider making a move. Sorry Bert, you took Verizon (NYSE:VZ), and I'm swinging with AT&T for my watch list pick.
3.) The J.M. Smucker Company (NYSE:SJM) - This damn stock has always been hard to gauge the price on where the value may be. Let's just say - its 52-week high was at $157.31 and it is now trading at $124.85 or a solid 20.63% drop from there, which was just a few months ago - sounds very similar to Unilever. Damn. Ha ha. With its forward earnings projected to be $7.69 from 16 analysts, this makes the forward P/E a solid 16.23. Not bad at all for these guys. Its yield is at 2.40% with $3.00 per year coming to shareholders. The payout ratio is well under the threshold of 60% and is around the sweet spot of 40%. It has over six years now of dividend growth and its most recent was a whopper at 12%! I love it. Also - let's talk about SJM's brands - Smucker's Jelly, Jif peanut butter, Folgers coffee, Dunkin' Donuts (DD) in-store coffee, the list can go on. I use these products quite a bit and love that my bias comes in, as it is an Ohio-based company! Would love to add a nice consumer staple that's in my cupboards, into my portfolio.
Watch List Summary & Conclusion
To summarize, $1,000 invested in each of those companies, in order, would provide $36, $52 and $24 in forward income, respectively. I only own one of the companies listed above and wouldn't mind to own more of a product that is used quite regularly. The growth rate of the dividend is also in order from lowest yield to highest; with Smucker at the highest and AT&T at the lowest, which would be expected. I love the drop in both Smucker and Unilever, but I believe it comes down to - which brand/company gets me more excited? I may be leaning towards Unilever at this point in time.
What are you seeing in the market? Are there other stocks that are floating beneath the radar? What are those hidden gems? Have you made purchases recently? Definitely let us know; pumped to hear your thoughts and what you are seeing out there! As always, thank you for stopping by, talk soon and happy investing!