Some authors have painted a picture that AMD (NYSE:AMD) lost market share this quarter and all is lost. However, we disagree. All is not lost. In fact, AMD is thriving with massive gains in units shipped.
Additionally, AMD is putting forth its best product development lineup in years. Zen, Zen Server, Zen APU, and a new GPU Vega are all in the works.
A rising tide raises all ships higher
Did AMD lose market share last quarter? According to John Peddie Research - yes. However, the real point is not to focus on the minor loss but rather the overall units shipped and the market share gains from the prior quarter that were held for the most part. This paints a clearer picture of what's going on.
Nvidia (NASDAQ:NVDA) hands down shipped more units. This is not up for debate. However, AMD also had a massive increase in units shipped - and this will translate to increased revenues. Per JPR:
"Overall GPU shipments (rounded up) increased 20% from last quarter; AMD increased 15%; Nvidia increased 39%; and Intel (NASDAQ:INTC) increased 18%."
Further,
"AMD shipments of desktop heterogeneous GPU/CPUs, (i.e., APUs) for desktops decreased -10% from the previous quarter. AMD shipments were up 19.1% in notebooks. Desktop discrete GPUs increased 34.7% from last quarter, and notebook discrete shipments increased 23%. AMD total PC graphics shipments increased 15.4% from the previous quarter."
What is happening here is that AMD's APU (a graphics card integrated into a CPU) took a hit of -10%, while stand-alone GPUs jumped 34.7% in desktop, 23% in notebooks, with overall shipments up 15%. This is obviously good growth.
By now you are thinking this makes no sense - how can AMD have a massive percent increase in shipping units and yet lose market share? The answer is that Nvidia, Intel and AMD all shipped millions of more units than last quarter.
The overall rising demand is pushing GPU sales higher for all, but altering the math of market share ownership a bit because AMD did not ship as much as Nvidia. Still the results are impressive. Like Mel Gibson from Brave Heart, all AMD has to do at the moment is just hold on to the current market share it has and then release Zen and Vega. Once Vega and Zen APU arrive, the game is set to change.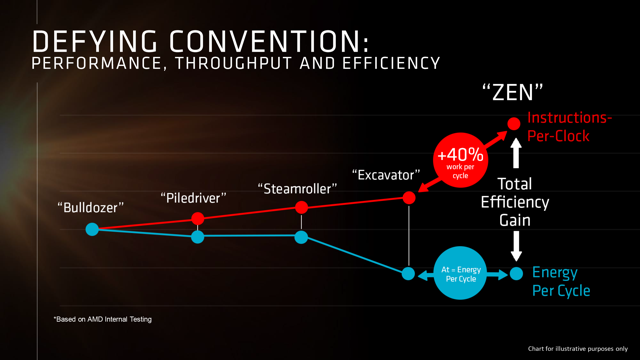 Click to enlarge
Zen will put AMD back in the CPU game across the board from the mid-range to the high-end and rejuvenate AMD's APU market eventually, which took a -10% hit. Vega will bring AMD back into the high-end CPU fight. For more information see my previous article on AMD deep learning and Zen.
Rumor control
The latest rumor to hit the net is that AMD will release the new CPU Zen in three variants come January 17th. (Per Guru3d.com)
"According to MAXSUN, Zen's initial release date is pegged for January 17th, which, if true, would probably mean a product announcement around CES 2017 (scheduled from the 5th of January through the 8th) - at the same time as Intel is expected to fully unveil its Kaby Lake parts. The company also reports a second release window at March 2017, which lends further credence to AMD's expected staggered launch of Zen-based processors - first for the High-Performance-Desktop (HEDT) market, and trickling down from there."
That this rumor is true or not is open to debate. The very likelihood that it might be valid (and that some people will act on it in the run up to January 17th) opens interesting opportunities for us in the world of stock options.
How to play it
The obvious way is to simply buy the stock - but we might wait a few days to see how AMD does after its massive run up. A pullback would not be entirely unexpected if no news comes out - and as of November 22 we are seeing a small 2.8% decline.
April calls in the 7-10 range also are another venue to explore as they offer leverage at reduced capital obligations all the while capturing potential Zen hype that should arrive in the Jan-Feb time frame if all goes well.
Gamblers Options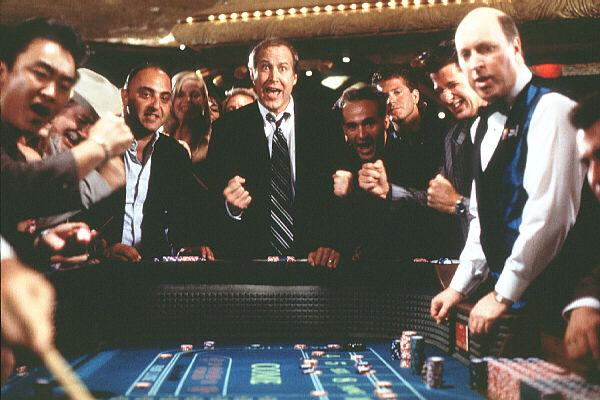 As of November 22, the January calls can be picked up for various strikes, but we like the deep out of the money 11s, if you are in a speculative mood that is. At a mere .25 on the ask, they represent a very unlikely wager (yet very inexpensive) that AMD might show its full hand during the January 5-8th CES and the shares take off. Again, that would be a speculative gamble - but a cheap and fun gamble if you are willing to burn your money on a few contracts. On the flip side, the January puts at a 7 strike at a .27 ask represent a way to wager that a disaster will occur and Zen is the next Bulldozer CPU in waiting. To others the puts offer up a cheap insurance play if you happen to own the stock by limiting losses to the puts strike price.

Disclosure: I am/we are long AMD SHARES AND OPTIONS (APRIL 7 CALLS, JANUARY 12 CALLS ,AND JANUARY 7 PUTS AS A HEDGE).
I wrote this article myself, and it expresses my own opinions. I am not receiving compensation for it (other than from Seeking Alpha). I have no business relationship with any company whose stock is mentioned in this article.