Last week, B&G Foods (NYSE:BGS) announced that it had closed on its acquisition of certain assets from ACH Food Companies, Inc.,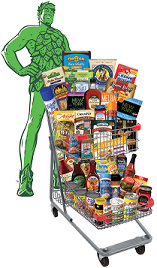 including:
...the Spice Islands, Tone's and Durkee brands. The business also includes Weber brand sauces and seasonings, which are sold under license. As part of the acquisition, B&G Foods also acquired a manufacturing facility in Ankeny, Iowa.
The $365 million transaction was originally announced in September, and as discussed in a prior article, this would be the second largest purchase in the company's history. At the time of the original announcement, it was noted that it was expected to close in Q4, and in 2017 it would generate:
Net sales in the range of $220.0 million to $225.0 million
Adjusted EBITDA in the range of $38.0 million to $40.0 million
Adjusted diluted earnings per share in the range of $0.26 to$0.28
These figures were reiterated in the latest press release. As has been discussed in the past, B&G has a stated objective of using leverage to make accretive acquisitions, and that approximately half of the incremental Adjusted EBITDA ($19-$20 million) from these acquisitions would turn into free cash flow, with approximately half of that ($9.5-$10 million) being returned to shareholders in the form of increased dividends. Based on those parameters and the number of shares outstanding, it was suggested that...
a potential dividend increase of $0.15, or 9%, should be expected in early 2017.
The quarterly dividend increase announced earlier this month was...
10.7% from $0.42 per share of common stock to $0.465 per share of common stock. On an annualized basis, the dividend increases from $1.68 per share to $1.86 per share. The quarterly dividend declared today is payable on January 30, 2017 to shareholders of record as of December 30, 2016.
It is not clear whether this dividend increase was a result of continued success with its Green Giant acquisition closed a year ago, or whether it was related to the ACH transaction in anticipation of it being closed within weeks. It seems more likely, although strange, that the dividend was tied to the ACH transaction.
As a long-time investor in B&G, the dividend increase was within the expected range, although somewhat sooner than expected. Unlike many other companies that have a long history of increasing dividends on a regular basis, B&G adheres to no pre-determined schedule. And, although the company notes that this will be the "49th consecutive quarterly dividend declared by the Board of Directors since B&G Foods' initial public offering in October 2004", the annual dividend rate was cut from $0.85 to $0.68 in Q3 of 2008 and wasn't raised until the second quarter of 2011. It was the first of 10 increases in the past six years. Those quarterly increases have been as low as a penny and as much as seven cents.
This acquisition should be extremely smooth. Not only has B&G been selling spices and flavorings like Ac'cent and Mrs. Dash for years, but it also has a licensing arrangement for Mrs. Dash with Crock-Pot. Because there are so many similarities with the current center of the store products, there should be no difficulties integrating the products into its current business model.
The high level of debt and the company's regular issuance of new shares to fund acquisitions may be viewed negatively by some investors. For others, the irregularity of the dividend increases may be disconcerting. For this investor, a yield approaching 4.5% makes it an attractive alternative to other dividend-paying companies in the food and beverage sector.
Disclosure: I am/we are long BGS.
I wrote this article myself, and it expresses my own opinions. I am not receiving compensation for it (other than from Seeking Alpha). I have no business relationship with any company whose stock is mentioned in this article.
Additional disclosure: In addition to my long positions in BGS, I have covered calls written against a portion of my long position. I also reinvest dividends and may add shares or write additional calls at any time.