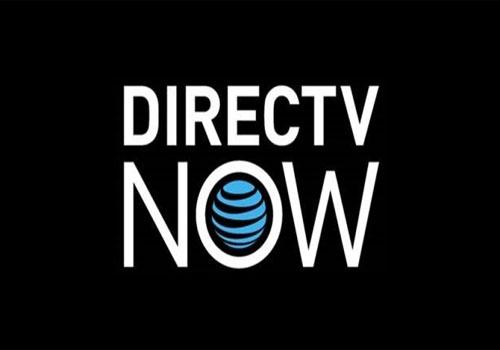 It had long been promised by AT&T (NYSE:T) that its DirecTV Now service would offer a lot of channels for a small price, but that as it turns out may not be entirely true.
While AT&T did stay true to its word to have an option for a $35 package that includes over 100 channels, that won't always be the case. After a introductory period, that same $35 will shrink to include a smaller package of channels that includes around 60+ networks.
Marketed as a "Live a Little" package this will be the base package for the service which will also include a $50 "Just Right" package for 80+ channels, a $60 "Go Big" package for more than 100 networks and a "Gotta Have It" option that will give users over 120 networks for $70.
Unless of course you want HBO or Cinemax in which case tack on another $5 per network per month.
So all in, users can potentially pay up to $80 for around 120+ channels. Let that sink in as that is definitely more costly than first believed. In fact in some ways it sounds like a bait-and-switch on the industry that could raise alarms.
However while the $35 for 100+ channels package will change shape down the road, it will stay intact for early adopters and be grandfathered in until customers terminate the service.
That is a step in the right direction - as is AT&T saying any data incurred by watching the service off Wi-Fi will NOT go against your data plan. In addition the service will include exclusive content from industry leaders like Taylor Swift and Reese Witherspoon. All of this combines to make a interesting package.
So that begs the question, is this worth it?
Simply put… if you jump on this now, yes. If you wait, not so much.
The idea of a sliding scale of pricing in the beginning will certainly light a fire under consumers on the fence, but you have to wonder if the deal will still be of value in the long run for those that decide to hold tight.
AT&T notes it is targeting 20 million households that are not part of the pay-TV realm and a number of them still are not likely to latch on simply because they can get a discount. Some will still be gun shy about signing with a cable/satellite provider (streaming or not) and others are content to stick to HD rabbit ears and a handful of standalone OTT services.
It's about coaxing these consumers back to the grid and that's also why the company will also offer Apple and Amazon streaming products based on customers committing for a specific period of time. On its own that's actually a big deal in itself.
Still you have to look at the flaws in both the DirecTV Now service and the overall streaming bundle options that have led to the need for these inclusions.
Remember that there is currently no complete package among the options - here or with any similar product. For example, DirecTV Now will still have local channel limitations and not have access to live CBS just many of its rivals. Yet DirecTV Now goes a step further and it won't begin with a "cloud-based" DVR which can impact pausing Live TV in certain instances.
While that is planned for the next iteration, we have to take this at face value for what it is at the present, especially if that's when AT&T is trying sign the bulk of its users.
It's also of note that DirecTV does not have any Spanish language audiences, which is an odd oversite as no doubt families in that demo are in the aforementioned 20 million number.
Investors should also be looking at the bigger picture here as it relates to the proposed AT&T/Time Warner merger. AT&T, by including that data caveat I mentioned earlier, is going to draw fire from the FCC. It is wading right back into the net neutrality debate that has split the industry.
Granted these plans were likely in the works long before the merger, so it would be hard for AT&T to do about-face this deep into planning stages. It may not be a ideal scenario, but it certainly is fitting
The streaming bundle battle will continue in the not too distant future as Hulu and even YouTube are reportedly planning similar programs. And then there's Apple that still doesn't seem like it knows the direction it wants to go at the moment.
As I've said before….the first service to offer all of the above and LIVE local broadcast feeds for all markets will win but that doesn't seem like it will happen any time soon.
Disclosure: I/we have no positions in any stocks mentioned, and no plans to initiate any positions within the next 72 hours.
I wrote this article myself, and it expresses my own opinions. I am not receiving compensation for it (other than from Seeking Alpha). I have no business relationship with any company whose stock is mentioned in this article.