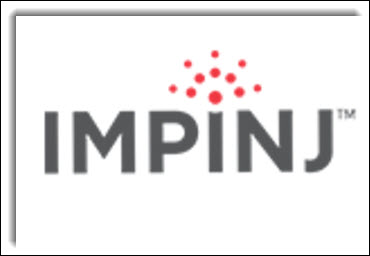 Seattle, Washington-based RFID tag technology company Impinj (NASDAQ:PI) has been the subject of a precipitous drop in its stock price in the month of November.
Two relevant financial events have occurred in the context of the stock's swoon:
1. A 'material' error related to the current 10-Q cash flow statement
2. A follow-on offering of $75 million, later raised to $116 million.
Material Cash Flow Error
On November 15, the company filed an amended 10-Q for the three and nine months ended September 30, 2016.
The amendment corrected a classification error in the accounting for lease incentives for its 2015 financial statements:
Correcting this error resulted in an increase in cash from operating activities, from a use of $3.8 million to cash provided of $500,000, and an associated increase in cash used in investing activities, from a use of $2.6 million to $7.0 million. We determined to correct the error in our future filings that contained the unaudited interim consolidated financial statements for the nine months ended September 30, 2015; however, we inadvertently did not reflect such correction in the statement of cash flows included in our quarterly report on Form 10-Q filed with the SEC on November 7, 2016 (the "Third Quarter 10-Q") and are filing this amendment to correct such error.
Note that the net effect on cash flow was zero due to the reclassification of the activity from 'operating activities' to 'investing activities.'
As such, the amendment had no financial effect but was not exactly a confidence-building moment for the fledgling company on the public market.
Follow-on Offering Filings
Two days later, on November 17, the company filed an S-1 registration statement for a $75 million follow-on offering of its common stock at the then trading price of $32.14 per share.
In the wake of the filing, the stock dropped from $32.83 on November 17 to $28.60 by November 25, a drop of 13%.
It is likely the original $75 million filing was just a 'placeholder' filing, since no details were provided in that filing as to the number of shares to be sold, who the selling shareholders were, or specific use of proceeds.
I wrote an analysis of the follow-on offering and company prospects here:
Impinj Files For $75 Million Follow-On After IPO
On November 28, Impinj updated its follow-on offering registration with a new S-1 filing.
The new, amended filing registered the sale of 3.5 million shares for up to $116 million in gross proceeds. The reference stock price in the filing was listed as $28.69 per share.
The revised offering called for the sale of 1 million company shares and up to 2.5 million shares by selling stockholders.
Selling stockholders were listed as two of its institutional venture capital firm investors, inactive Mobius Venture Capital and active investor Polaris Partners. Three other institutional venture capital firms, ARCH Venture Partners, Intel Capital and Madrona Venture Group, do not intend to sell in the offering.
Perhaps most notably, CEO Chris Diorio is the only other listed seller, intending to sell 80,000 shares of his 1.17 million share stake.
After this amended filing, the stock resumed its drop from $28 per share to approximately $24 - $25 per share.
Conclusions
So, at this point, the stock is trading down approximately 30% - 35% from its post-IPO high set on September 30, 2016.
The sharp stock sell-off did not begin until the original $75 million follow-on offering was filed.
Next, when the amended follow-on was filed showing an increased share sale AND insiders including the CEO selling $2 million worth of shares less than six months after the IPO, those details no doubt spooked traders.
Also, the IPO lockup period is expiring in January 2017, giving justification to fears about large supplies of stock coming on to the market in the near term.
However, what has negatively changed in the company's business to warrant the drop?
In my view, nothing.
For example, in the company's most recent earnings call on November 2, CEO Diorio increased their estimate for 2016 endpoint IC volumes, from 5 billion previously to now between 5.6 billion and 5.8 billion units, a greater than 12% to 16% guidance increase.
The value of endpoint IC growth is that it allows the company to cross-sell and pull through demand for its connectivity products, increasing margins, promoting customer retention and diversifying revenue streams.
The global market for the passive UHF RAIN RFID tags that are Impinj' focus is currently $6.2 billion and expected reach $18.68 billion by 2026, according to IDTechEx Research. So the market is large and growing rapidly.
Thus, I reiterate that I'm bullish on the company and its future prospects.
My opinion for risk-on, short term traders is to buy this dip in the range of $24 - $25, notwithstanding the IPO share lockup expiration in January.
For more risk-averse investors, my suggestion would be to wait until after the January 17, 2017 IPO share lockup expiration and buy on any dip after that time.
---
I write about IPOs, M&A, and follow-on offerings. If you want to receive future articles automatically, click the +Follow link next to my name at the top of this article.
Disclosure: I/we have no positions in any stocks mentioned, and no plans to initiate any positions within the next 72 hours.
I wrote this article myself, and it expresses my own opinions. I am not receiving compensation for it (other than from Seeking Alpha). I have no business relationship with any company whose stock is mentioned in this article.