The U.K.'s recent announcement on regulations for the development of an insurance-linked securities (ILS) market in the U.K., should promote the creation of new re/insurance solutions, and could also be a catalyst for growth for both the London market and the broader ILS space, according to Ben Reid, Ernst & Young LLP (EY).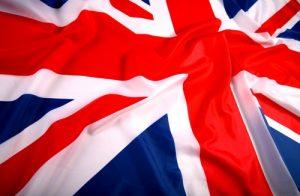 As part of its Autumn Statement on Wednesday, November 23rd 2016, the U.K. Government announced its latest progression towards establishing the U.K. as a global ILS hub, a journey that began in the March 2015 budget announcement.
A number of industry observers and participants have commented on the announcement, which has been welcomed by the London Market Group (LMG) and the specialist Lloyd's of London insurance and reinsurance marketplace.
Reid, Executive Director in EY's specialist insurance department, has also commented on what the forthcoming announcement of ILS regulations may mean for the global insurance, reinsurance and ILS market, highlighting the complementary nature of a U.K. ILS hub.
"The insurance industry will welcome the Chancellor's confirmation to publish regulations to develop the ILS market in the U.K., which is expected to allow re/insurers and brokers operating in the London insurance market to develop and issue new products, supported by alternative capital.
"It will be an important growth opportunity for the industry. To be successful, this new market must be complementary to other global ILS centers, and to meet the new requirements of global insurance buyers, London's world renowned reputation for product innovation should be harnessed," said Reid.
The draft regulation consultation paper, while definitely a step in the right direction, didn't mention any new or unique elements to the proposed London and U.K. ILS market, and instead focused on collateralized reinsurance, the establishment of a protected cell company, and certain taxation and supervisory/authoritative issues.
However, Reid told Artemis that ideas continue to be developed surrounding Foreign Aid Catastrophe bonds, terrorism bonds, and also longevity and run-off bonds.
Artemis has discussed this notion before, underlining the need for London to bring something new and innovative to the ILS space that will make it irresistible when compared to other domiciles and in order to complement rather than compete, so it's promising to hear that developments are still ongoing despite no mention in the Chancellor's most recent announcement.
Also discussed by Artemis in recent weeks, and highlighted by Reid, is the need for the U.K.'s ILS business to be complementary to other ILS domiciles around the globe, as the ILS market, we believe, would be better served by a collaborative approach in order to expand its footprint.
"I hope the interdependency between the U.K. and other ILS centers means that these regulations and potential product developments are mutually beneficial across the global re/insurance market; whilst these are U.K. regulations, we must ensure nothing is done to the detriment of other ILS markets," Reid told Artemis.
Sovereign ILS solutions, explains Reid, are a new and important opportunity that combined with the specialist nature of the London re/insurance market, could provide the London and U.K. market with an opportunity to grow its product set and capital base.
But importantly, and as we've continued to stress at Artemis, this should be done with the goal of expanding the remit of the entire ILS space, with complementary initiatives focused on the skills of specific centers, which in turn should benefit all ILS domiciles, old and new.
Editor's Note: This article discusses one or more securities that do not trade on a major U.S. exchange. Please be aware of the risks associated with these stocks.