The cosmetics sector is well-known for being countercyclical. Your daily dose of make-up or fragrance shouldn't be impacted much, regardless of whether the economy is doing well or poorly. Hence, we have done a beauty contest among the major prestige cosmetics companies such as "Estee Lauder (NYSE:EL)", "L'Oréal (OTCPK:LRLCF)", "Shiseido (OTCQX:SSDOY)", "Coty (NYSE:COTY)", and "AmorePacific (OTC:AMPCF)" to better understand which one is best value in this sector.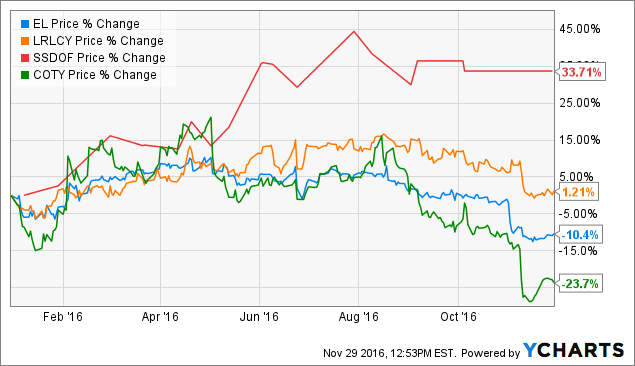 A Quick Look At Our Beauty Contest, And The Winner Is...
L'Oréal is clearly the biggest player in the industry with a market capitalization of $100 billion while Estee Lauder (ranked 2nd) is about 4 times smaller, followed by AmorePacific weighing $20 billion, Coty ($15bn), and Shiseido ($10bn).
Starting by the P&L, what impresses us is that Estee Lauder has the highest gross margin ratio (81%) among its peers while one would assume that L'Oréal should have better economies of scale thanks to its larger revenues ($26 billion in sales, about 2.5x Estee Lauder). It makes more sense to us to see that L'Oréal has the highest EBITDA margin of the industry (20%), followed by AmorePacific (19%) and Estee Lauder (18%). Looking at the bottom line, Estee Lauder is the only company that was able to grow earnings at double digit CAGR for the last 10 years which demonstrates its ability to grow fast without deteriorating margins - EBITDA margins grew faster than sales in the last decade. When we focus on the Balance Sheet, the company that is able to generate the highest Net Working Capital is Estee Lauder - its intangible assets only represent 15% of total assets. AmorePacific is the most robust company as regards to the current ratio, as current assets represent more than 2 times current liabilities, followed by Estee Lauder and Shiseido (1.6x). One can say that it's alarming to notice that L'Oréal and Coty's current ratio trade at 1.0x. Concerning inventories, AmorePacific comes first with 100 days of inventory on hand, followed by Coty (120) and L'Oréal (122). The ratio of inventories to sales ranks AmorePacific first (7%), L'Oréal second (10%) and Estée Lauder third (11%). None of the companies are highly leveraged, there is no risk at this level. Last but not least, cash-flow statement ratios such as the cash conversion rate is the highest for Estee Lauder (110%), compared to L'Oréal and AmorePacific. The same order applies for the ratio of cash-from-operations to net income. To summarize from the 3 point of views (IS/BS/CF), Estee Lauder is our favored company among the sector.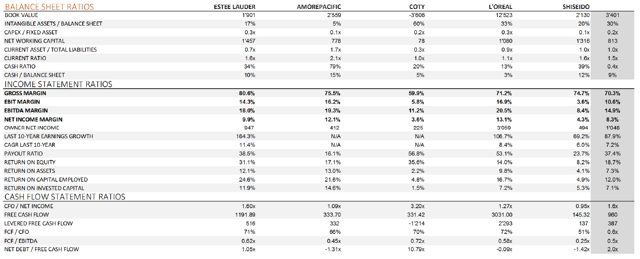 Click to enlarge
Why You Shouldn't Be Afraid Of Estee Lauder
A quick history about the company which was founded in the 1940s as a unique family skincare business managed by Estee and Joseph Lauder. Estee Lauder built its success on the powerful motto that beauty can be accessible for everyone and on a highly dynamic research & development strategy. The company has proven its ability to disrupt its industry, with the launch of innovative brands like Clinique in the 1960s. During those years of solid growth, Leonard Lauder (son of founders) announced that R&D expenses would grow faster than sales. This statement is still applying nowadays as R&D CAGR for the last decade is +11% vs +5% for sales. In parallel, Estee Lauder developed a dynamic acquisition strategy after its IPO in November 1995. The company now holds more than 25 brands, reaching almost all segments of the industry.
While the latest earnings report on November 2nd were disappointing; Americas (40% of net sales) were down -2% and Skin care (most profitable business) was flat, EBIT margins decreased by 40bps but we believe that the "leading beauty forward" plan is on a positive track. In fact this multi-year initiative will help Estee Lauder save $200 to $300 million in costs per year (mainly SG&A) after full implementation. It will also help the company to free resources for investments to continue its growth momentum. Despite being a mid/long term target, as these initiatives should be completed through fiscal 2021, we think it already forces the company to assess the costs that should be optimized and reinforce its leadership. According to the company, its share of global prestige beauty - the fastest growing category among cosmetics - has increased from 13.5% in 2010 to 14.5% in 2015 reinforcing its number 1 position in this field. Estee Lauder has multiple premium brands in the portfolio, it recently acquired prestige fragrance brand By Kilian which should fuel long-term growth in a division that only represents 13% of sales but grew at +10% in the last quarter. To secure growth in its largest division and extend leadership, it just acquired a feminine make-up brand named Too Faced to target a millennial audience (Too Faced founders where ex-Estee Lauder employees). We should also highlight that EMEA sales (40% of revenues) where up +7% last quarter, while APAC (20%) grew by +5%, hence the company is well diversified to face temporary headwinds in Americas. Surprisingly, EMEA is the most profitable region (23%), followed by APAC (16%) and Americas (12%), hence focusing too much on Americas is misleading. Finally, management confirmed its guidance to grow sales between +5% to +6% this year while last quarter sales were up by a mere +2%.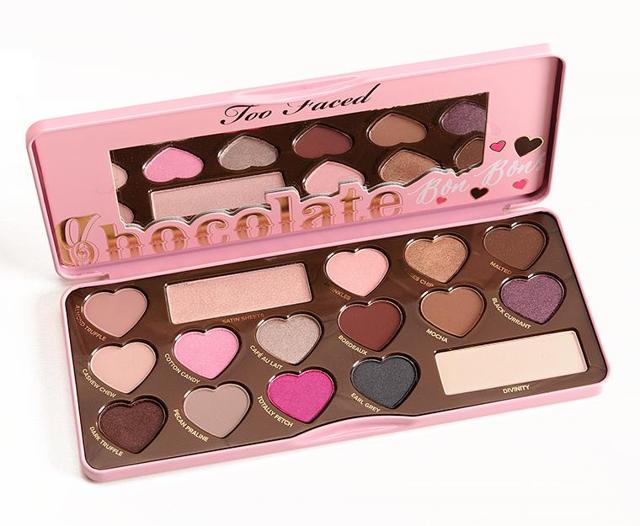 Click to enlarge
Share Price -11% YTD, Take Advantage Of Mr. Market's Errors
Estee Lauder share price edged down -11% in year-to-date but most of the down-trend came after the last earnings report in early November, reaching its lowest 52-week range price at $77 on November 16th. Actually the share price was enjoying a nice ride in the first half of the year when it reached $97, thanks to its defensive feature that investors were looking for amid shaky stock markets. Now that the stock is trading near its 1-year lows, we believe it's an interesting entry point, as Mr. Market is wrong about the company. First of all, it is the only company among its competitors that has a free-float close to 100%. Market capitalization to current assets are the lowest among peers at 6.8x and the same rule applies for price to sales at 2.6x. If you look at the price to the average last 3-year earnings, Estee Lauder is the most value at 25x. It's indeed above the threshold of a company you would call "Value" (about 15x), but for the cosmetics industry it's the cheapest you can get while Estee Lauder generates higher financial returns than competitors coupled with mid-single digit topline growth outlook. In conclusion, we like the fact that the company has increased its dividend each year in the last decade (except in 2014) to reach a 1.7% dividend yield this year. The price you are paying for its earnings growth is attractive relative to the industry which makes us confident about the expected P/E for 2018 at 18x, way below sector peers.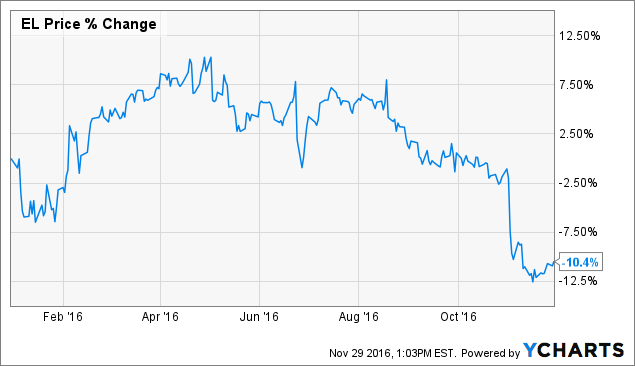 Disclosure: I am/we are long EL.
I wrote this article myself, and it expresses my own opinions. I am not receiving compensation for it (other than from Seeking Alpha). I have no business relationship with any company whose stock is mentioned in this article.
Editor's Note: This article discusses one or more securities that do not trade on a major U.S. exchange. Please be aware of the risks associated with these stocks.