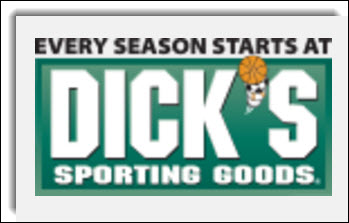 Quick Take
Dick's Sporting Goods (NYSE:DKS) has announced the acquisition of GameChanger Media for an undisclosed sum.
This acquisition is an addition to Dick's two other digital service acquisitions in recent years, and indicates a continued strategy to provide low-cost or free digital services to youth sports leagues nationwide.
I expect further digital service expansion, either through covering additional sports categories or making more opportunistic acquisitions to build out the company's Team Sports HQ platform.
Target Company
New York-based GameChanger Media was founded in 2009 by CEO Ted Sullivan and COO Kiril Savino.
The 44-person company has created a mobile app and website that provides live scorekeeping functions as well as statistics for coaching insights, live gamestreams, and related content for more than 165,000 amateur sports teams and their fans.
GameChanger raised more than $10 million in institutional venture capital from major investors such as Trilogy Equity Partners, BoxGroup, Costanoa Venture Capital and Tenfore Holdings.
Acquisition Rationale
Dick's has acquired GameChanger to add to its suite of digital tools aimed at the youth, prep teams and leagues across the U.S., called Dick's Team Sports HQ.
In August of 2016, Dick's acquired Affinity Sports for an undisclosed amount.
Affinity Sports provides sports management software for registration, scheduling, and communication to national and regional governing bodies and leagues.
Earlier in 2016, DKS announced the launch of its Team Sports HQ offering to provide an 'all-in-one platform' for these main services:
Online league registration
Team/League websites
Custom uniforms and FanWear
Access to donations and sponsorships
In 2012, Dick's acquired Blue Sombrero, which had developed a youth sports site that provided free sports team websites, registration functionality and league management tools.
So, Blue Sombrero was the initial kernel of the idea for Dick's to provide digital services as a tie-in to sell additional products.
Interestingly, Dick's has not renamed its acquisitions, rather it has kept their existing trade names and simply integrated them with its platform.
Commentary
As a way to expand its digital offerings, Dick's acquisition of GameChanger is in line with its emerging digital strategy:
To provide digital services and software for free or low cost to youth sports participants and organizers. In return, the company sells additional product, increases its visibility, earns customer goodwill by providing these services and obtains real-time data on tens of thousands of participants, games, leagues and organizing bodies.
Dick's national size and reach as a sports retailer is perfectly matched with this digital initiative, and it indicates to me that management is 'on the ball' by modernizing its offerings to appeal to the next generation of product buyers.
GameChanger also brings to Dick's a 'mobile first' approach, and the expertise that comes with that knowledge may be invaluable to the company as it seeks to keep its service platform relevant to young, 'mobile first' users.
My expectation is that Dick's will continue to expand these digital service offerings by expanding its mobile capabilities, adding other sports and possibly making additional opportunistic acquisitions to continue building out its Team Sports HQ platform.
With bankrupt national sports retailer Sports Authority liquidated, the field is now largely clear for Dick's to achieve market dominance in the coming years.
In my opinion, this acquisition is a positive for Dick's stock over time, although we won't necessarily see it immediately reflected in the company's stock.
---
I write about IPOs, follow-ons, and M&A deals. If you want to receive future articles automatically, click the +Follow link next to my name at the top of this article.
Disclosure: I/we have no positions in any stocks mentioned, and no plans to initiate any positions within the next 72 hours.
I wrote this article myself, and it expresses my own opinions. I am not receiving compensation for it (other than from Seeking Alpha). I have no business relationship with any company whose stock is mentioned in this article.